Sandisk Flash Drive Recovery Free on Windows and MAC
Formatted Sandisk cruzer/ultra by accident? Sandisk cruzer/ultra pendrive not working? How to recover deleted files from sandisk cruzer blade or ultra?
Don't worry, this page introduces top 3 efficient sandisk usb recovery tools on Windows 10 and MAC to recover files from sandisk cruzer blade, sandisk ultra usb, ixpand pen drive 16gb, 32gb, 64gb, 128gb, 256gb... (All range of capacities included.)

Also read -> free pen drive recovery
Best Sandisk cruzer / ultra usb recovery tools
#1 Sandisk cruzer/ultra usb data recovery
Free sandisk flash drive recovery with iCare Recovery Free, a completely free sandisk pen drive recovery utility that could bring data from damaged device for free.
Step 1 - Download iCare Recovery Free, choose 'Advanced File Recovery' after you connected your sandisk usb to a Windows 10 8 7 Vista XP computer.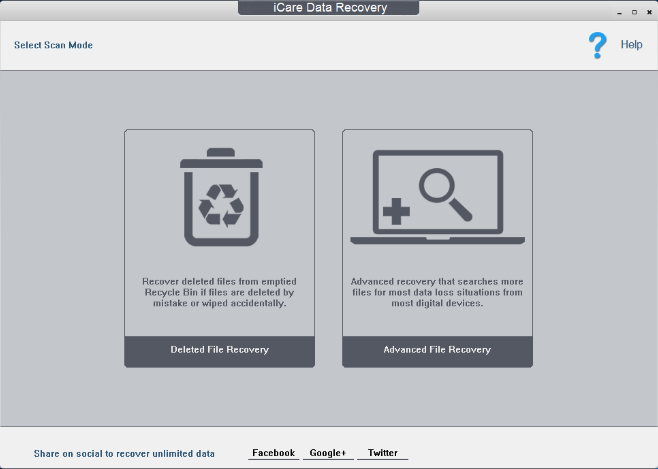 Step 2 - Click the flash drive, and then click next to start scanning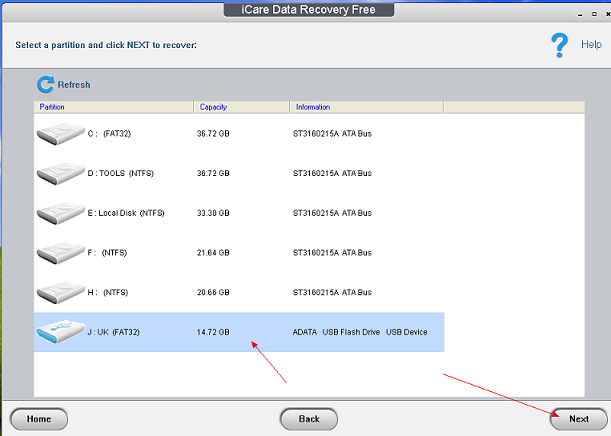 Setp 3 - Save files found on the flash drive to a Windows computer hard drive.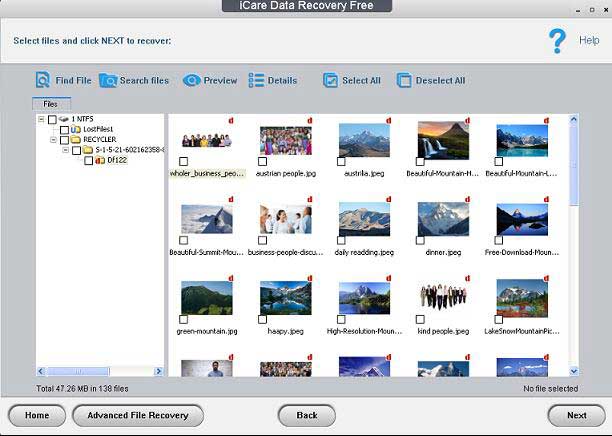 Note: Recovering data from Sandisk cruzer blade 32gb 64gb pen drive? if your Sandisk usb is over 32gb, download professional free tool iCare Recovery Pro Free edition.
#2 Repair damaged sandisk usb with error repairing on Windows 11/10/8/7
There are errors such as sandisk not formatted, sandisk raw file system, sandisk 0 bytes, sandisk i/o device error, no media... You may use the following repair tool in Windows to start a free recovery.
This is a function provided in Windows operating system under device property to fix possible errors and damages on sandisk flash drive.
How to access this too? -> 'This PC' on your desktop -> Right click usb drive -> Properties -> Tools -> Check, and then you may confirm the repairing or select available fixing options in the pop up window.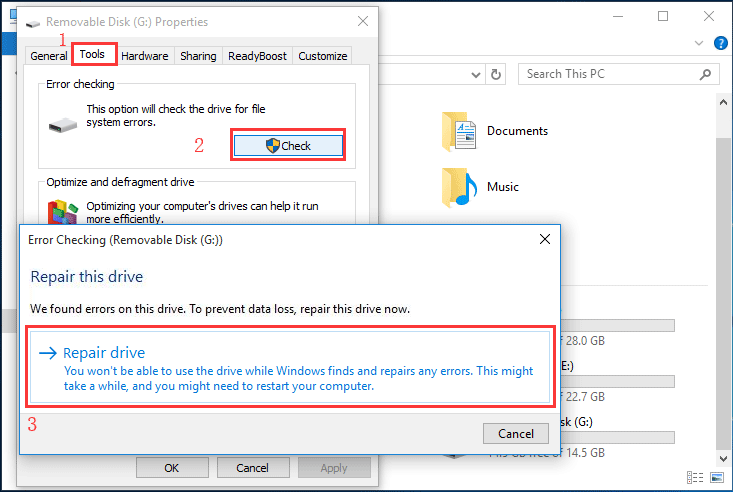 Repair Sandisk usb drive errors
#3 Repair damaged sandisk ultra/cruzer with diskpart cmd
Format sandisk cruzer or ultra usb to ntfs/fat32 with cmd by the following steps
Connect your sandisk usb to a comuter like Windows 10, open cmd, type 'diskpart' and enter
Type 'list disk'
Type 'select disk *'
Type 'clean'
Type 'create partition primary'
Type 'format fs=ntfs quick'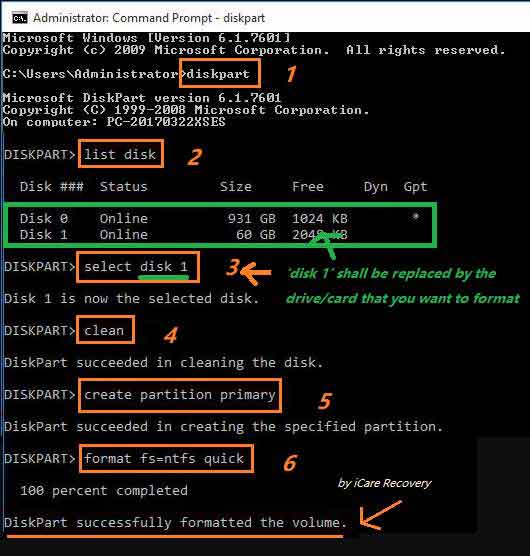 Sandisk usb still not working? Also read: 7 free sandisk repair tools
Sandisk Cruzer/Ultra USB Recovery on MAC
If there is only Macbook or Macpro you have, is it possible to fix errors and damages on Sandisk usb pen drive on MAC?
Don't worry, there are some useful tools on mac for fixing Sandisk usb problems and errors.
#1 - Freeware to recover files from sandisk usb on MAC
Step 1, Download Lazesoft Mac Data Recovery to MAC computer, and use it to scan your sandisk usb.
Step 2, Save data
Video - How to recover files with Lazesoft Mac Data Recovery
#2 - Repair Sandisk usb on MAC with Free Disk Utilities
If your sandisk usb is corrupted on mac, there are some free programs on mac that could repair your sandisk usb for free.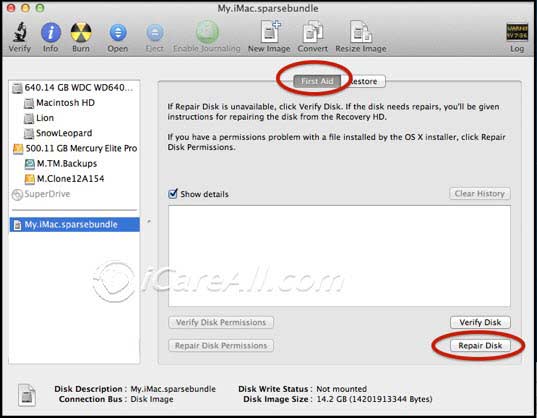 Repair usb on mac with first aid without formatting disk
Video Guide - repairing usb on mac for free
Also read: 3 freeware to fix damaged usb on mac
FAQs
???What if all the methods did not work for my Sandisk cruzer/ultra usb?
Be free to email support#icare-recovery.com (replace# with @) the details and what happened to your sandisk usb and we would seek out a solution to your usb individually.
??? Is the online recovery tool for sandisk usb drive recovery free?
All the tool mentioned on this page are freeware that you may use them for free. As far as online recovery tool download for sandisk pendrive is concerned, the cmd, diskpart on Windows and repair utility on mac are free online for free. For the rest tools? you may need to download them for free on your machine.
??? How do I repair sandisk usb without formatting?
Follow this guide -> repair corrupted sandisk usb without formatting
??? How to fix sandisk usb drive not showing up in computer?
Follow this guide -> Fix flash drive not showing up on computer
Other FAQs
Sandisk cruzer blade format recovery, quick formatted sandisk cruzer or sandisk ultra pen drive by mistake???

=> Don't worry, it's easy for unformat sandisk cruzer blade or ultra with sandisk usb recovery tools on this page no matter what kind of format level you have performed. iCare Pro Free is able to restore files from formatted sandisk cruzer 32gb 64gb pendrive.

Also read -> free pendrive recovery
Last updated on Jan 15, 2022
Related Articles