Android Phone Keeps Saying SD Card Is Removed Please Insert a New One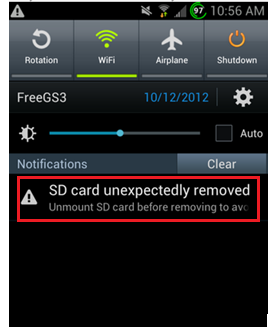 Have you ever met the problem that Android mobile phone disables you to read or write any data on the SD card inserted because it reports message saying SD card is removed please insert a new one?
If you meet this problem, you can connect the SD card to Windows PC and free download iCare Data Recovery for SD card recovery.
This software for SD card is able to deep scan the SD card for lost files even if the card does not show up as a removable disk on your computer.
"I bought a new Android phone last week, but the SD card for the Android phone is an old card which has been used for several years in my old Android phone. Everything went well until yesterday I transferred a folder to my SD card. I connected my Android phone to my PC with the SD card inserted and then began to transfer data from the PC to the SD card. However, in the transferring process, my Android phone turned off suddenly. When I turned on my phone, it said that SD card is removed please a new one. But the SD card is still inserted in the phone. Then I took out the SD card from my Android phone and inserted it into a card reader to connect it to my PC, but Windows system says that the SD card needs to be formatted. Please tell me how to fix the issue and get back files from the SD card."

>>Quick Solution for Android Phone SD Card Data Recovery
Download iCare Data Recovery to recover files from SD card for Android phone when you receive message saying the card has been removed and insert a new one.
Solution -Data Recovery When Android Phone Says SD Card Is Removed
It is understandable that you will feel quite upset when Android phone keeps asking you to insert a new SD card when there is a card inserted in. Instead of worrying, the most important thing is to get back important files from the SD card. First of all, you can insert your SD card to another mobile phone to see if you can access the card and read any file. If phone keeps saying the same error message, you can connect the SD card to your computer and download data recovery utility to restore files from the card.
iCare Data recovery software is a read-only tool, which allows you to scan and recover files from the SD card with no need to access it. Therefore, when your Android phone keeps saying card is removed please insert a new one, this data recovery software can help restore all files stored on the card. All you need to do is to connect the card to your computer properly.
Steps to Recover Files from SD Card When Receiving Card Removed Message
Android data recovery software free download and follow the tutorial below for SD card data recovery when your phone says there is no SD card inserted:

Step1. Connect the SD card to your computer via a card reader. Download and install the data recovery software. And then, you can launch the software and choose a recovery module.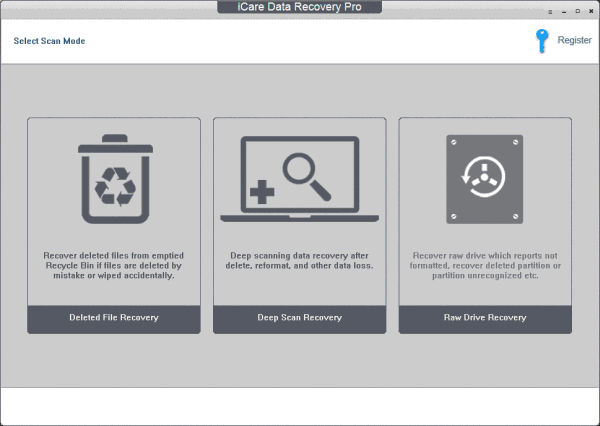 Step2. Select the SD card and let the software scan. You only need to wait when the software is scanning.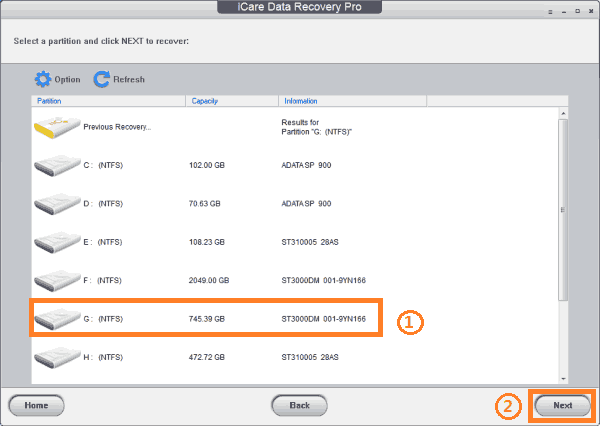 Step3. You are allowed to preview the found files after scanning. Then, you can choose all files you need and save them to a different device.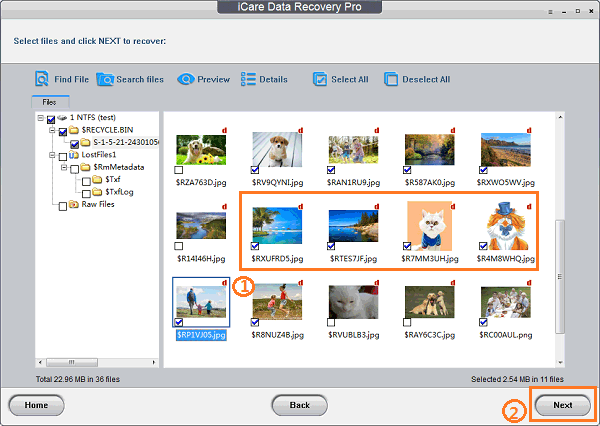 Something You Can Do When Phone Says Card Is Removed
When getting the message that SD card is removed please insert a new one, the first thing you need to do is to check if the SD card inserted well in the phone. You can turn off the Android phone and take out the battery. Then, you can take out the SD card and reinsert it to the phone. Finally, you can put the battery back in and turn on the phone to see if the SD card can work normally. If phone doesn't show any error message and allows you to access the card normally, you don't even need any data recovery tool.
SD Card Needs to Be Formatted & Show 0 Byte
Windows system pops up message to say SD card needs to be formatted and it shows 0 byte space after connecting it to a computer? Meanwhile, the memory card has RAW format. Probably, the SD card is corrupted due to unexpected power off of the phone or unsafely removing of the card. In this situation, phone or PC will fail to recognize the SD card normally, so you will receive the message that SD card needs to be formatted. Usually, you can format the card to fix the error, but you should restore files from the card in order to protect the SD card from being lost after formatting.
Usually, a smartphone shows that SD card has been removed and needs to insert a new one due to many reasons. If the SD card is corrupted due to virus infection, bad sectors, etc, you can run iCare Data Recovery to extract all files frm the SD card. You should not try any operation to fix the error before all data has been recovered successfully.
>> Therefore, download the data recovery software now and use it to scan the SD card for lost data recovery.
Corrupted CF Card Recovery
CF card is another type of memory card. When you meet the similar problem on a CF card, iCare Data Recovery software allows you to recover files from corrupted CF card even when the card is not recognized by digital camera or PC.

Recover data now!
---
Resource
iCare Data Recovery Pro : powerful all in one rescue software for Windows All OS
Related Articles
Other Articles
Related External Resource