Micro SD Card Unreadable Solutions
Last updated on 10/31/2022
Table of Contents:
Micro SD Card Cannot Be Read
"My 4GB micro SD card is unreadable on my Samsung Galaxy S3, but there are lots of important files on this card. Connecting memory card to my PC, it says memory card is not readable. Please help me recover photos from sd card."
Micro SD card is not readable by smartphone?

Phone says SD card not found though you have inserted it in the android properly?
Micro SD card is not reading or showing up as a removable device on computer?
This article will share solution for unreadable corupted micro SD card repairing with all original data being restored.
Solution - Restore Files off Unreadable Micro SD Card
When a micro SD card is not readable, the first thing you need to do is to stop using the micro SD card. On the one hand, you should avoid overwrite the micro SD card. And on the other hand, you should protect the micro SD card from being physically damaged. Therefore, the best way is to stop using the card and connect it to your computer.
Then, you can download iCare Data Recovery Pro, the data recovery program to deep scan the unreadable micro SD card and extract files from the card. With the data recovery program, you are able to restore pictures, audio files, videos, office files, etc from all brands of micro SD card. This program allows you to preview found files and decide which you want to recover.
In short, for a micro SD card which is not detected by phone or PC, only two steps are needed to make it work normally.
Step1. Get back inaccessible data
Step2. Fix the error using several common methods
Steps to Restore Files from Unreadable Micro SD Card
Step1. Connect the SD card to a computer. Download the sd card repair program on the computer. Then, select a recovery module.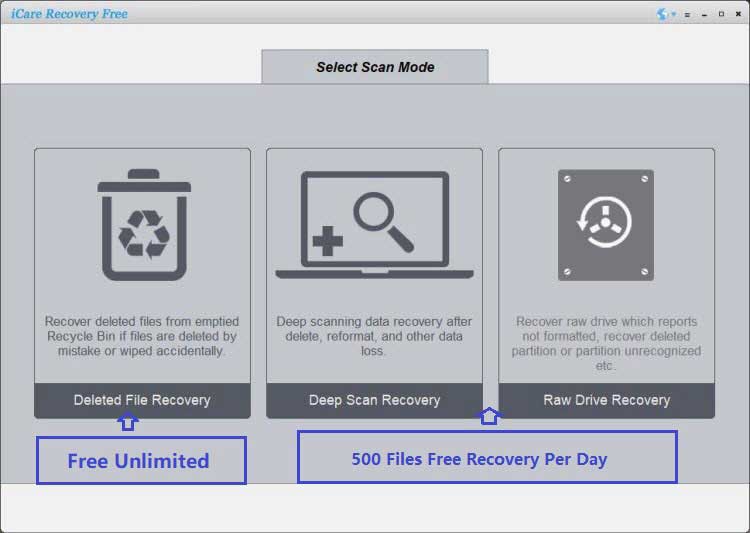 Step2. Choose the micro SD card to scan.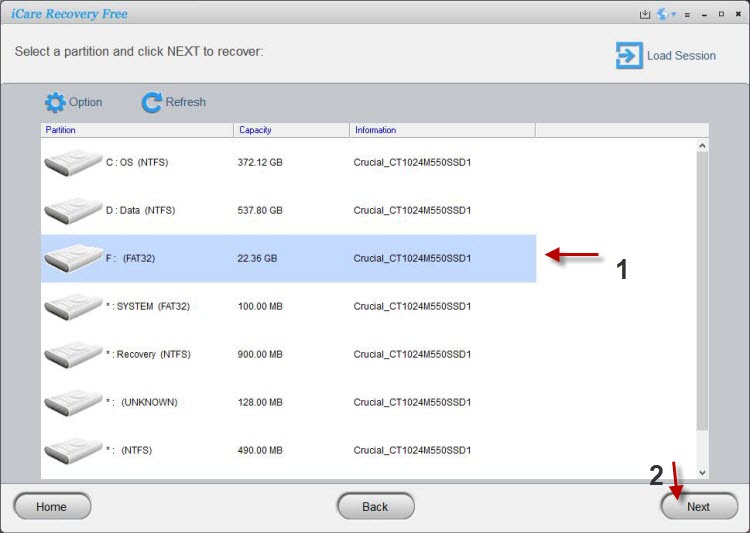 Step3. Preview found files like photos, word files, etc. and select all types of files needed and save them.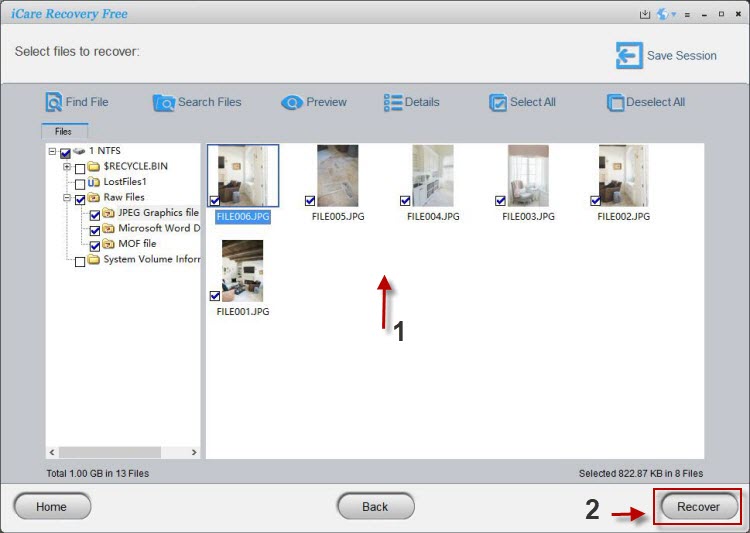 How to Repair Undetected Micro SD Card
The solutions for undetectable micro SD card repairing vary from one situation to another.
Fix #1. My micro SD card won't read on my phone
Micro SD card is not detected by Android mobile? Please check the phone first of all to know if it is phone hardware problem or Android system incompatibility that causes the problem. To check this problem, you may:
After checking the mobile phone, you can plug the micro SD card to another phone or computer to see if it can show up. Just format the micro SD card if it can be read by Windows or Mac computer.
Fix #2. Micro SD card not working on computer
When micro SD card is not reading by PC, you should also check if the USB port or card reader / USB cable for the card is corrupted. Just change another USB port or USB cable for SD card attaching if it is the problem. If it is micro SD card corruption that leads it to be unreadable by PC, you can have a try with following methods:
Open disk management on Windows to format micro SD card there
Open device manager on Windows to update SD card driver
Run command prompt to check and repair micro SD card
Step1: Run CMD.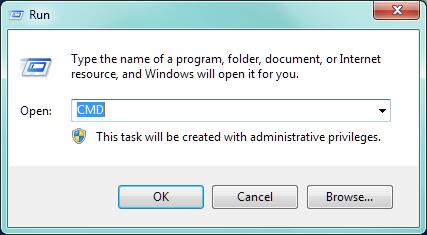 Repair sd card raw file system with CMD
Step2: Type"format l: /fs:ntfs"(l is the drive letter of your raw sd card)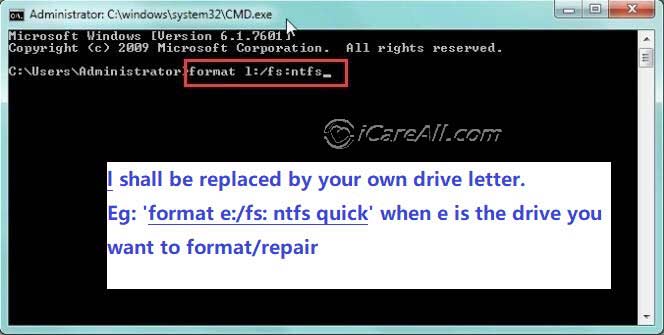 Repair sd card raw file system with CMD

Recommend: Fix Micro SD card is not showing up in android/computer
Tips When Using Micro SD Card to Avoid Problem
An unreadable micro SD card can put your original data stored on the card in danger. Although data recovery software is available for lost data recovery from an unreadable micro SD card, nobody likes to meet such kind of problem. Therefore, it is necessary to use your micro SD card properly and avoid meeting such kind of problem. Usually, you can pay attention to following points:
1. Remove your micro SD card properly
2. Protect micro SD card from being physically damaged
Also read: 10 ways to fix corrupted memory card; SD card not showing up in Windows computer? Try the solution on this page: sd card not recognized in Windows 10 fixes [10 ways]
Related Articles
Related External Resource