My Phone Says I Do Not Have an SD Card Inserted or It's Blank Card Failing in Galaxy S3
"I had a Samsung Galaxy S2 and I inserted an SD card in this mobile phone. I had never run into any problem on my Samsung Galaxy S2. Several months ago, I bought a new Samsung Galaxy S3 and gave the Galaxy S2 to my little brother as a gift. I didn't give the SD car to him because there are many precious files on the card. Since the Samsung Galaxy S3 has inner memory, I have not inserted the SD card to the phone until yesterday. Yesterday, I want to view some pictures on the SD card, so I inserted it to the Galaxy S3, but phone says the card is not inserted when I wanted to open it. After reinserting the SD card to my phone, it shows as a blank card for a short time and then phone says there is no card inserted. Can I recover deleted files on my Samsung Galaxy SD card"
Solution for SD Card Recovery When Failing in Samsung Galaxy S3
If the SD card still works in other device but fail in Samsung Galaxy S3, probably the SD card is not compatible with the mobile phone. So you can take the SD card out of the Galaxy S3 and connect it to your computer to view files on the card. If the SD card still shows similar problem and cannot be readable after connecting to your computer, probably there is something wrong with the SD card is corrupted. In this situation, professional data recovery software is helpful with lost file recovery. This data recovery software enables you to recover files easily from an SD card even if it cannot be recognized or shows as blank card.
Guide to Recover Files from SD Card
For the case above, you can recover files from the SD card with about 3 steps:

Step1. Connect the SD card to your computer, and then download and install the data recovery software. Run the software and choose a recovery module.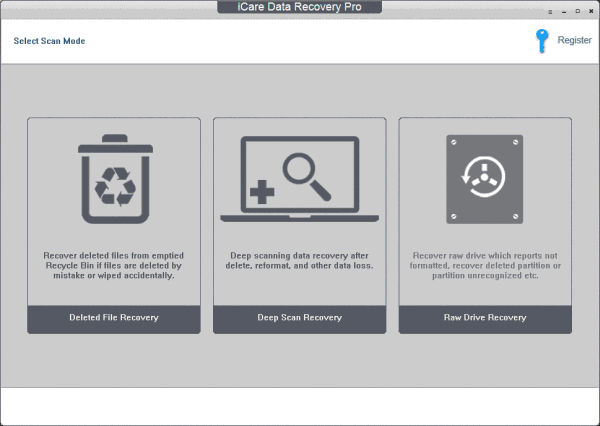 Step2. Choose the SD card so that the software can scan. You just need to wait when it is scanning.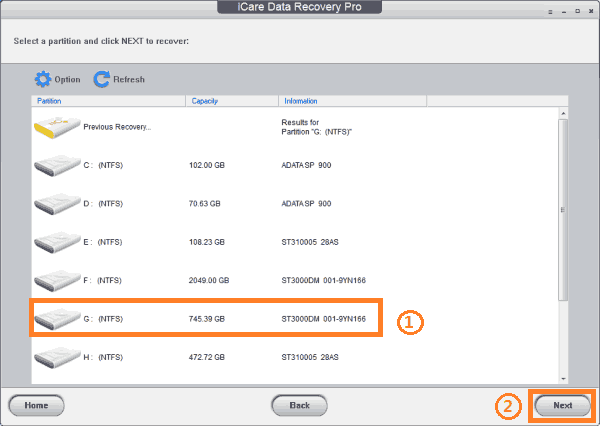 Step3. You can preview files after scanning. Then, you can choose the files lost on the SD card and recover them.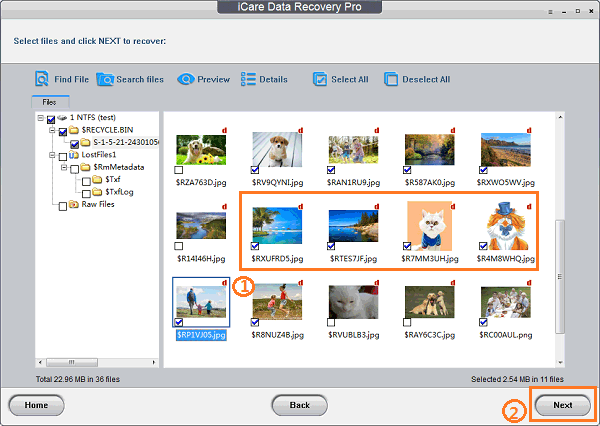 Tips for SD Card Recovery
You cannot access an SD card in Samsung Galaxy S3 mobile phone when it says no card inserted or it is blank card. Here are some tips that you need to pay attention to when run into the similar problem:
1. Do not use the SD card before you can retrieve the files you need. Usually, when you receive message that SD card is not inserted or the card is blank, you may make every effort to fix the problem and want to get back lost files. If you haven't gotten a useful way to recover deleted photos from SD card, you had better not use the card.
2. Connect the SD card to your computer through a card reader. When SD card cannot be used in your mobile phone, you had better take it out from the phone and connect it to your computer to see if you can access the card normally. If you still receive error message, you should run professional data recovery software to restore files deleted on sd card.
Possible Methods to Avoid SD Card Error
In order to protect an SD card from running into any error, you had better always use it in a proper way. Here are some possible methods:
1. If you need to take out your SD card from your phone, you should switch off the phone first. You should not remove the SD card without switching off the phone.
2. You should always remove your SD card from your PC safely.
3. Never unplug your SD card to your PC when you are writing or transferring files.
4. Do not download lots of programs to your SD card, because some programs might contain virus.
The data recovery software can recover files after reformat memory card or files have been deleted by mistaken.

You may meet the similar problem on other mobile phone. You can free download the iCare Data Recovery to recover wiped data from a Blackberry or other mobile phone when SD card does not work in it.
---
Resource
iCare Data Recovery Pro : Retrieving files when phone says sd card inserted please insert a new one in galaxy
Related Articles
Hot Articles
Related External Resource