How to Format Micro SD Card without Losing Data (100% Safe)
Last updated on 6/11/2020
"My micro SD card for smartphone stopped working because it says memory card needs to be formatted when I wanted to access data inside. I can receive the same error message no matter insert the card to my smartphone or computer. System says that I can use the memory card after formatting it, but as far as I know, formatting can erase the card. Therefore, I am wondering if there is any way to format a corrupted micro SD card for my cell phone without touching any data stored on the card."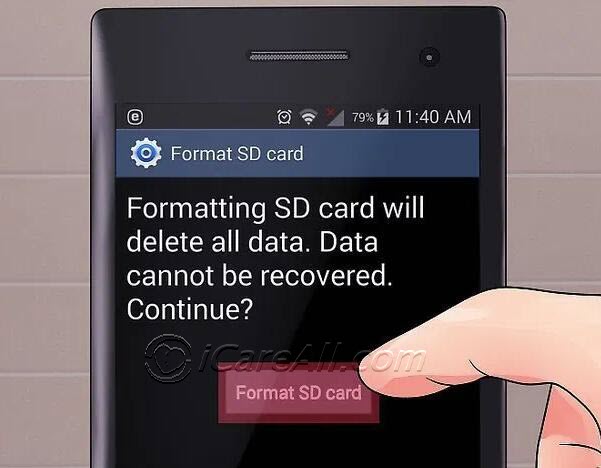 "It seems like that my micro SD card for my Blackberry smartphone is attacked by virus, so I want to format the card to erase virus. However, I do not want to lose any data stored on the micro SD card due to formatting. Can you tell me how to format a virus-infected memory card without losing any data? Or how to recover Blackberry files after formatting the microSD card?"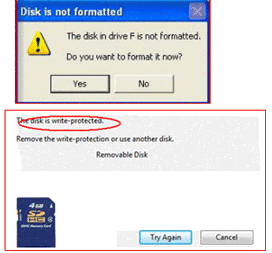 3 Steps to Format Micro SD Card Safely
You may want to format your micro SD card ( android phone, camera, video recorder, digital devices) without losing data due to different kinds of reasons such as card not formatted error, micro sd RAW file system, etc. Whatever the reason is, the read-only data recovery software can help you change sd card for Android phone/camera without losing data.
This read-only data recovery software - iCare Data Recovery Pro helps you recover data from unformatted micro SD card or when you formatted the micro SD card due to mistake or other causes.
What you should pay attention to is not to write new data to the micro SD card. Take the sd card out of your device and connect it to a PC with a card reader.
Steps to Recover Data from Micro SD Card
Free Memory Card Recovery
(386 users' review)

Download iCare Data Recovery Pro Free to recover files from mobile phone camera memory card including photos, videos, music...
Step1. Connect the micro SD Card for smartphone to your PC. Download and install the data recovery software to your PC. Then, you can launch the software and choose a recovery module.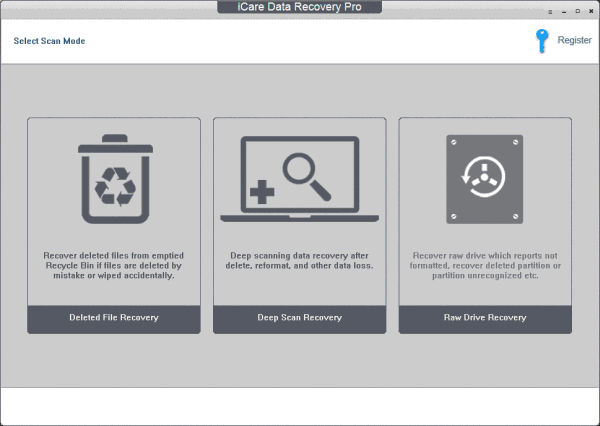 Step2. Choose the micro SD card as aim disk for scanning. Then, you just need to wait when the software is scanning.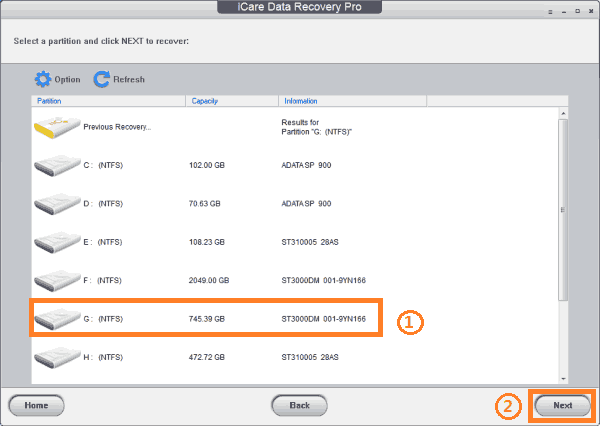 Step3. When the scanning is completed, you can preview the found files. Then, you can select the files you need and recover them.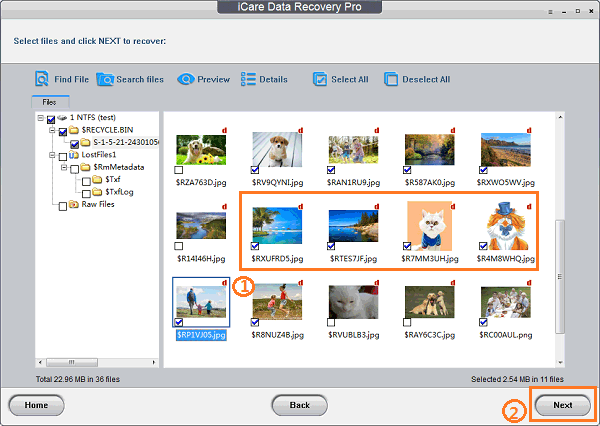 Step 4

- Formatting Micro SD Card

As mentioned above, if your micro SD card says not formatted error in cell phone, you can format the card to fix the error after data recovery. You can perform full format or quick format on the micro SD card by connecting it to your computer and get it formatted by right click sd card under 'This PC'. You can also format the card on the cell phone.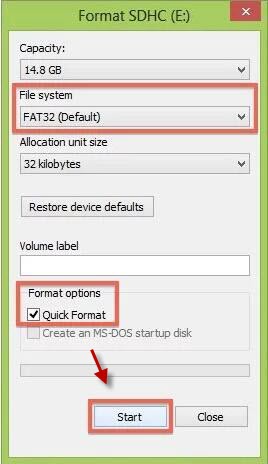 Avoid formatting? -> Fix sd card without formatting
Video - how to repair damaged sd card
More ways to repair sd card? 7 Free sd card repair tool download
Can You Format an Unformatted Memory Card without Data Loss?
One possible situation that you want to format your SD card might be unformatted error on the card. When unformatted error occurs on a micro SD card, system will ask you to format the card in order to use it normally. However, you may worry about data loss due to formatting. Then, can you format the unformatted micro SD card without losing any data?
Usually, in this situation, the first thing you need to do is not to format the card. Instead, you should run the data recovery software to copy all files from the unformatted card.
As long as the micro SD card is not damaged and data inside are not overwritten, it is likely to recover all types of files. Even if you have formatted the unformatted card before recovering data, you still have chance to restore lost files as long as you do not write new data to the card.
Is Data Recoverable after Mistakenly Format Micro SD Card for Smartphone?
Another situation is that you format your micro SD card for smartphone by mistake. You may format the card in your smartphone. Or you may format the card when it is connected to your computer. Formatting is a process to prepare the micro SD card for new data storage, but the original data is still stored on the card after formatting.
In another word, it is possible to get back the lost files after formatting your micro SD card as long as there is no new data being added to the formatted card. Free download iCare Recovery Pro to recover data from quick formatted sd or full formatted micro SD card.
Other Situations That Micro SD Card May Want Formatting
Apart from unformatted error and human mistake, you may run into many other situations which lead you to format your micro SD card. Here are some possible situations: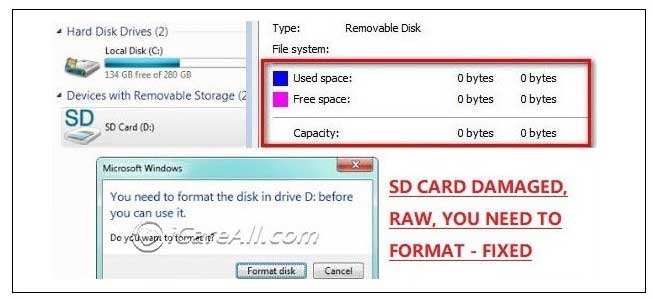 1. Micro SD card is infected with virus
Many people would like to format the micro SD card to fix the problem when their card is infected with virus. It is true that formatting can erase the micro SD card quickly, but in most cases, formatting cannot remove virus permanently and completely. Therefore, when your micro SD card is attacked by virus, you had better run anti-virus software rather than formatting the card. If you have unfortunately formatted the virus-infected micro SD card, you don't need to worry because you can try the data recovery software to restore lost files.
2. Micro SD card shows RAW file system or unknown device
When micro SD card turns to RAW file system or shows as unknown device on computer, some people may also try to format the micro SD card to convert its file system from RAW to FAT32.
How to Format SD Card When Windows Says Format Was Not Completed?
Is it possible to format a micro SD card without losing any data when PC reports that the micro SD card cannot be formatted? The answer is yes!
If a micro SD card is unable to be formatted, please go to this article to get methods to resolve the problem.
Unable to format sd card? =>> Windows was not able to format memory card>>
Related Articles
Hot Articles
Related External Resource