Free to Recover Deleted Text Message SMS from Android with/without Backup
Today, Android phone has occupied a large market. You probably find different brands of Android phone like Samsung, HTC, Blackberry, Huawei, Xiaomi, LG, etc. What to do when sms were deleted by mistake or lost due to factory reset android? Do you want to recover deleted text message from your Android phone free?
Table of Contents
Free to retrieve deleted messages from Android Phone without backup
#1 Freeware - Restore Image
You may try this freeware - Restore IMage Super Easy
Download url:https://play.google.com/store/apps/details?id=alpacasoft.restoreimage&hl=en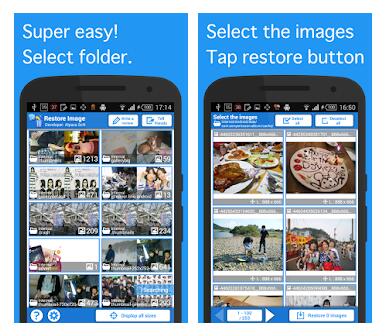 Restore Image for Android Phone Recovery
Also read -> 5 free android recovery software for recovering files from android internal memory
#2 Free - MobiSaver (Recover 1 file free at a time, it needs to click serveral times)
Simply say, you have chance to recover deleted SMS from any Android device if you have backed up the phone or you can rely on data recovery for Android to get back all deleted message before they get overwritten.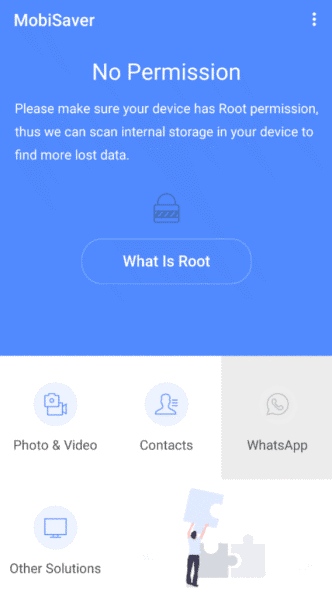 MobiSaver for Android Phone Recovery
Free Restore Deleted SMS with Android Backup & Restore
Along with the development of Android phone, it has more powerful function. Today, many Android phones has built-in backup & restore tool. Here are the steps to get it started.
Click the "Tool" on your phone -> select "Backup and Restore" option, after which you can see the latest backup information on the phone.
Select the information you need to recover and then click "Restore now" to free recover files you need.
For example, if you just want to recover deleted SMS on your Android phone, you can select the SMS and click "Restore Now" button to recover.
Note: recovering deleted sms with backup and restore is based on a previous backup, if there were no backup, then you may need the first solution to restore deleted sms with app.
If you want to backup data with Android built-in backup and restore tool, you can follow the guide: Click "Tool" =>> select "Backup and Restore" =>> click "Make new backup" =>> select the data you want to backup =>> click "Backup now". You can set the location for storing backup data.
Useful tip for Android backup:
When you backup data from Android phone with backup & restore tool, the backup data will still be stored to the local location on your phone. As you know, today's smartphone usually has its own internal memory and it also supports an external memory card. If you backup data from Android phone internal memory, you had better select the memory card as storage media for backup data storage and vice versa.
Recover Deleted Text Messages on Android from Cloud Backup
As long as you have backed all messages to the cloud storage application, you can start the application and restore what you need to your Android phone whenever you deleted files. You can even undelete Android to restore the deleted message to another Android phone by login the cloud account on another phone.
Video - how to restore deleted text message from Samsung cloud
3 Best Tool for Android Phone Internal&SD Card File Recovery
Here are the 3 best freeware which is available for Android phone deleted files recovery for free if your data are saved on your memory card.
1. Recuva
Recuva is a completely free data recovery tool which is able to work on Windows platform, so you have to connect your Android phone to a Windows PC when you want to use it to perform deleted text message recovery or other types of file recovery.
2. iCare Data Recovery
iCare Data Recovery is Windows free data recovery software, which provides read-only solution for Android phone data recovery and portable HDD recovery, pen stick recovery, memory stick recovery, etc. This freeware is 100% safe to help with data recovery without causing any further data loss problem.
3. Minitool Phone Recovery (free to recover photos, videos text messages)
This software is able to recover sms from android phone for free. The only limit is that it allows you to save 10 files at a time for free.
Regarding to the freeware Diskdigger, it has android apk version that you may search in Google Play for free photo recovery. It asks a pay to recover deleted text messages.
Detailed information on this page: download links and guide of 5 free android recovery software
Last updated on Sept 14, 2023
Related Articles
Data Recovery Software > Howto > Free to Recover Deleted Text Message SMS from Android