Samsung Galaxy Android Phone A/S Data Recovery [with/without backup]
Quick fix -> 5 free samsung galaxy data recovery software download
Does Samsung have recent delete for deleted photos messages?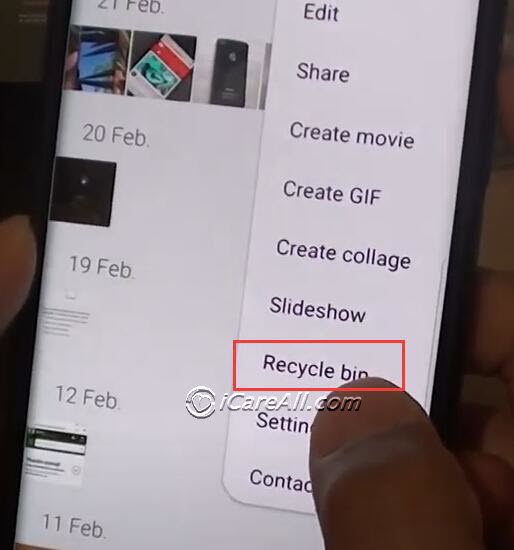 Samsung recent delete recycle bin
The photo&video gallery recycle bin on Samsung phone galaxy/note gallery can be accessed in the following way.
Tap on the Gallery app.
On the top right corner, tap on the three-dot Settings icon.
From the dropdown menu, tap Recycle Bin.
Now you'll see all your recently deleted photos and videos here.
Video - how to undelete Samsung photo video from recycle bin
Note: the recycle bin is able to hold data within 15 days. Data not found here in the Gallery recycle bin? You may try the following ways when your photos videos are over 15 days of deletion or you want to recover text messages or other types of files from Samsung. (There is no recent delete recycle bin for text messages on Samsung.)
Contents
Recover data from previous Samsung backup
[Previous condition] On the previous device, you did have backed up the data to your Samsung account.
Go to settings - cloud and account - Samsung cloud.(Enter your account and password)
Click 【▼】 and select the previous device from the device list.
Check the data type to be recovered, and then click recover now
Note:
The above restore is based on a previous backup when you have access to your Samsung account and password.
if some of your files&photos could not be restored from a previous backup, you may stop using your phone, and try the following methods.
How to recover data from Samsung Galaxy Cell Phone Memory
Restore Image is a free Samsung android phone recovery app that is able to be installed and used for phone recovery without computer and it is totally free of charge.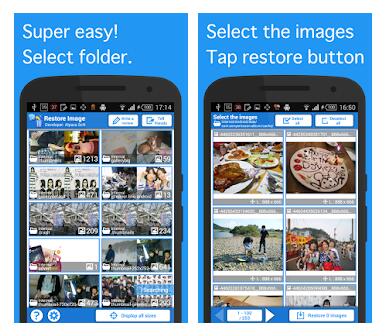 Restore Image for Android Phone Recovery
Download url:https://play.google.com/store/apps/details?id=alpacasoft.restoreimage&hl=en
Failed with Restore Image? -> 5 FREE android recovery app
Recover Data From Samsung Mobile Memory Card
Preparations: Take the microSD or miniSD card out of the mobile, and insert it to a Windows computer with a card reader and then run the following free memory card tool for data recovery.
iCare Data Recovery provides a read-only solution for Samsung Galaxy data recovery, so you can follow the guide below to complete the data recovery:
Step1. Free download and install iCare Data Recovery on PC. Launch the software and select a proper scan mode.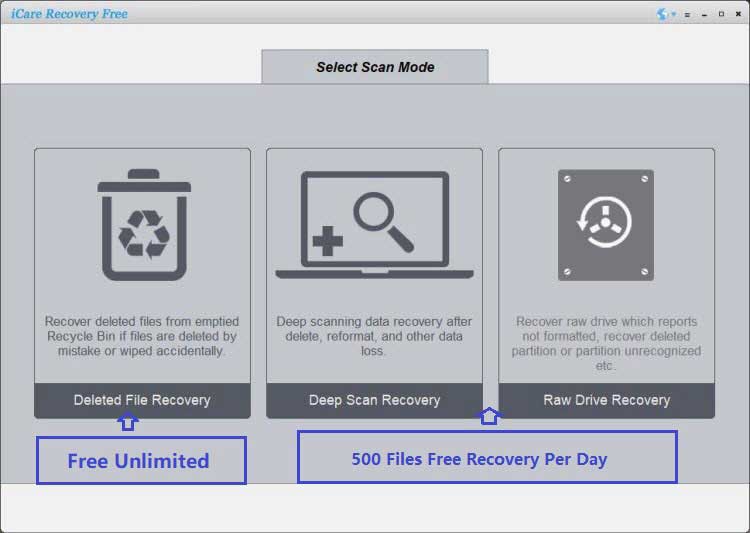 Step2. Choose the Samsung Galaxy phone and then you only need to wait patiently when the software is scanning.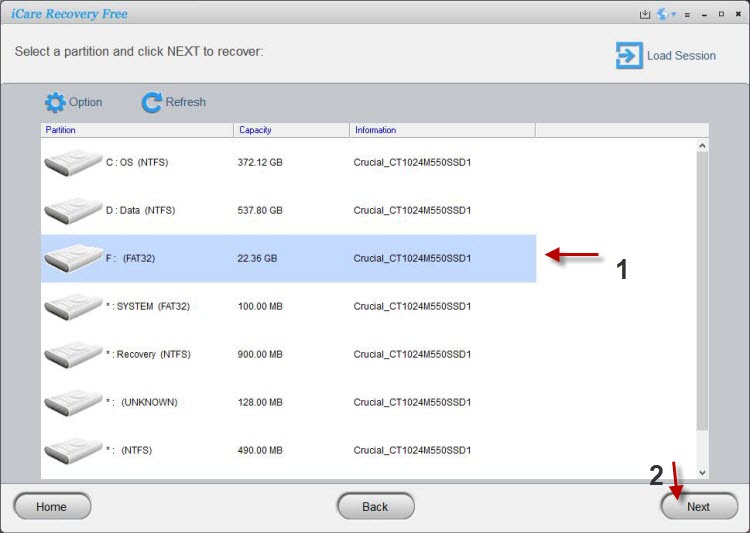 Step3. You can preview files when scanning is completed and then save the lost data to a different place.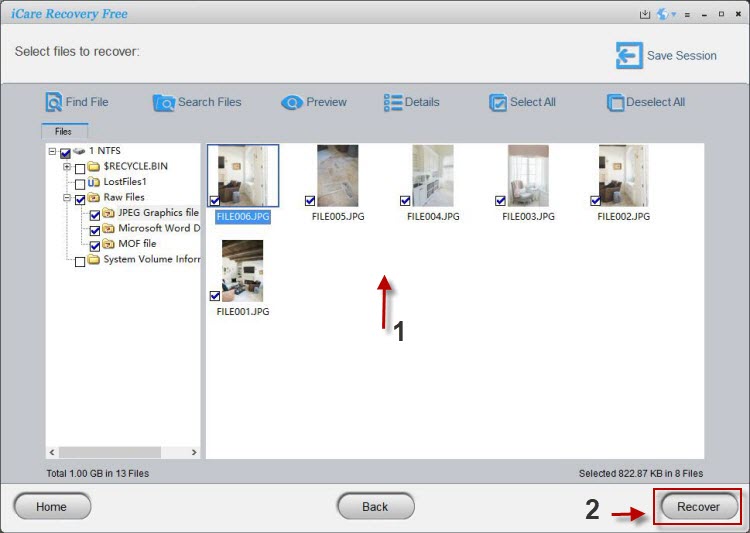 Recover Deleted/Formatted Files from Samsung Galaxy Android Phone
You might believe that files have been permanently when you perform delete on Samsung Galaxy Android phone, but the truth is that you can use iCare Data Recovery to recover deleted/formatted memory card files before new data is written to the memory card.
Similar Data Loss Problem on Samsung Galaxy
You might meet similar data loss problem on Samsung Galaxy Android phone:
Samsung Galaxy cell phone says memory card needs to be formatted
CHKDSK is not available for RAW drives on Samsung Galaxy phone
Samsung Galaxy mobile phone is not accessible
Samsung Galaxy cell phone shows memory card is write-protected
Samsung Galaxy Smartphone Cannot Recognize Micro SD Card
PC reports I/O device error when you attempt to copy or move files from Samsung Galaxy phone
Data Recovery from Other Samsung Phone
As the largest electronics company in Korea, Samsung Electronics has also developed many other types of smartphone in addition to Samsung Galaxy note and Samsung Galaxy S. This solution is able to resolve data loss problem on following Samsung mobile phone:
Recover data from Samsung Galaxy A series smartphone
Samsung Galaxy S, S2, S3, S4, S5, S6 and more S smartphone.
Data recovery from Samsung Galaxy E series mobile phone
Samsung Galaxy J series cell phone
Samsung Galaxy Y series phone
Pay attention:
If your Samsung Galaxy smart phone reports any error message and disables you to access data, you had better not download any program to fix the problem. It might cause further data loss due to new data being added to your phone. Besides, it might corrupt the files stored on Samsung Galaxy phone if the program contains any virus.
You may also want to read: free android phone recovery
Last updated on Sept 14, 2023
Related Articles