How To Retrieve Deleted Files From Recycle Bin Using Command Prompt
Let us start from the very beginning, before recycle bin was ever created, MS-DOS is the only form for any computer to execute any command at that time, during the computer "stone age", command-line" undelete" came to its existence, followed by creation of recycle bin ever since windows 95 came out. Instead of erase one's data straight away, the idea is for people who can be able to make their regrets after certain deletion, for instance," I don't really want to delete this file at all, it was an accident".
Ultimate deleted file recovery solution
Speaking of which, "hot keys"-(shift+del) is one type of deletion which doesn't go through recycle bin process.so how does recycle bin really works? Let me give you a short brief about this program. Under each system directory there lies an invisible folder called $RECYCLE.BIN where the deleted files didn't erase its existence straight away, the original name and location of this file moved to a hidden index instead.
See pictures below as a proper explanation:

Case study:
"My daily life was filled with piles of documents and today in my office, I couldn't help wondering that should I deleted all my files in order to keep a much healthier computing environment. So I re-organized everything from my desktop, even to shoes sub folders. Then I suddenly realize that one of the sub folder contains some really important company profile files as well as VI designs. I have no other choice but to try to solve this before the end of the day."
Direct instructions:
Solution A:
Run cmd, either go to accessories select command prompt, or click run and enter cmd.exe.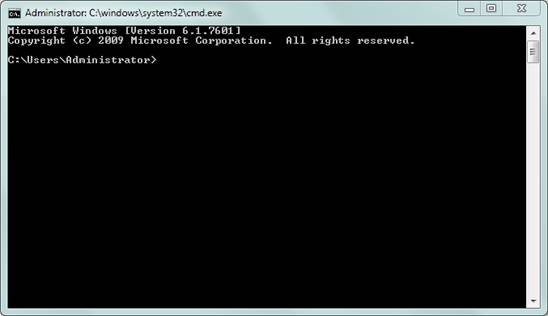 To be able to view the files lies in recycle bin folder, simply type "start c:\$recycle.bin, press enter, and all the files will reveal themselves.
You can either restore all your data from there.

Solution B:
Run CMD, either go to accessories select command prompt, or click run and enter cmd.exe.
Simply enter cd\recycler, press enter, picture shown as below:
Type recover [file path], press enter and simply wait for the recovery stage starts.
Conclusion:
Recycle bin is one place we always go to when files went suddenly missing. Command prompt is seemingly quite essential to some of our partners to make their way through nothing to computer specialists. "Going through" something? Or Just something important.
Further reading: recover files using command prompt
Quick&Easier Recovery Solution With Third Party Free Tool:
Too difficult for you? Here is an easier solution - iCare Data Recovery Free which is a 100% free tool to recover deleted files.
Simply download a copy of this free tool and restore your deleted files from recycle bin with a few clicks.
See how this free tool looks like.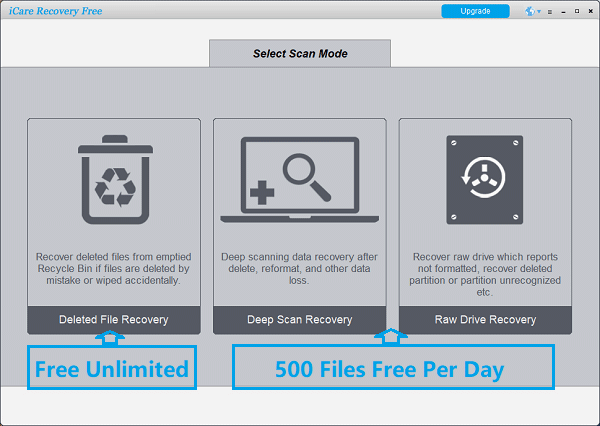 Further reading: recover files using cmd
---
Related Articles
Hot Articles
Previous: undo robocopy deleted file folder
Next: how to recover permanently deleted files without software