Solution - Recover Files Deleted Recycle Bin
Last updated on 17/01/2017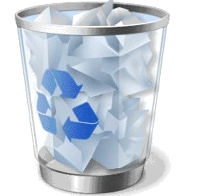 How to recover deleted files from recycle bin after empty?
You can go to recycle bin to find deleted files only when it satisfies the conditions described below:
Mistakenly delete files from any volume of internal hard drive on PC
You have never go to recycle bin to delete any file or empty recycle bin
System does not automatically erase all files on the recycle bin because it is full and has no availalbe space.
Have you ever empty your recycle bin? If you are a computer user, you may have done that, Yes, after we delete our data from hard drive, it would be stored in our recycle bin, so sometimes, we delete files without worries, because we always think that if we want to reuse it, we can find it in our recycle bin, but sometimes when we are scavenging, we would forget our data. Then data lost.
In any situation that you cannot restore deleted files from recycle bin, iCare Data Recovery Pro supply you with a solution for deleted files recovery from hard drive, external hard drive, SD memory card, USB thumb stick, camera / phone, etc.

>>Quick Solution for Restoring Recycle Bin
Download iCare Data Recovery Pro to recover data from recycle bin after deleting from internal hard drive and then emptying the recycle bin.
Where Is Data after Deleting from Recycle Bin?
The answer is no. why you cannot find it. After we deleted our data, the data will be stored in recycle bin, if you empty the recycle bin accidently, the data will be deleted, and at the same time, Windows will list the space as available room. If you cover the recycle bin with other datas, the data stored before will actually lost, so if you want to recover the data in our recycle bin, don't try to cover it with another thing.
How to Recover Permanently Deleted Files from Recycle Bin?
If you feel sorry to have done this stupid thing, you may want to recovery it, but how? For ordinary people, we can't recovery it directly, if you have enough money, you can send it to some data recovery company to accept professional recovey, but as far as I am concerned, few of us can pay for it because of some data, you may feel desperated, but there's another way, that is try ti use some data recovery software.
iCare Data Recovery Pro is one of the efficient data recovery tool.
iCare Data Recovery Pro---fast, professional, efficient way.
Video Tutorial : how to use iCare Data Recovery for file rescue
Steps to Recover Files from Recycle Bin after Deleting

Step1. Download and install the data recovery software on computer. Run the software and choose a recovery module.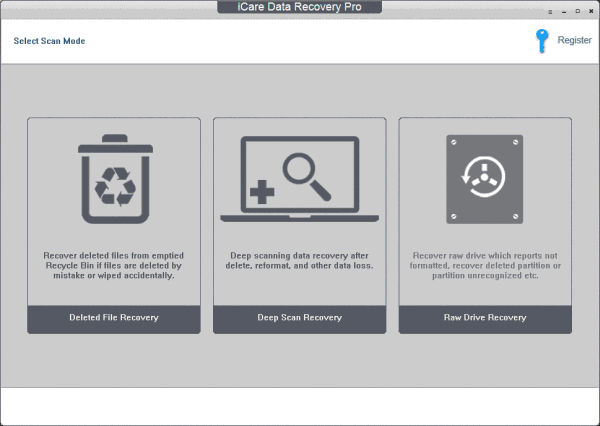 Step2. Choose the drive where data got deleted and then the software will scan the selected drive for lost files.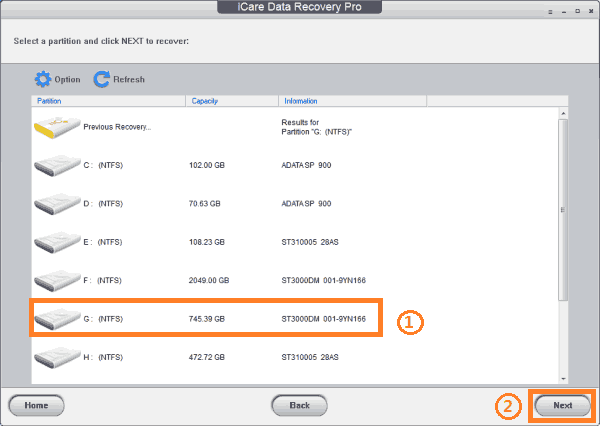 Step3. When the scanning is over, you can preview the found files. Then, you can choose the data lost due to deleting and save them.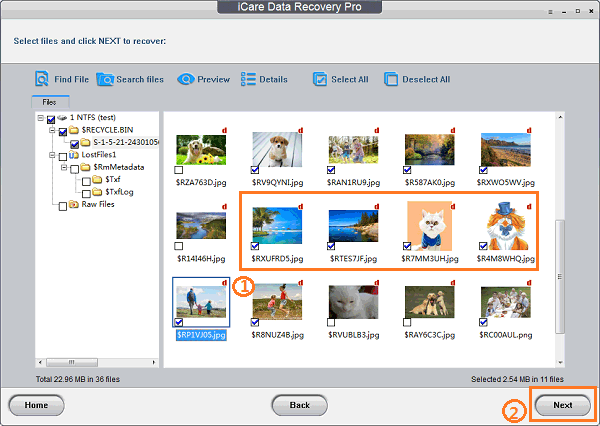 Restore Files Deleted from Recycle Bin Windows
Recycle Bin is showing on desktop of every Windows computer, so you can easily see its icon after booting your computer. Since reycle bin is a system folder located in C drive, you cannot delete it from your computer. You can either delete the icon of this folder from desktop, so sometimes it is easy to empty recycle bin mistakenly when you manage other programs or folders showing on the desktop. To avoid this problem, the best way is to not put too many programs or folders, files on desktop of PC.
If you delete one / several file (s) or even empty recycle bin on any Windows 10/8/7/Vista/xp, run iCare Data Recovery Pro to scan C drive (since recycle bin is a folder on C partition) or the volume where data got deleted before going to recycle bin.
Recover Deleted Recycle Bin without Software
When recycle bin contains too many data, it would affect the performance of PC and slow down the system. Therefore, many people often like to empty recycle bin frequently to make it always clean. It is true that is no need to keep unnecessary data permanently in the recycle bin to occupy the space on hard drive, but you had better open the recycle bin to confirm whether you want to delete all files forever.
Can you recover data from recycle bin without any data recovery program? The answer is yes if you have a backup of the deleted data. Since recycle bin is system folder, you can also restore previous version of Windows to restore data. To do this, you must make sure that you have created a restore point in advance. This solution is only helpful with lost file recovery from system partition.
Then is there any other way to undelete recycle bin without a data recovery utility if you do not have backup, either?
Retrieve Data Erased from Recycle Bin with Command Line
Without any software or backup, command line would supply you with the final chance to undo delete recycle bin and get back mistakenly deleted files.
1. Press F8 when booting your PC and then select Safe Mode with Command Prompt.
2. Select the OS and user name to start PC.
3. Type cd../.. and press Enter > type cd $Recycle.Bin if PC runs Windows 7 and later version or cd RECYCLER if computer has Windows XP and press Enter button.
4. Type cd and press tab key, then you can see a directory name. When seeing this, please press Enter. (showing as picture below)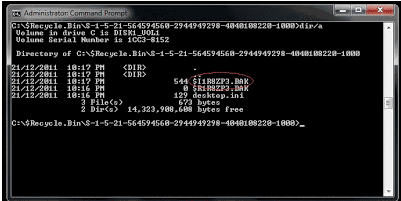 5.  Type dir/a to show all files >  Type copy [file name] [file location] > Type cd../.. > Type dir and enter > Type ren [file name]
Now, you can see all files deleted from the recycle bin. When using Command Prompt to undelete recycle bin, the file names do not show as original. If you are not a PC specialist, you had better not use this method because it is easy to make mistake.
Rescue Deleted Data off SD Memory Card / USB External without Recycle Bin
Recycle bin is a place only used for storing files deleted from Windows internal hard disk partition. When you delete data from an SD card on your phone / camera / pc, pen stick, USB drive or portable hard drive on Windows, you are not able to restore deleted data from recycle bin even if you do not empty this folder.
How do you rescue deleted photos, videos off an external media without recycle bin? iCare Data Recovery Pro is able to work on Windows to search files from any external device.
User's experience for Recycle Bin Recovery after Emptying
Help! Help!
I once met deleted error, ererytime I delete my files, I know it will be stored in recycle bin, so I feel reassurance, but that day after I deleted my files accidently, I thought it was in my recycle bin, but another stupid thing came, I emptied my recycle bin.all my data lost suddenly, I really didn't know what to do untill my friend told me that iCare Data Recovery Pro would help recover deleted files from Recycle Bin. After I used it, I knew that what is the most efficient professional data recovery software.
Many thanks to iCare Data Recovery Pro.

---
Related Articles
Hot Articles