Free – Free Data Recovery and Repair Problems
This page guides you to free recover files from different media like removable hard disk, internal hard drive, memory card / stick, USB drive, etc and fix errors.
Table of Contents
Free Data Recovery & Fix

For all kinds of situation that lead data loss from any media, iCare Data Recovery Free provides free solution for free data recovery within about 3 steps:
Step1. Free download / install
Free download and install the freeware on computer. Start the program and select the proper scan mode for data recovery.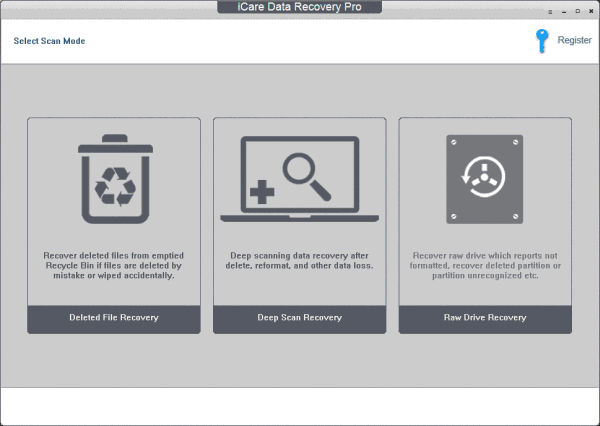 Step2. Free scan
Select the digital device so that the software can search lost files.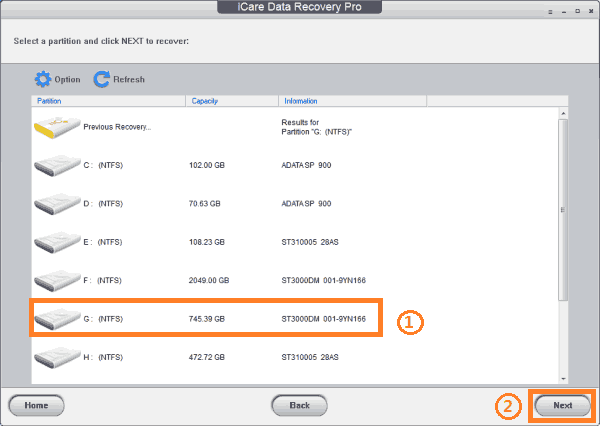 Step3. Free preview and recover
You can preview files and then save them to another drive.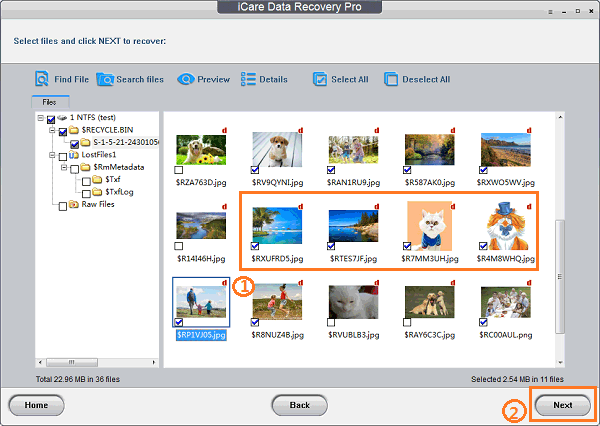 After file recovery following the guide above, you can free fix different errors. There are different methods to fix different problems on various media. We will share solution in following paragraphs.

Recommend: Fix Problems>>
Free Recover All Files
With the freeware, it is possible to recover all type of files for free.
Free Internal / External Hard Drive Recovery and Fix
Internal or external hard drive is a kind of media that can be used for computer users to save, transfer and backup a large amount of data. For an internal or portable hard drive, you can perform free file recovery after deleting, formatting or disk drive runs into all kinds of errors using iCare Data Recovery Free.
Internal / Removable HDD Error Fixing Free Solutions:
Free Flash Drive Recovery and Resolve Problems
Flash drive is also called USB flash drive, pen drive or thumb drive. For free USB flash drive data recovery, you can refer to following information:
1. USB Drive Deleted Files Recovery for Free
Files accidentally deleted from thumb drive are able to be restored with iCare Data Recovery Free though deleted data does not go to recycle bin.
2. Thumb drive format recovery free
Formatted or reformatted flash drive by mistake can erase all data, but iCare Data Recovery Free can free to unformat flash drive for file recovery.
3. USB memory drive recovery from errors for free
A USB memory drive reports errors sometimes to prevent you from opening or accessing files in it. Problem occurring on a flash drive is similar to that of internal or external hard drive, which includes USB not formatted error, RAW file system, I/O device error, flash drive cannot be recognized and more. When USB memory drive shows any of problem, iCare Data Recovery Free offers free solution for file recovery, and then you can use following methods to repair errors:
Method1: Check whether flash drive is infected with virus or contains bad blockers.
Method2: Update driver for USB drive.
Method3: Reformat flash drive in Windows Explorer / Disk Management or use Diskpart / format tool.
Free Memory Card Recovery and Repair
Memory card has different types and brands. iCare Data Recovery has the ability to free recover files from various memory cards such as:
Free Delete / Format Recovery for Memory Card
You can delete files from any card or format memory card inserted in a digital camera, mobile phone or computer. iCare Data Recovery Free supports for memory card lost files recovery after deleting or reformatting.
Free Memory Card Restore When Has Errors
Please use iCare Data Recovery Free for free memory card recovery when getting errors like:
1. Memory card asking to reformat error
A memory card requires formatting because its file system is damaged, in which situation files become inaccessible and memory card cannot work normally.
2. Memory card is not recognized error
Memory card not recognized is a serious problem to fix, but data recovery is possible using iCare Data Recovery Free.
3. Memory card is write-protected
Many memory cards have write-protection switch, so check if the switch is on.
4. Memory card is attacked by virus
Virus infection probably corrupts the file system of memory card and lead to serious data loss.
5. Memory card is blank or has unsupported file system
This error message often appears on a mobile phone when android system cannot read the card normally, in which situation the smartphone may also ask to insert another card to use.
For memory card error fixing for free, you can try:
Related Articles
Other related resource
Seagate external disk recovery : recovering data from seagate external when it was not recognized by PC, reformatted by mistake, raw drive or other problems and need to restore inside imporant data.
Data Recovery Free software guide: use free software to recover data from various kinds of data loss.
How to use data recovery software : guide that shows how to use data recovery program to bring lost data back.
Free software to recover lost data: freeware to bring lost data back
Dynamic disk recovery software - restore data from dynamic disk when it was formatted, deleted, damaged etc.
Windows 7 data recovery software: data recovery from Windows 7 operating system related media drive
FAQ Data Recovery : most frequent data recovery cases
Hard Disk Data Recovery Software - recover data from hard disk when laptop desktop hard disk usb external disk encounters data loss or other problems
Format Recovery Resource : data recovery guide related with format reformat unformat