How to Recover Deleted Photos on Samsung Galaxy Phone
Also read -> how to recover deleted files from android[5 free tools]
How to retrieve deleted photos from Samsung galaxy s7 s8 s9 s10 + gallery? How do I restore photos from Samsung cloud? What if there were no password(I forgot it)? If these are what you concern, here are three ways free to undelete photos on Samsung mobile/note.
This article supports the photo recovery from the following Samsung phones
Samsung Galaxy S5/S6/S7/S8/S9/S10+/S10e
Samsung Note 7/8/9/10
Samsung Galaxy A50/A51/A60/A70/A80/J4+/J6+/A30s
Retrieve deleted photos from Samsung Cloud account
It's easy and safe to get the deleted photos from Samsung cloud with your Samsung account. And there are some conditions for this recovery.
You need to have a password for this account
The photos and folder are still on the Samsung account cloud, if the previous backup photos were missing from the Samsung cloud, you may only try the rest options
Internet connection is required, or WIFI is needed
Note: If you lost the password, or when the photos were not in the cloud folders, you may try recovering photos with some samsung recovery app)
Here are the steps to recover deleted photos on samsung galaxy s8/9/10 note 8/9/10 or s9 plus a71 a20??? on Samsung cloud.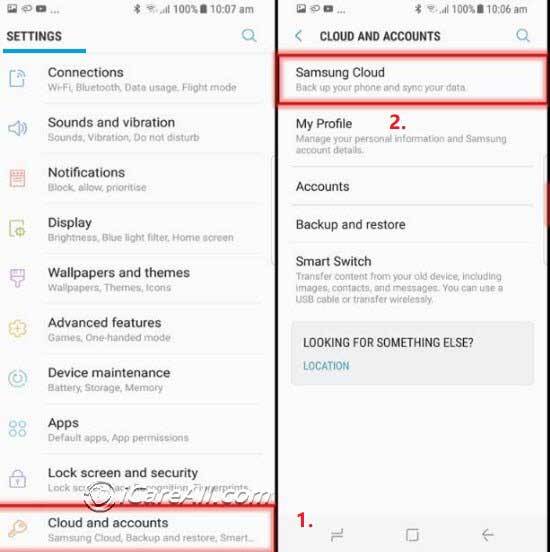 Settings -> Cloud and accounts
Samsung Cloud
Restore
RESTORE NOW after you click what you need from the cloud.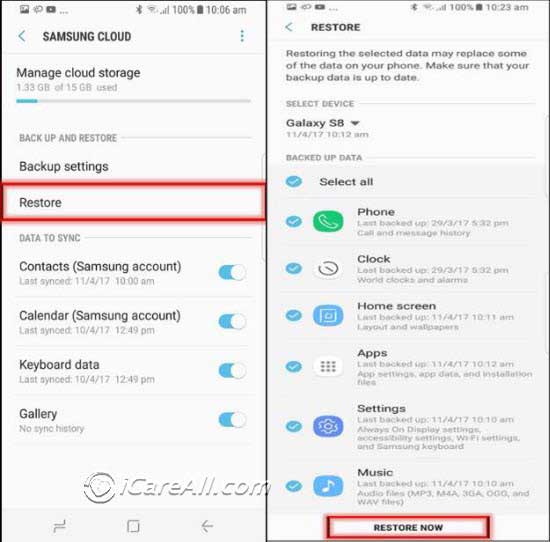 If your Samsung phone is different than the above, try the following
Settings -> Accounts and backup -> Samsung cloud -> Select data types and then 'Restore'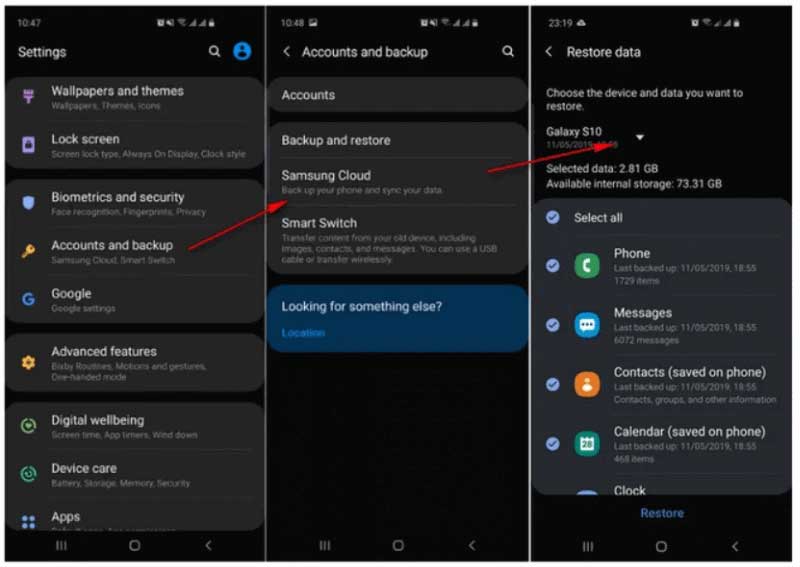 Recovering photos from Samsung cloud is based on previous backup, however some users may have not get the photos backed up; and some users may find it that their photos are missing or disappeared on the cloud...
How to recover deleted photos with Samsung recovery app
Restore Image which by the name tells us it could get your samsung photos back. This is a free Android app that can be used on Samsung mobile directly. This is just the right program to recover photos from Samsung mobile no matter photos were deleted by mistake, or photos were lost due to factory reset...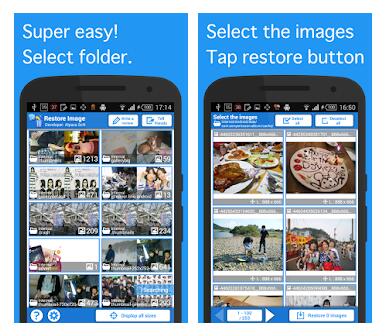 Restore Image for Android Phone Recovery
Download url:https://play.google.com/store/apps/details?id=alpacasoft.restoreimage&hl=en
Download it on your mobile phone, and then start free recovery. This is the app you need to retrieve deleted photos on samsung s5 s7 s8 s9 + without computer (a series and samsung note included).
Failed with Restore Image? -> android data recovery app [5 free recovery app]
How to recover deleted photos from Samsung sd card on Windows
Need to recover photos after delete, format, factory reset samsung memory card? iCare Data Recovery Free is able to help restore photos from Samsung memory card on Windows 11/10/8/7 for free with the following simple steps. Note: please connect sd card to computer with a card reader for recovery.
Step 1: Download iCare Free, choose a recovery mode 'Advanced File Recovery'
Step 2: Choose sd card, and wait for the photos
Step 3: Save photos onto your computer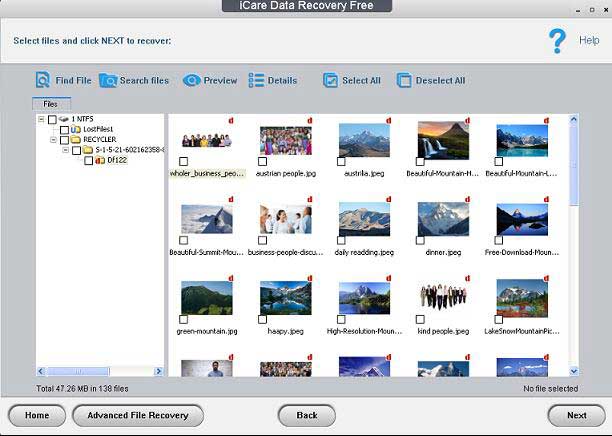 Other FAQs
How to retrieve deleted photos after format Samsung sd card?
How to recover permanently deleted photos from Samsung s7 s8 s9 s10+?
The photos can only be permanently deleted by overwriting. There is still hope of Samsung photo recovery from gallery with free app like Restore Image. If the photos were stored on memory card, there are still good chances of gallery photo recovery on Windows 11/10/8/7 using iCare free.
Last updated on Nov 01, 2022
Related articles
External Resource