Fix Kingston SDHC Memory Card Not Formatting/Formatted Error
When a memory card is not formatted, you will find that memory card has RAW file system. When encounter memory card unformatted error, your sd card is damaged probably what do you usually do to deal with this problem? If you have no idea, I'm very glad to share the experience with you.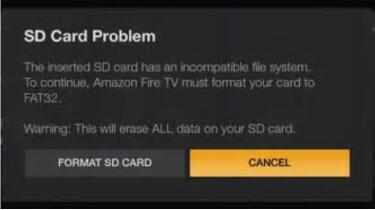 SD card error - the inserted sd card has an incompatible file system...

Quick fix -> Free to fix sd card not formatting error
How to Fix Kingston SD Card Not Formatting or Reformatted?
Free download iCare Data Recovery Pro for free SDHC card data recovery when it has unformatted error or when kingston memory card has been reformatted by mistake, if data is within 1gb, it would be 100% free of charge.
Take Kingston SDHC card for instance, when the sd card come up unformatted error, you cannot access to it nor transfer data from it. You may say: just format the card as the message indicates, but the format operation will clean all your data off  your Kingston SDHC card.

Free Kingston SDHC Card Recovery
Download iCare Pro Free to restore data from Kingston 8GB, 16GB, 32GB, 64GB, 128GB SDHC card that shows errors when you want to use it.
Video Tutorial: how to use repair damaged SD
How to Recover Data from Kingston SDHC Card that is not formatting
We still take Kingston SDHC 8GB card as example. To completely fix the annoying error, all you need are just three things: Kingston SDHC 8GB card, a card reader and iCare Data Recovery Pro. You can recover data from SDHC card within five steps.
Step One: Download and install it on your computer. Connect your Kingston SDHC 8GB card to computer via a card reader.
Step Two: Boot the software and choose the "Deep Scan Recovery" module.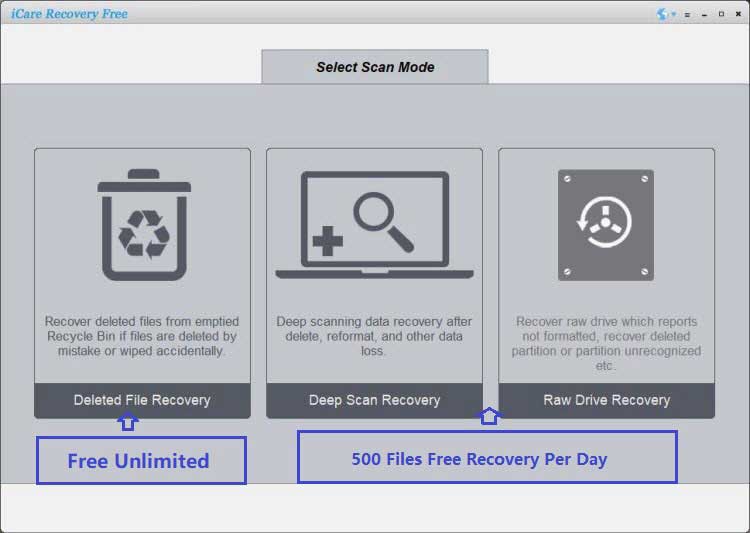 Step Three:Choose your Kingston SDHC 8GB card, from which we will recover data. Click "Recover" to start scanning the data on the card.
Step Four:  Click "Show Files" button.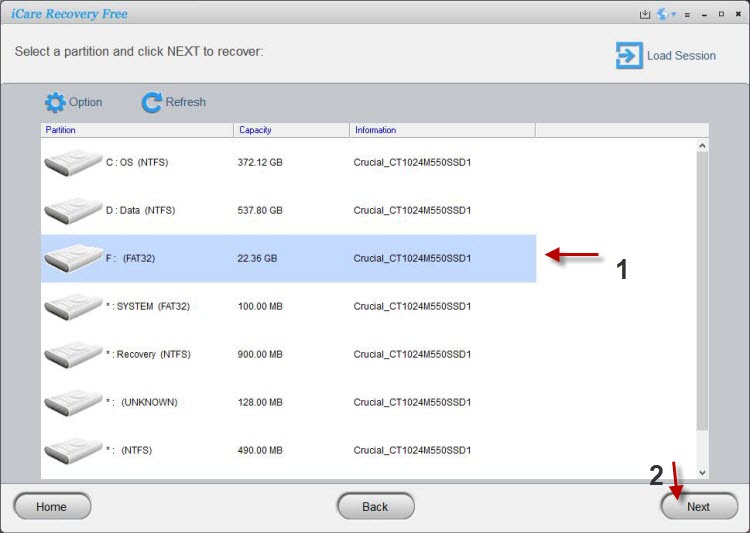 Step Five: All files have been listed on this menu. You can check them one by one to mark the file you want to save. Hit "Save Files".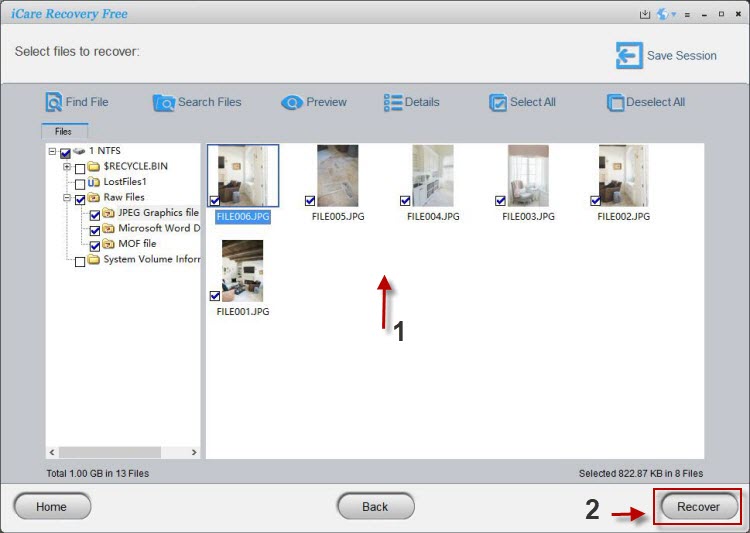 Causes for Kingston SDHC Memory Card Errors
Many reasons are responsible for Kingston SDHC unformatted error, which stop you to access your memory card.
Virus attack: if you transfer something from virus-infected computer to your memory card, the file system on the memory card will get damaged by the virus so that it cannot work normally and the card will be gradually corrupted. Ultimately, the unformatted error comes up.
Strongly unplugging the memory card: if you strongly unplug the memory card when a read or write process is still on, the file system will be damaged to case unformatted error. If computer reboots abruptly for many times while the card is still in use, the error will also occurs.
Incompatible problem: you should make sure that the digital device is compatible with your memory card, otherwise, the incompatible issue will lead to the unformatted error.
Ultimate sd card recovery solutions
Supported Information About Kingston Card
If you doubt iCare Data Recovery Pro can only recover some types of Kingston memory card, I'm sure to tell you that this recovery software is all types of Kingston memory card compatible, including Kingston SDHC 8GB, 16GB, 32GB card and other common types. Furthermore, it can recover data from Transcend, SanDisk, Sony, Samsung, Panasonic and many other memory cards.
Data recovery is also possible even when memory card is not accessible.
How to Fix Unformat Error on Kingston SDHC Card?
Well, iCare Data Recovery is a read-only data recovery tool which helps recover all kinds of files from an unformatted SDHC card. To fix the error and make the Kingston SDHC card usable again, formatting is needed.
==>> If you failed to format the unformatted Kingston 8gb, 16gb, 32gb SDHC card due to any reason, please go to this article for solution - Windows is not able to format problem>>
You cannot access any data when a Kingston 8GB, 16GB or 32GB memory card shows unformatted error. You can open the unformatted card normally after formatting it, but formatting will erase all data. In this situation, you had better run iCare Data Recovery to perform Kingston SD data recovery first of all and then format the unformatted card from RAW to FAT.

>> Download data recovery software and install it to recover files from unformatted Kingston memory card now!

FAQs

Question: memory card kingston 16gb damaged how to recover file

Answer: Recovering files from kingston 16gb memory card with iCare Recovery Pro that is a program for all kinds of memory card recovery. And then repair sd card with free sd card repair tools once data were retrieved from kingston memory card.

Also read: 8 ways to fix damaged sd card

Last updated on May 14, 2023