Samsung Galaxy Photo Recovery Software Free
Table of Contents
Can I Recover My Deleted Photos from Samsung Galaxy?
How to retrieve deleted photos from memory card in mobile Samsung Galaxy Note 2 when there is no memory card inserted? If you have such kind of doubt, you can read the following case and follow the guide below.
Help! I bought a Samsung Galaxy last week. It is incredible, but I seriously messed up this kind of smart phone. When I intended to deleted a few pictures, I accidentally hit "Delete All" button. Wrong touch or selection like this happens from time to time. The worst thing is I seldom back up my photos. Is there any way I can recover my deleted photos?
Okay, there is completely no need to worry about it. When a "Delete" is conducted, the photos are not removed from your Samsung Galaxy or destroyed by system as we think. They are actually located in a blank area and marked as "invisible files" until new files utilize the place to overwrite them. Hence, if you have not yet shot any new photos, you can still have a chance to recover deleted files from Samsung Galaxy.
Four Steps to Recover Photos from Samsung Galaxy
The first preparation you should do is download and launch iCare Data Recovery Pro on your computer. Then, you can follow the guide below to recover photo with the memory card recovery free software: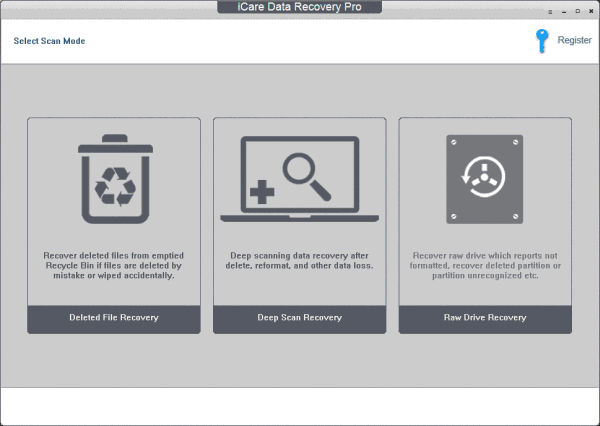 Step2.Then, after you running this software, connect your Samsung Galaxy smartphone to computer or laptop. iCare will automatically recognize it as external drive.Choose the "Advanced Files Recovery" button to recover your deleted photos.

Step3.The next procedure is the lost photo scan. Just a few minutes, iCare can search out all your once lost photos. Then you can get a list of recoverable photos and press "Show Files" to preview the quality.
The last step is checking those photos you want to recover.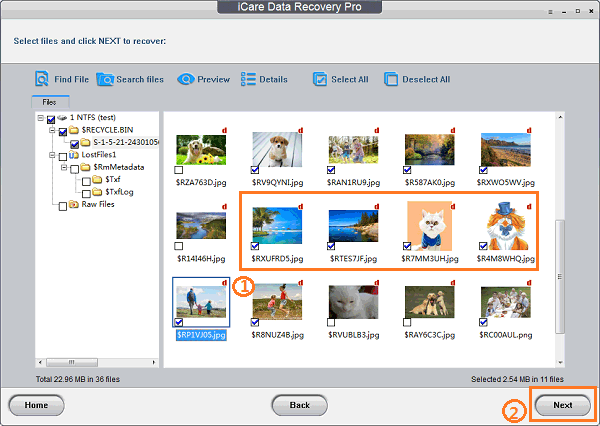 Not working? Try the following samsung phone recovery tool #2
Recover Samsung Galaxy Photos with Restore Image on Phone without PC
Restore Image is totally free of charge for undeleting photos from Samsung galaxy mobile.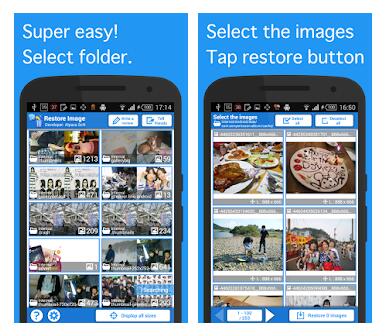 Download url https://play.google.com/store/apps/details?id=alpacasoft.restoreimage&hl=en
Also read: samsung galaxy recovery free , or android phone recovery free
Useful Tips
Do not shot any new photos before the recovery is finished.
Do not install the software on the system partition or this disk where files get lost.
You are recommended to read carefully the Samsung Galaxy users' guide lest other wrong operations happen.
In addition to recover photos files from Samsung Galaxy, iCare Data Recovery also allows you to unformat external HDD, undelete files or restore data from other storage media like hard drive, USB flash drive, pen drive and more.
---