CF Card RAW Format Error
"I have a Lexar CF card for my digital camera, but it has RAW format error and disables me to access any file on the compact flash card. As long as I attempt to access any data, CF card tells that I need to format the card before I can use it. What should I do to fix the not formatted RAW error? How can I get back files on a RAW Lexar CF card for digital camera?"
It is common that CF card will reports not formatted error message when its file system has been changed to RAW. If you have any doubt on RAW CF card recovery, you can follow the solution below.
Video - How to fix raw cf card not formatted
Also read: memory card raw file system format
Solution for RAW CF Card Data Recovery
When CF card has RAW format error, the first thing you must do is to stop using the card. Then, you can attach the CF card to your computer and try iCare Data Recovery software to recover files from RAW CF card or perform RAW file recovery from compact flash card.
Steps to Recover Files from Unformatted CF Card
You can easily recover data off an unformatted compact flash card with CF card recovery software tutorial below:

Step1. Attach CF card to PC. Run the data recovery utility and selectthe favored recovery option.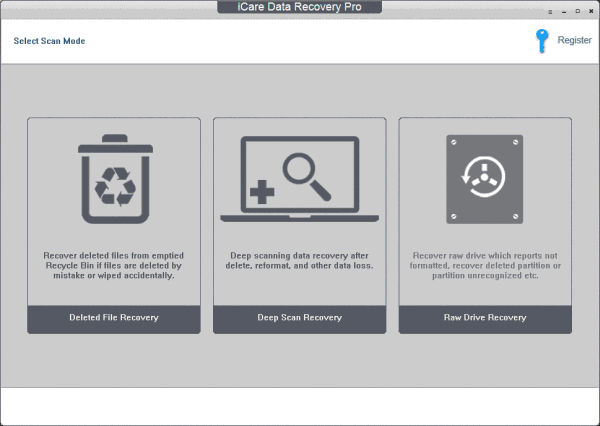 Step2.  Go to select the CF card to scan.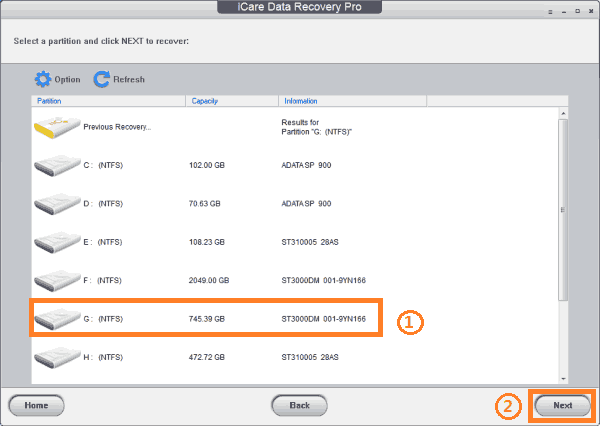 Step3. You can preview the found files after scanning. Then, you can choose the files you need and recover them.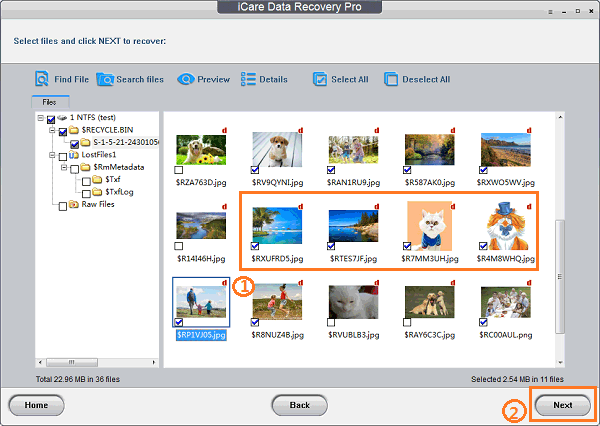 Pay attention: The most important tip to recover not formatted CF card data is no new file has been written to the compact flash card.
How to Fix CF Card RAW Problem -> Format CF Card FAT32/NTFS
You may get your compact flash card turned to fat32, ntfs, exfat or any one that could be recognized in devices, just not the raw unformatted state. And right click formatting would be a fast choice.
Connect your compact flash card to computer via a card reader
Right click your cf card -> Format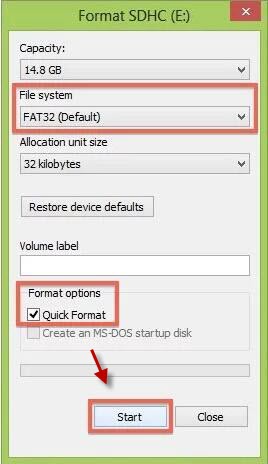 An urgent thing you should do is to make clearly if there is any data on the RAW CF card. Otherwise, you can go ahead to format the CF card from RAW to FAT32.
Also read: 3 free memory card formatters
No formatting? -> Recover memory card without formatting
Quick Format vs. Full Format on RAW CF Card
When CF card tunrs to RAW format, you may perform quick format on the card. Or you might full format the CF card because you want to check and repair possible bad sectors and virus on the card. No matter you perform a quick format or full format, erased data can be recovered by using iCare Data Recovery software as long as you did not write any new data after formatting the CF card.
==> To know more solutions for CF card RAW error, please go to How to fix raw drive without format>>
Windows Was Unable to Format RAW CF Card
Well, when you attempt to format the RAW CF card to change its file system back to FAT32, you may meet another problem that Windows reports it was unable to complete the format on the CF card. Usually, when Windows reports this alert message, you may be unable to successfully format the Compact flash card from RAW to FAT32 whether by quick format or full format.

==> In order to get the reasons why CF card would not be formatted by Windows and learn how to fix the problem, please refer to solution for Windows was unable to complete the format
Error Messages Related to CF Card RAW
When the file system of Compact Flash card changes to RAW, you may get some other error message related to the RAW problem. For example:
CF Card RAW - CHKDSK RAW Error on CF Card
You can run CHKDSK tool to check CF card when it has RAW format, in which situation you may receive similar message like "The type of the file system is RAW. Chkdsk is not available for RAW drives". When CF card is in RAW format when using CHKDSK command, you had better not format the card at once because formatting will erase everything on the card and mark the space as empty so that new data can be written there.
If you accidentally write new data to the CF card after reformatting, the original data might be overwritten. Once the original data has been overwritten, you will lose the chance to get it back. In the other words, as long as the data is not overwritten, you can rely on iCare Data Recovery software to retrieve any type of files from CF card even when you receive CHKDSK RAW error message.
Compact Flash Card Not Formatted Error
"Disk drive is not formatted do you want to format it now?" or "You need to format disk drive before you can use it". When CF card is in RAW file system, you will receive such kind of unformatted error message when you want to access files on the card.
The reason why you get CF card not formatted error message is that system cannot recognize the RAW file system, so it asks you to format the CF card to convert its file system RAW to FAT32 which can be recognized normally by system.
To fix the not formatted error, you can format the CF card when data has been recovered successfully. If you mistakenly formatted CF card before data recovery, you can still recover images from RAW CF card after format before the space is taken over by new files.
Last updated on Oct 20, 2021
---
Last updated on Oct 20, 2021
Related Articles
Hot Articles