Solution for Samsung SDHC and Samsung MicroSDHC Not Formatted Error
Last updated on 24/April/2017
Recover files off Samsung SDHC / Micro SDHC Card that has not formatted error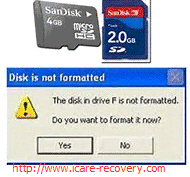 Your Samsung SDHC or micro SDHC card shows not formatted alert message when you want to open it on your mobile phone, digital camera or computer?
If you want to get back all inaccessible data from corrupted SDHC card or micro SDHC card that asks to be formatted, you can use free sd card data recovery software - iCare Data Recovery Pro to perform data recovery if data is within 2GB it would be completely free of charge. iCare Data Recovery is a data recovery tool, which is able to resolve different kinds of data loss problems including SDHC card not formatted error.

>>Quick Solution for Samsung SDHC Not Formatted
Download iCare Data Recovery Pro to rescue data from Samsung SDHC, micro SDHC memory card which reports not formatted error message.
How to Recover Data from Samsung SDHC with Unformatted Error?
Question: Hello, guys. I have a Samsung 32GB Flash memory card. Yesterday, I bought a Sony laptop and installed Win7 system on it. When I inserted the card with a card adapter to it, Windows stopped me to access to the card by a message "card is not formatted, do you want to format it now". I stored many important files on the SDHC card, so I couldn't format it. But now, I cannot access my data, either. What should I do? Do I have to format my card?What if my files get lost after I format my card? How to recover deleted files from SDHC card if I format it?
Answer: Hi, you do not have to format your card. I have met this kind of case before. I was so stupid to format Samsung micro SDHC card and lost many important photos. Later, I found a useful recovery software by chance. I have tested it for many times, it's really powerful. After installing it on my computer, I do not worry about any data loss, because it can help me to recover them. Here, I'd like share the experience of iCare Data Recovery Pro with you.
Video Tutorial: how to use iCare Data Recovery for file rescue
The simple solution just contains five steps. To explain it vividly, I will post screen shots at the same time.
Step 1. Before the recovery


Download the software and install it on your computer. Connect the Samsung SDHC card to computer via a card reader.
Step 2. Launch the software
Start iCare Data Recovery Pro. Choose"Deep Scan Recovery" module.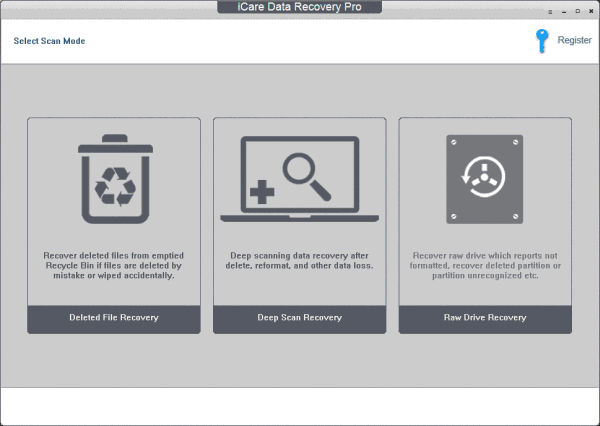 Step 3. Select target drive
It is easy to find your Samsung SDHC card from the below partition list. Choose it as target drive and click "Recover" button to scan.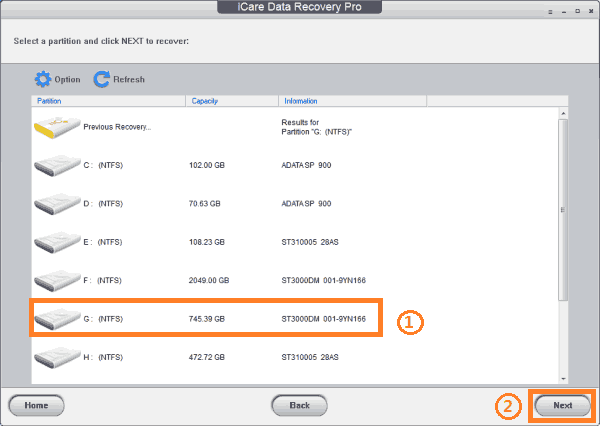 Step 4. Preview
When the scanning is finished, the software will provide you a recommended partition to preview the found items.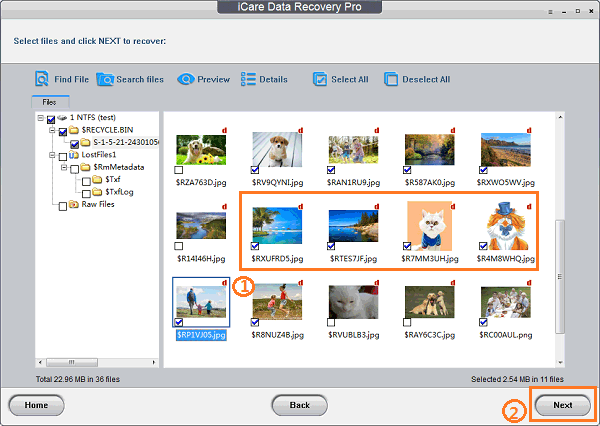 Step 5. Save files
From the file or folder tree, you can preview the recoverable files and choose those you want to "Save Files".
See, it is quite simple and fast. Hope this can help you. After you install it on your laptop, you will never feel panic when you meet the similar case next time.
How to Fix Samsung MicroSDHC Card Unformatted Error and Retrieve Data from It?
Question: Hello, everyone. Have you met this kind of unformatted error "card is not formatted, do you wan to format it now"? I had some problems with my Samsung MicroSDHC 8GB (Class 10)... I cannot open it on my computer for this error message. Can I access to my card without formatting my card? Any help will be appreciated.
Answer: Have you tried to connect your card to other computer or digital devices? It may be the incompatible problem causing the unformatted error. Besides, you should check whether the lock is released or not. If all of this do not work, you can now try recovering data from your Samsung MicroSDHC showing the unformatted error. Try iCare Data Recovery Pro to retrieve your important files. This freeware is easy to handle and available for free download.
Solution for Samsung MicroSDHC Card Unformatted Error
In order to fix unformatted error on the Samsung microSDHC card, please go ahead to format the card after using iCare Data Recovery to restore all files you need.
Samsung MicroSDHC Card Was Unable to Be Formatted by Windows
Have you ever received the message saying the micro SDHC card cannot be formatted by Windows? If you get this message when trying to perform format to fix unformatted error on the Samsung micro SDHC card, you can go to this page – Windows was unable to format micro SD card>>
To successfully recover data, you should avoid overwriting the micro SDHC card. Then, you just need follow the procedures: install the software--launch the software--choose "Format Recovery" module--click "Recover" button--click "Show Files" button--click "Save Files" button. Though the files have been recovered, the thing is not yet over. You should quick format your Samsung MicroSDHC card and use iCare Data Recovery Pro to re-scan your card to find more lost files and recover them all. Until then, your problem is resolved completely.
Free download the data recovery software and use it to recover files from Samsung SDHC or micro SDHC card that shows not formatted error.
Possible Causes for Unformatted Error for Samsung Micro SDHC
Question: Why my memory card will meet unformatted error? Is it infected by virus? Is the memory card corrupted?

Answer: When a memory card has unformatted error, you may find that the file system of the memory card is RAW. The causes for memory card unformatted error are various and complicated. It may be resulted from the card is too old, or the card is corrupted by water, heat, or other forms of physical damage. Sometimes the incompatible problem will lead to unformatted error. If your card is full and you still put new data to it, this will also cause the error. Virus attack is certainly one of the factors.

---
Related Articles
Hot Articles