Recover files off Windows When Formatted by Mistake or Unformatted Error
Last updated on 17/01/2017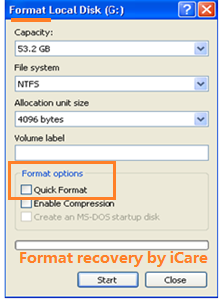 Windows 7/8/10 format recovery with iCare Data Recovery
Microsoft, as the developer of Windows OS, has being improved the performance of its operating system. However, all Windows OS has no built-in data recovery tool, with which users can restore mistakenly deleted files due to deleting, formatting or other reasons. Windows 7 operating system, as a more advanced OS than Windows XP, still cannot protect its users from running into data loss problem. Among various reasons for Windows 7 data loss, formatting is a much difficult problem than deletion because it will clear all information when you format a partition, while it only change a parameter when you delete a file. Although it is not easy to recover files after formatting a partition, Windows 7 formatted partition recovery is still possible with help of professional data recovery software – iCare Data Recovery.
iCare Data Recovery Pro is able to work on Windows 7 for format recovery when you mistakenly format internal hard drive, external hardd drive, USB flash drive, pen drive, memory card, etc.

>>Quick Solution for Windows Format Recovery
Download iCare Data Recovery Pro to restore data from any storage media on Windows 7 after formatting by accident or it shows unformatted error message.
Retrieve Deleted Files after Format Windows
The formatting process has erased the data from table address, so you have no method to access the files. iCare Data Recovery is able to help you recover deleted files on Windows 7 after formatting by deep scan the formatted partition. As a professional format recovery program for Windows 7 operating system, iCare Data Recovery is able to recover files whether the partition is quick formatted or full formatted. This software also enables you to recover files when Windows 7 partition is formatted due to formatted error, RAW drive error or other similar errors.

Video Tutorial : how to use iCare Data Recovery for file rescue
Recover Files on Windows Step by Step
Step1.Free download and install iCare Data Recovery Software on Windows 7. Then run the software and choose "Format Recovery" module.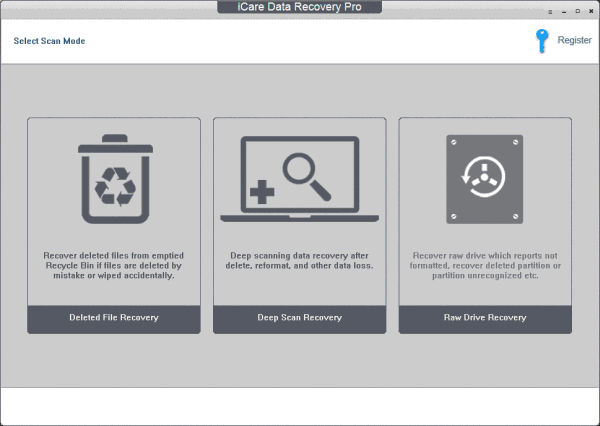 Step2. Choose the formatted partition and click "Recover" button.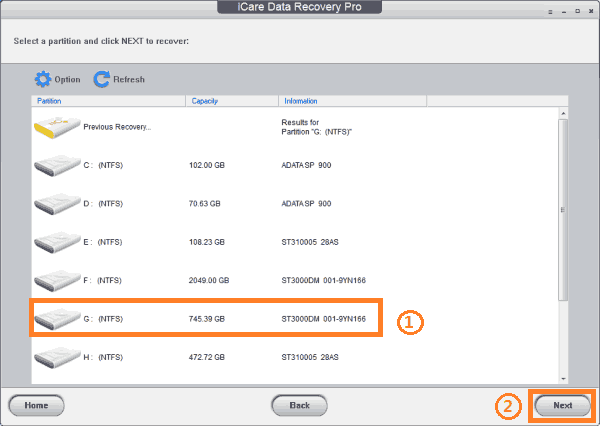 Step3. Wait when the software is scanning the selected partition.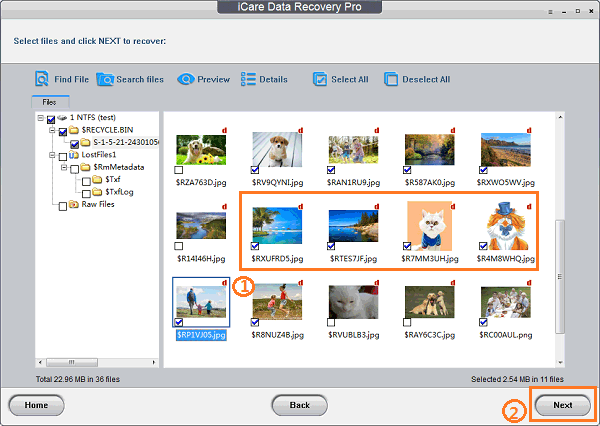 Step4. Choose the file and preview it. Then select the files lost due to formatting and click "Save Files" button to save the selected files.
High Level Formatting on Windows
When you install an operating system on your computer, you may need to format disk partition. When you want to erase a disk partition quickly, you may format the disk partition. When your computer is attacked by virus or Trojan, you may also format the disk partition to remove unwanted virus or Trojan. Usually, when you format a hard disk partition on Windows 7, you often perform a high level formatting. High level formatting can be full format or quick format. Full format can check the bad sectors on the partition besides removing the data from the disk, so it often takes much longer time to perform a full format. On the contrary, quick format only remove the data from the partition without checking bad sectors on the disk, so it is much faster to perform a quick format.
Whether you perform a full format or quick format on Windows 7, it does no harm to the disk and files can be recovered by using iCare Data Recovery. The only thing you need to do is to stop writing more data to the formatted partition before lost data is restored.
When computer performed formatting, all data on the drive like office files doc xlsx etc deleted which may contain very important work after the formatting. What's good, a format recovery software - iCare Data Recovery could rescue deleted files after format back to you.
Low Level Formatting on Windows
When a hard disk is manufactured by factory, manufacturers have low level formatted the disk in order to make it available. It usually takes a long time to perform low level formatting. For example, it may take about 20 hours or more to low level format a 320GB hard disk drive. Low level formatting may cause damage to your hard disk, especially when a hard disk already has bad sectors. Therefore, it isusually unable to recover permanently deleted files after low level formatting on Windows 7.
Windows 7 Format exFAT Not Available
exFAT is file system which was developed to resolve the problem that FAT32 does not support file larger than 4GB. You might reformat a USB flash drive or pen stick to exfat when FAT32 file system cannot meet its demand to save large size of data that is larger than 4GB. Sometimes, format a drive to exFAT is not available in Windows 7 or other WIndows becuase the OS does not contain a proper driver that can recognze exfat file system.

Works for Windows 7, Vista, XP, 2000, Windows 8
---
Resource
iCare Data Recovery Pro : Data recovery after formatting internal hdd, sd memory card, usb pen drive, etc on Windows 7
Related Articles
Other Articles