How to Repair SD Card That Has Bad Sectors
Last updated on 06/02/2017
How to repair your SD card which becomes inaccessible or shows some error message since it contains bad sectors? At the beginning, bad sector is a term that is usually used for computer's hard drive. Simply say, bad sectors usually refers to the sectors on computer's hard disk drive which are damaged and cannot be used to store data. Day after day, bad sectors are also used in other storage media like external hard drive, memory card, pen drive, flash drive, etc. The SD card usually becomes inaccessible when it contains bad sectors, so all data stored on the SD card is also not accessible. You have to extract all inaccessible files from the corrupted SD card which contains bad sectors by using free software or some other methods to repair the problem.

Symptoms of SD Card Bad Sectors
Your SD card usually becomes not accessible when it contains bad sectors, but it does not mean that your SD card has bad sectors when it is inaccessible. Usually, you may not know that your SD card has bad sectors unless you rely on some bad sectors scan software to scan your SD card. Usually, it is necessary to check if your SD card contains any bad sector when you meet following problems:
Bad sector is a common reason for those problems, but those problems might also be caused by other reasons like virus infection and more.
Common Reasons for SD Card Bad Sectors
Removing SD card out of camera or smartphone without turning off the device
Ejecting SD card from PC unsafely
Disconnecting SD card to computer during data reading, writing, transferring process
Cheap SD card has low quality
How to Recover Data from SD Card That Has Bad Sectors?
An SD card becomes inaccessible when it contains bad sectors, because the data is stored on the bad sectors. In this situation, the most efficient way to get back all inaccessible data is to restore it from other backup device whether it is another storage media or online backup device. Have no backup? The final chance for SD card recovery is to rely on data recovery software.
iCare Data Recovery Free is a data recovery program that supports all types of SD memory card recovery with bad sectors. Therefore, you can free download this software and install it on Windows computer to perform inaccessible file recovery:

Step1. Launch the software and select a proper scan mode.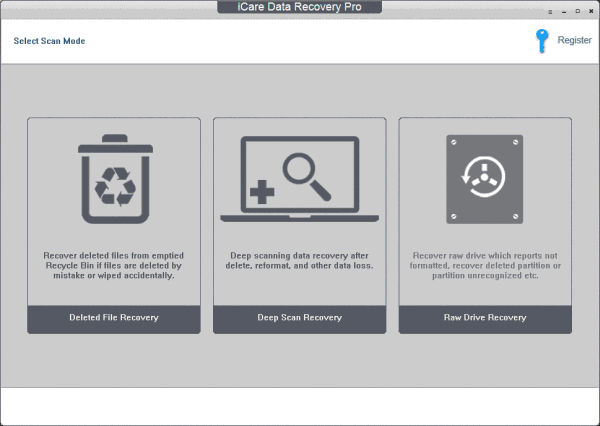 Step2. Choose the SD card and wait the software to scan it.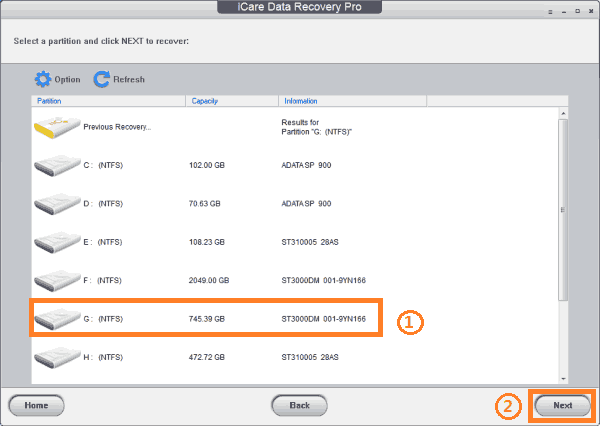 Step3. Preview some files after scanning and save all needed data.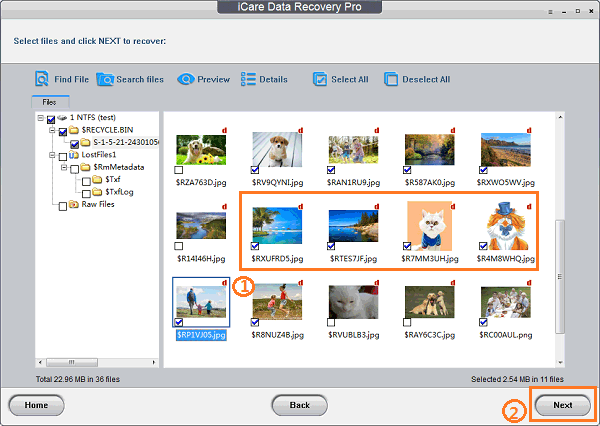 How to Repair Bad Sectors in SD Card
iCare Data Recovery is the best software to recover deleted videos from SD card when it is not accessible due to bad sectors. After data recovery, you can fix bad sectors on SD card with following methods:
1. You can insert the SD card to a Windows computer and run Windows Error-checking tool to scan for and repair bad sectors in the SD card.
2. Try to complete format the SD card which has bad sectors after connecting it to your computer. You can even use some professional tool to complete the format if you get message like Windows was unable to complete the format.
3. You can download some professional bad sector fixing tool to scan and fix all bad sectors on your SD memory card.
---
Related Articles
Hot Articles