Fix the File or Directory Is Corrupted and Unreadable Error
What is "F:\ is not accessible. The file or directory is corrupted and unreadable."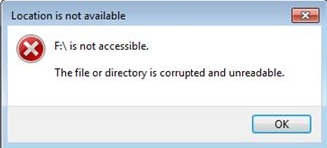 How to fix * is not accessible file directory corrupted unreadable error without losing data in Windows 10/8/7 when Windows gives error message saying: "c/d/f/h:/ is not accessible the file or directory is corrupted and unreadable, please run chkdsk utility"?
Answer: Free recover data from usb hard drive/memory card with file directory corrupted and unreadable error by using free tool iCare Data Recovery Free to recover data inside at first and then fix the error with following methods.
Video - Fix device not accessible error

Also read: 7 free usb repair tools
>>100% free data recovery before/after fixing file direcory corrupted unreadable error

Download iCare Data Recovery Pro to restore files/photos/videos from the file or directory error at first.
Recover Data from External HDD/SD/Flash Drive Saying Corrupted File or Directory
Open iCare after installing and then start scanning there to take inaccessible documents, videos, photos and files back as possible as you can.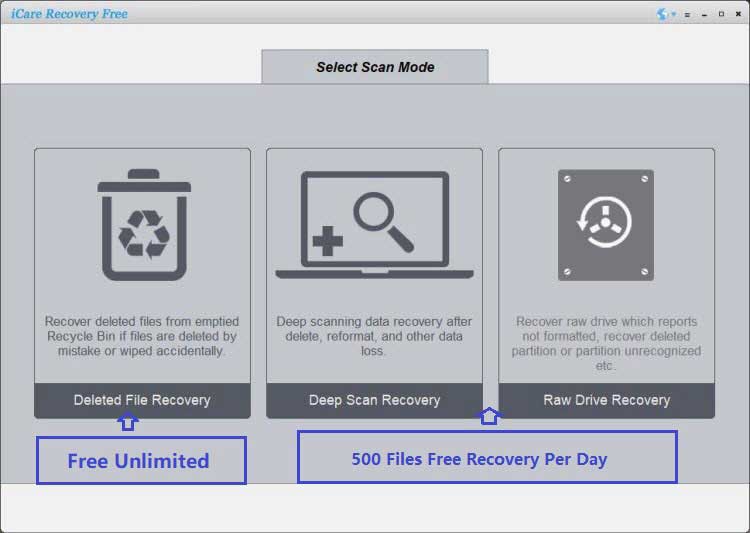 Fix The File or Directory Is Corrupted and/or Unreadable Error with 3 methods
Possible cause 1) : damaged MBR/FAT corruption/virus attack
How to run chkdsk utility from boot on Windows computers? Click Start => Run => Type in "cmd" and enter "chkdsk /f g:".
Or you may use this following access to open chkdsk shown as the following photo: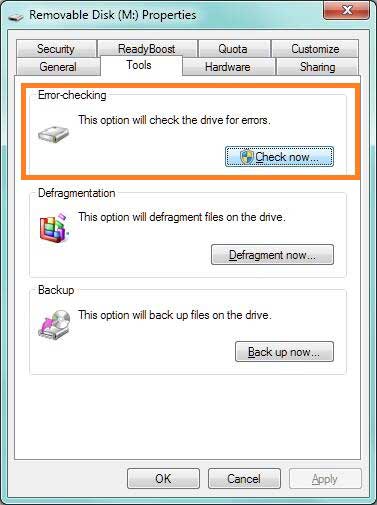 Please Note: Change the command lines correspondingly when your external drive/usb/memory card drive letter is not G.
Chkdsk also cannot delete/remove/fix file directory corrupted unreadable error issues, go read this page: Repair corrupted file or directory error without data loss
Possible cause 2): physical/logical damage
Bad sectors could be an important issue that may bring to your digital device. You may get it fixed with a freeware Partition Resizer. You may download it here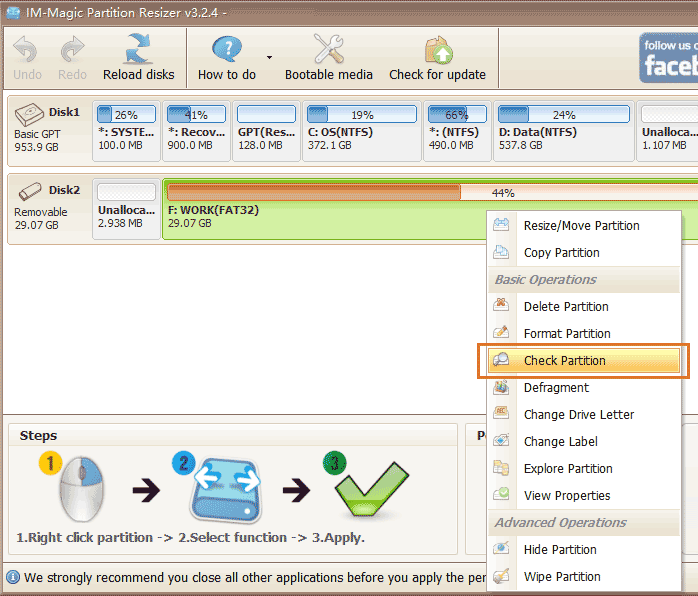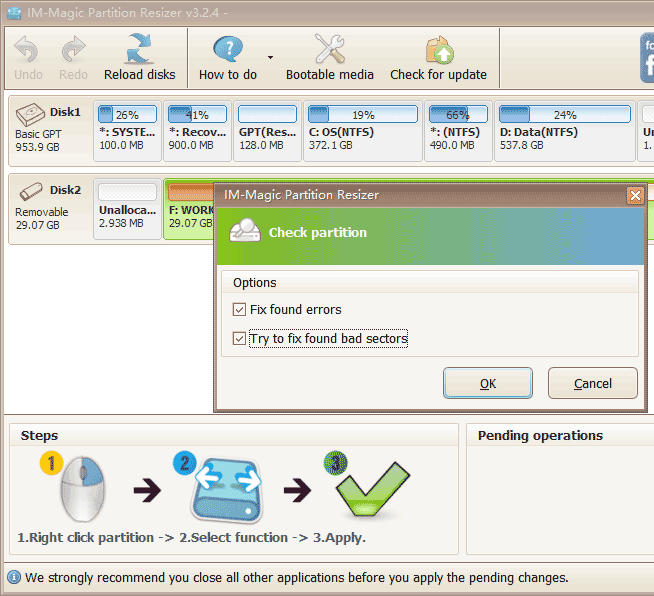 Possible causes 3): device not safely removed
When your digital device was not safely removed, then it may go wild and has such problem. And this should go from the very beginning step to recover data with freeware, and then fix the damaged file system error with the following method.
Fix the damaged device with cmd
open cmd and then type [format F:/fs:ntfs] and then enter. (F could be the drive that is damaged.)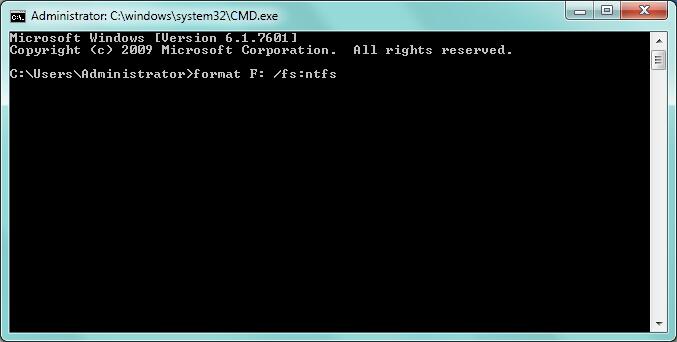 Also read: 7 free usb repair tools
Last updated on Nov 28, 2023
Related Articles
Hot Articles