Repair Drive Not Accessible Disk Structure Is Corrupted and Unreadable Error - 5 ways
Last updated on Jan 29, 2021
How to fix location is not available, *:\ is not accessible the disk structure is corrupted and unreadable error on external hard drive/usb flash drive/sd/cf memory card with error 0x80070571 disk structure corrupted unreadable issue?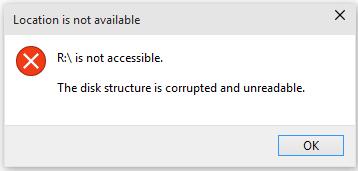 1): Quick answer: sometimes, a removal of your device and then reconnect it again to PC would solve this problem.
2) If not? Answer:iCare Data Recovery free edition is a required freeware to help restore inside data from inaccessible drive
3): and then 5 methods to fix the corrupted unreadable error on Windows PC.
Video - fix drive not accessible disk structure is corrupted and unreadable
If it reported the following error
The type of the file system is NTFS. Unable to determine volume version and state. CHKDSK aborted.
You may try the following cmd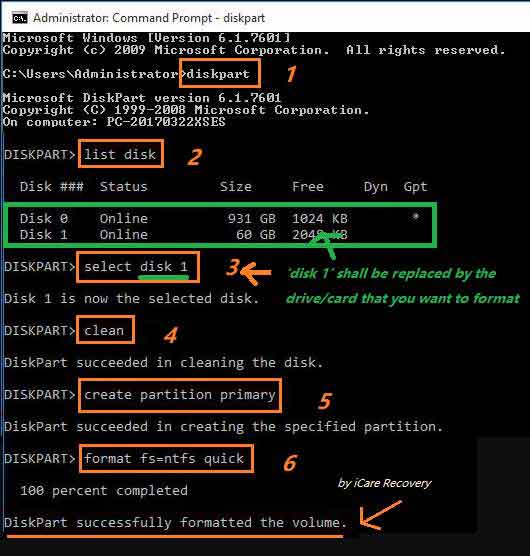 Or watch this following video
>>100% free recovery software

Download iCare Data Recovery Free to free restore data when device reporting the disk structure is corrupted and unreadable error on your Windows PC.
Part 1: Recover Data from Inaccessible Corrupted Unreadable Disk Structure
Free download and run free iCare Recovery Freeware to recover inaccessible hd/flash drive/sd memory card, choose its Advanced File Recovery mode to recover inside data.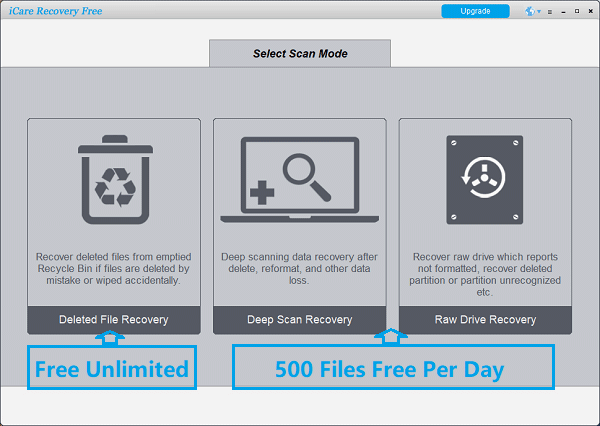 Part 2: Fix The Disk Structure Is Corrupted and Unreadable Error on External Drive/SD
If it happened on your external drive/usb stick/sd/micro sd memory card, generally, there are various of reasons behind such corrupted unreadable disk structure error problems, including incorrectly connection, rude hard drive/memory card removing, hard drive/usb/memory card problems, hard drive bad sectors, corrupt master file table and more. Hence, also try to solve the problem as bellow:
1). Reconnect inaccessible external hdd/flash drive/memory card
Try to reconnect this inaccessible usb drive/pen drive/memory card with different usb cable/adaptors or usb ports or on different computers to see whether hard drive/memory card is corrupted.
2). Run chkdsk to test and fix corrupted disk structure hard drive/memory card/usb
Open and run chkdsk to test and fix hard drive/memory card/usb with disk structure corrupted error.
[chkdsk /f /r i:] 
i should be replaced by the drive letter of your device on PC.

Or you may use this option on your PC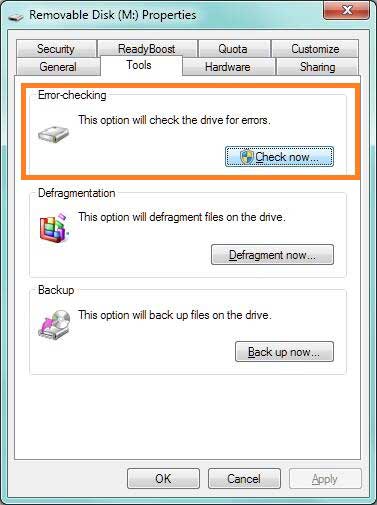 ==>If you are stuck in chkdsk raw drive errors, go visit this page: CHKDSK is not available for raw drives in Windows
3). Format external hard drive/usb to remove error (100% fix)
You may format the drive/usb or memory card in disk management with the following steps.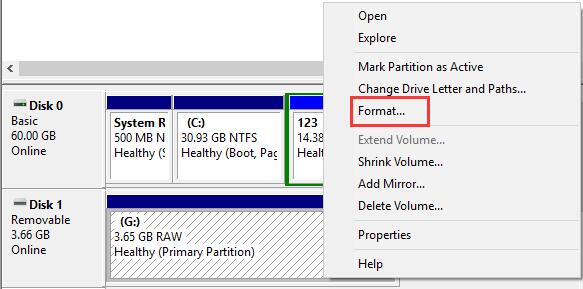 Right click 'This PC' -> Manage -> Disk Management
Right click your drive that is corrupted which has location is not available error, -> Format
Confirm the format
Or you may also format the damaged device to be fat32 or ntfs with the following command prompt by openning cmd and then type
[format F:/fs:ntfs] and then enter. (F should be replaced with the drive letter of your device)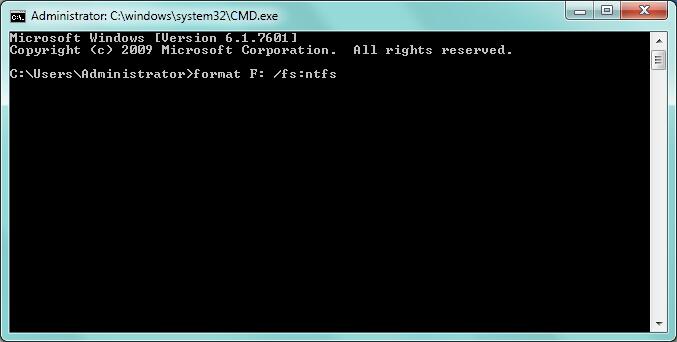 ==>more details about how to use cmd/diskpart, this page could help: format hard drive with command prompt/diskpart
4). Reinstall the hard drive.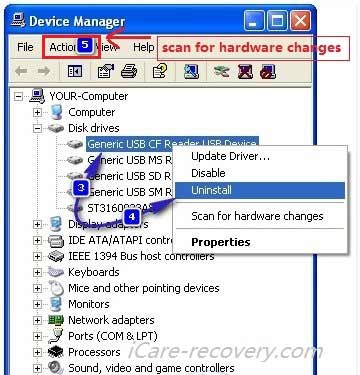 Step 1: Right click My Computer on the desktop --> select Manage --> and then choose Device Manager to open the Device Manager app.
Step 2: Expand the disk drives section. Right click the problematic disk and click "Uninstall".
Step 3: Once the drive is uninstalled. Click on "Scan Hardware Changes", the last icon under the menu bar. Wait for the uninstalled hard drive to be detected and reinstalled, and then restart your computer and see if the problem has been fixed when it boots up.
5). Ask hard disk repairing shops for helps.
Also take it to local hard disk repairing shops for helps if you do have no any progress.
==>If your hard drive is inaccessible due to corrupt mft error, also check this page: Fix corrupt master file table chkdsk aborted error without data loss
Please avoid formatting hard drive before you run a successful disk structure repair in case of deleting/wipig anything important permanently.
Download iCare Recovery Free, the freeware now to restore files from external drive at first.
Disk Structure Corrupted and Unreadable CHKDSK Not Working RAW
While trying to fix disk structure corrupted and unreadable with CHKDSK, chkdsk just is not working and reports it is not available for raw drives? Does this external drive also show raw file system/0 bytes memory in Disk Management and ask to format on your PC? Also do not panic! Firstly rescue raw file system hard drive files and format hard drive to convert raw to ntfs/fat32. And then, see whether you will receive the same corrupted disk structure error again.
---
Last updated on Sept 14, 2023
Related Articles
Hot Articles