Is It Possible to Convert/Format RAW USB HD NTFS Using TestDisk
Last updated on March 27, 2020
My hard drive has became raw, can I convert raw to ntfs using testdisk on external storage device? How to access data from raw usb hd/pen drive using TestDisk?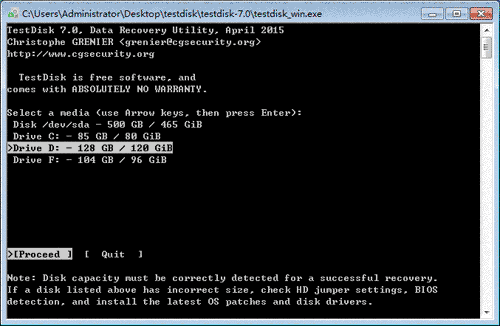 Question: Does TestDisk format raw to ntfs without data loss?
Answer: NO. TestDisk, which is designed to help users recover lost partitions and rebuilt hard disk bootable sector, cannot convert/format raw file system to ntfs on an external drive/pen drive/flash storage card.
Question: Does TestDisk retrieve data from raw hard drive/usb?
Answer:Yes. As free data recovery software, TestDisk is able to help recover lost partition data. However, because its tricky DOS-like command prompt interface, it could be really difficult for most of people to operate. Hence, in order to recover files from raw drive/flash drive or memory card, go try another free raw file system recovery tool iCare Data Recovery Pro free version which offers three effective recovery modes.
No matter whether you do have converted or reformatted raw back to ntfs using testdisk or with some disk file system converter, free restore raw hard drive files in Windows 7/8/10 with free iCare Recovery pro.
Download the 100% safe free recovery program now to free restore files, including office documents, music, images, games, audios and more data, from raw file system hard drive/micro sd memory card.
How to Convert/Format RAW to NTFS on a HDD/USB without Data Loss in Windows 7/8/10
storage device is detected as raw file system and keeps asking to format before any access? Want to convert raw file system to ntfs without data loss in Windows XP/7/8/10 computers? Is it possible to convert raw to ntfs file system using testdisk? OK! TestDisk is not able to help you repair raw drive storage card to ntfs without data loss troubles. However, there is another simple alternative raw drive data recovery tool, iCare Data Recovery Pro free, can help retrieve photos and files from raw format hard drive/memory card before any raw to ntfs converting on your PC.
Also go try iCare Data Recovery Pro free edition here:

The Deep Scan Recovery mode can help you scan and get much original raw drive/storage card files back: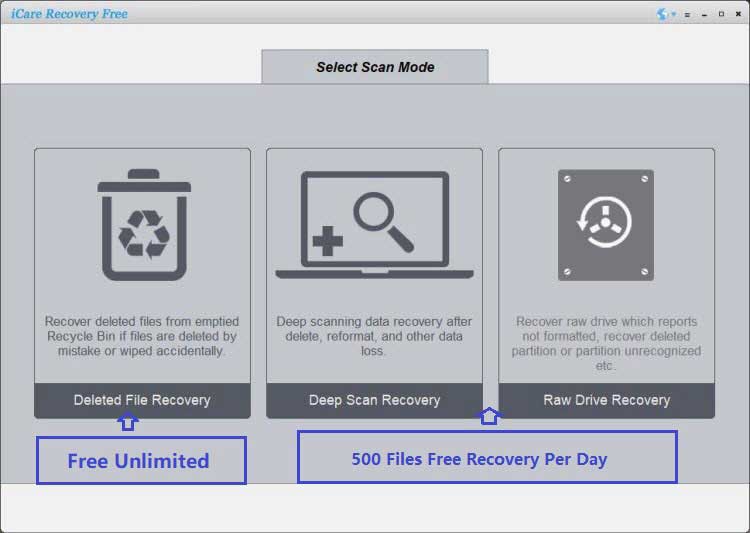 ==>Of course, you can also convert/format raw to fat32 with the help of such free iCare data recovery software.
Convert/Repair/Fix USB/SD CardRAW to NTFS TestDisk
As data recovery utility, TestDisk is not able to help convert memory card file system. However, you can still free download and apply other raw to ntfs converter software to take chances.
==>If necessary, also go convert raw to ntfs bycommand prompt
==>If necessary, also go free download hard disk formatting tools to have a good try.
TestDisk V.S. PhotoRec
TestDisk and PhotoRec are both free and open-source data recovery utilities. And TestDisk is developed to help users recover lost partition and also make non-bootable disk bootable again. It is better in partition recovery. However, PhotoRec is designed to help people recover lost/deleted photos, documents, videos, audios and the like files from computer hard drive. So, they are also different. 
However, no matter how different they are, they are both equipped with the similar common line interface and very tricky for computer users to use and operate, especially when you do know not much about computer technologies.
Hence, if you do urgently need raw drive memory card file recovery, go download and run iCare Data Recovery Pro with an easy-to-use interface.
---
Last updated on Nov 28, 2023
Related Articles
Hot Articles