SanDisk SD Card Repair Tool
Last updated on 06/02/2017
"My 16GB SanDisk micro SD card stopped being recognized due to power outage. My PC stopped working and shut down when I was copying some data from my SanDisk microSD card. After rebooting PC, micro SD card is unrecognized by PC. How can I fix the problem without losing data on the micro SD card?"
"16GB SanDisk SD card is not readable because when I attempted to open the card, it says SD card is not formatted. Windows also says SD card needs to be formatted when I connect the card to my computer. Can I fix unformatted error on corrupted SD card without formatting?""
"My cell phone asks me to insert a memory card when I want to view pictures on my SD card, but the fact is that SD card is inserted properly in the phone. I still have some important pictures on the SD card, so I want a method to fix the problem and recover deleted pictures from SD card.""
Data Recovery from SanDisk SD When Showing Error
When you are unable to access SanDisk SD card 16GB due to SD card error, you should recover files firstly. iCare Data Recovery Pro can rstore files from SanDisk SD memory card. Usually, you can recover photos, videos, music and almost all kinds of files from any brand of SD card in addition to SanDisk. Now, you can follow the steps below to get back files off SanDisk SD card that has errors:

Step1. Run the software and choose a recovery module.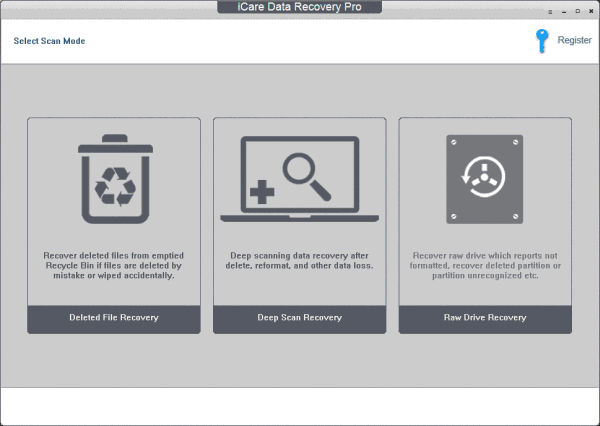 Step2. Select the SD card to scan.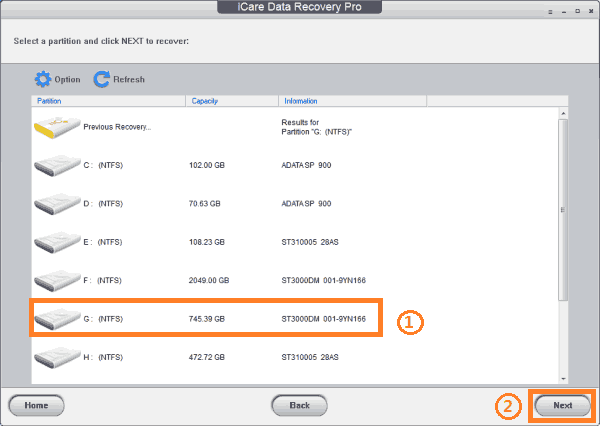 Step3.  Preview the found pictures and recover all files you need.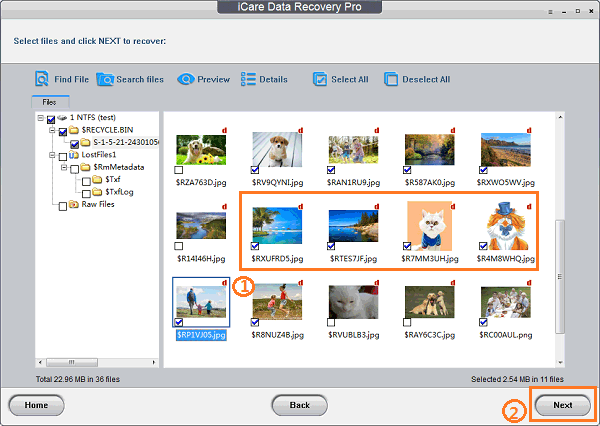 What Should You Pay Attention When SD Card Has Error?
First of all, you should stop using your SD card when it reports any kind of error because any operation might put original data in danger. No matter what error message you receive on your SD card, you had better not format the card because formatting will erase everything on the card. If you mistakenly format SD card, you should remember not to write any data on the card because new added data might overwrite the original data. If the original data is overwritten, it will be not readable. What is more, you should put your SD card in safe place to avoid any possible physical damage.
Symptoms of SD Card Error & How to Fix

SD card reports disk drive is not formatted?
SD card can't be detected by PC or digital camera
SD card is not initialized
More other error messages
To fix SD card error, you can format the card after data recovery. And you can also connect the card to your computer and use Windows built-in Error-checking tool to check if it contains bad sectors.

---
Related Articles
Hot Articles