How to Format Write Protected SD Card
Background
How to remove write protection from memory card when format tools like HP USB Format Tool failed to get it formatted and reported error 'Device media is write-protected.'?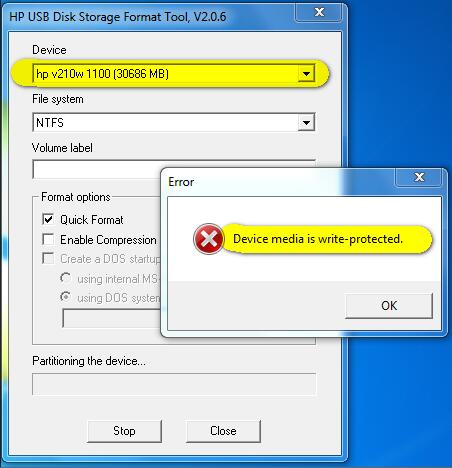 Format Tool failed to format write protected media
When a memory card is enabled with write protection, it won't allow you to do any formatting to the memory card and also other changes no matter deleting photos nor taking new photos on the memory card that you used on your Android mobile or cameras. Then it became a high necessarity of disabling the sd card write protection.
The question: How to format a write protected sd/micro sd card?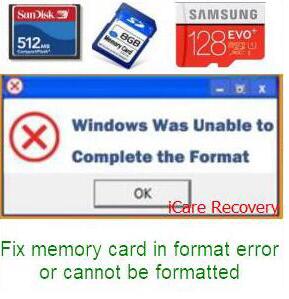 Windows cannot format sd card
Video - How to Remove SD Card Write Protection
Also read: 10 ways to disable write protection on sd/usb
How to format write protected sd card using cmd
Here are the steps to get write protected memory card formatted using cmd diskpart when diskpart is made by Microsoft and it provides many useful functions to mange disk storage or change storage device in Windows.
Preparations: Open cmd in your computer, type diskpart in cmd to get it launched.
Type 'list disk'
Type 'select disk *' and here in the example, disk 1 is our device that we want to remove write protection
Type 'attributes disk clear readonly' to remove the write protection on your sd card if it was selected in the step 2 as target media to get changed.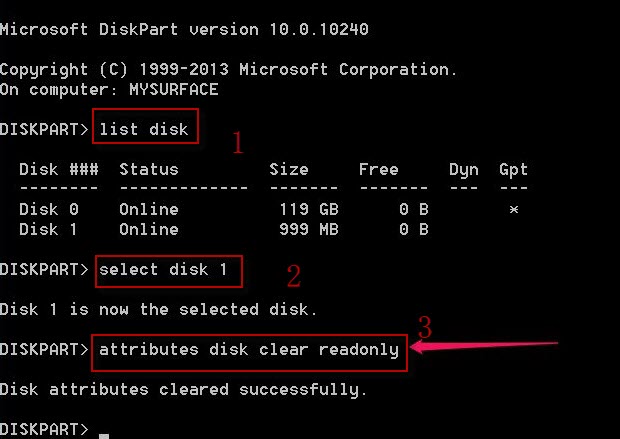 Part 1 - Remove memory card read only write protection
Next move is to format sd card in cmd by the following steps
format fs=fat32 quick
Type 'list volume'
Type 'select volume *' (You need to select the one that represents your memory card)
Type 'format fs=fat32 quick'
Type 'exit'
Note: if you want to format your sd card exfat, you may type 'format fs=exfat quick' in the above step3.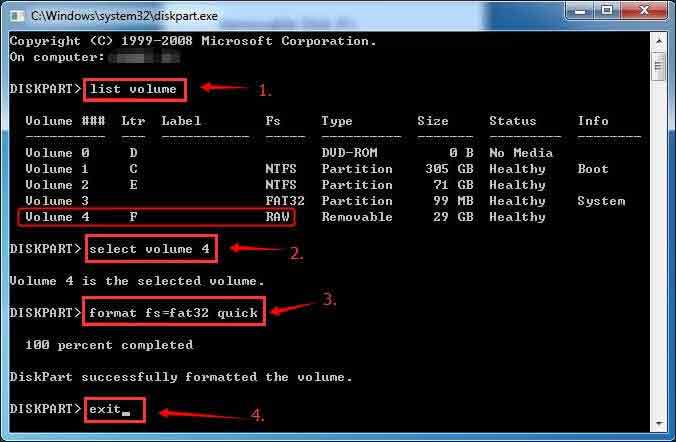 Part 2 - Format write protected memory card fat32 using cmd
Memory Card Is Write Protected Cannot Format
When memory card is write protected or locked, it cannot be changed unless you turned off its write protection switch on the memory card.
You may disable its write protection by the following button.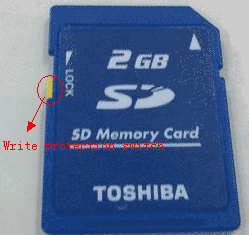 Disable sd card write protection
And then connect your memory card to a computer, delete it in disk management.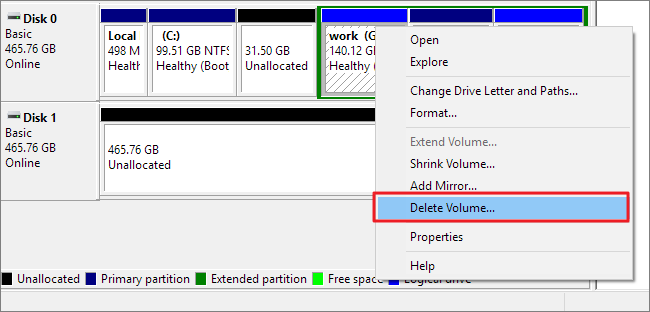 Delete drive in disk management
And then create new volume for the sd card.
Write protected sd card format software download
Note: The write protection format software are also based on the conditions that you have turned off the write protection button on the memory card, and you have removed the write protection using cmd. These two parts are mentioned in the previous content of this article.
Four Best SD Card Write Protection Format/Removal Software Download for Windows 10
There are many sd card formatters and not all of them can be applied for write protected sd/micro sd card formatting and here we will introduce top 4 sd card write protection formatters to you.
#1 - HP USB Disk Format Tool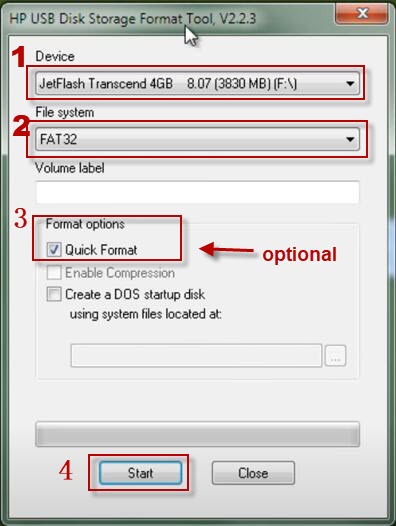 USB Format Tool
Download url and tutorial of HP USB Format Tool
Note: you need to disable the write protection on your sd card via its write protection button before you use USB Format Tool, or it would pop up a message 'Device media is write protected'
Must-Read: If this format tool still cannot get your sd card formatted after you have turned off the write protection switch, please make sure there is no file on your memory card that is labled as read-only since any file with read-only property would also lead to a format failure.
At this time, what else can we do?
Connect your sd card to a computer with a computer sd card slot when most laptop may provide such a memory card slot on the computer and see whether this could get sd card write protected error fixed.
Some other format tools you may try for formatting the write protected micro sd/sdhc/sdxc.
#2 - Partition Resizer Free by IM-Magic Inc
#3 - Easeus Partition Master Free
#4 - MiniTool Partition Wizard Free
Write Protected SD Card Format Software Mac
Is there any write protection format software on mac that could help you out of the memory card write protected cannot format error?
As far as we know that Disk Utility in Mac may help for a memory card formatting and it is provided as free tool in MAC.
The format function in Disk Utility is called 'Erase' that equals formatting for memory card.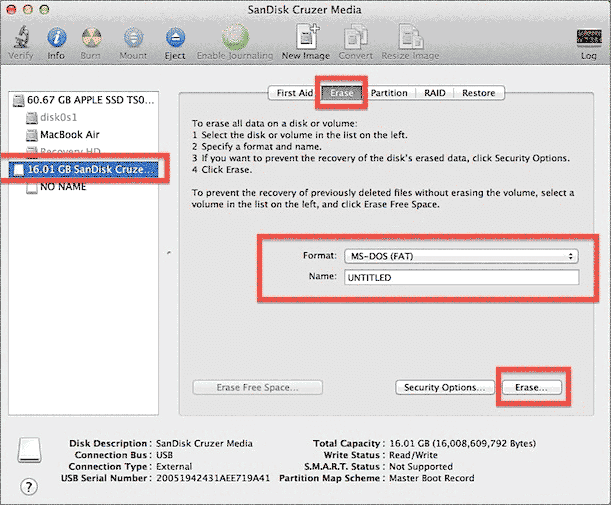 Open Disk Utility to format sd card
Recommend: 7 tools to format sd/usb on mac
Verdict
There are many factors that may get involved in this memory card write protection problem, for example, the write protection switch, computer OS Windows editions compatible issue with your memory card, card reader, physical damages on your sd card...
We would advise you try as many ways as possible to determine what may caused this sd/micro sd write protection error and sometimes when your sd card is with physical damage, no tool can get it fixed.
Other FAQS
??? Is there write protected format/removal software online
So far as we know, there are no online format tools for a write protected sd card when you want to format the sd card.
??? How to remove sd card write protection
Remove the write protection on sd card by turning off its protection switch and then format it with format tools.
??? Why the memory card cannot be formatted deleted or transferred
The memory card may have been changed by a incompatible computer or camera/phone, we would recommend you try some other devices to see whether it can be changed.
Last updated on 4/9/2020
---
Related Articles