RAW XD Card Recovery when it shows RAW File System or has not formatted error
Last updated on Sept 14, 2023
How to recover data from memory card without formatting it from RAW to FAT32 when it shows not formatted error? This page guides you to recover data from raw xd card without formatting.
What is a "RAW" drive
CHKDSK error message - The type of the filesystem is RAW on XD card?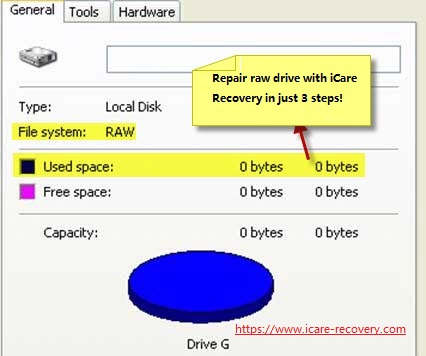 xd card shows raw file system

Quick fix -> Free to fix raw memory card format error
If your XD memory card is damaged or corrupted, it may display files as "RAW" instead of "FAT32" or "NTFS". That means your files are damaged in either the New Technology File System (NTFS) or the File Allocation Table (FAT) file system.
If your XD card has developed a RAW drive, the Windows will show file names with nonsensical or strange characters. In addition, Windows will pop-up some messages such as
"sectors not found" or "the external disk space reads 0 bytes",
or "you cannot access your files or data"
or "Invalid media type reading drive. Abort, Retry, Fail" and so on.
All these warnings indicate that your memory card xd got a RAW error.
Video - Fix RAW XD Card

Also read -> how to format raw memory card fat32
iCare Data Recovery Pro (recommended)
iCare Data Recovery Pro is a completely 1GB data recovery freeware. It can help rescue data before converting XD card RAW to NTFE and FAT32. This application can recover photos, video, audio and even document from raw drive, raw partition, or drive space shows 0 byte. It is full compatible with Windows XP/Vista/7/8.1/10.
Try repairing the XD card RAW problem by using the free recovery software iCare Data Recovery.
How to Recover XD Card Files from RAW
Before the recovery, download a copy of the free software. Install in on your PC or laptop.

Step One: Plug your XD card into your computer. You can either insert it into the slot of card reader or use an adapter. Then boot the software to start the recovery.
Step Two: Select "Deep Scan Recovery" or 'RAW Recovery' which can recover files when drive has a RAW error. With RAW searching technology, it can scan your files sector-by-sector to make sure that all the lost files can be restored.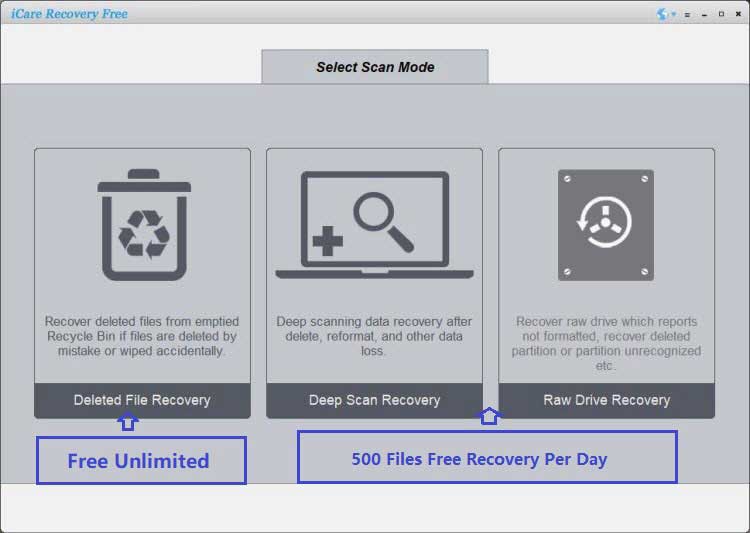 Step Three: Click the RAW XD card.
Step Four: Then the scanning device starts working.
Step Five: Click "Show Files" to preview the lost files and choose the first partition.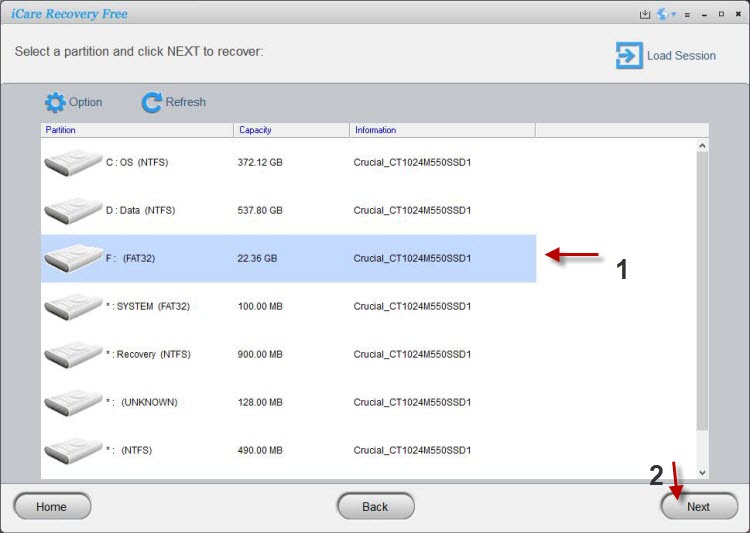 Step Six: Choose the files you intend to save. Press the button "Recover" to finish the process.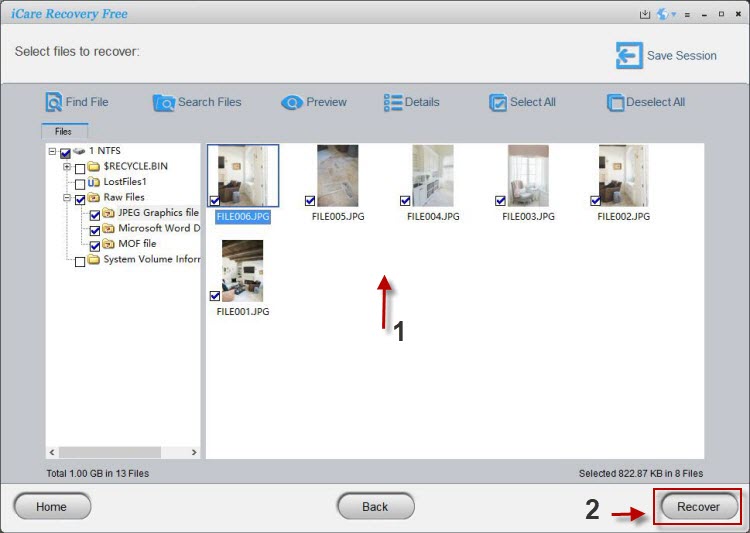 For RAW drive fix on the XD card, you can format the XD picture card on your computer or by inserting it to your digital camera.
==>> If XD card cannot be formatted on any device, please go to this article - Windows cannot format error solution>>

Tips & Warnings
Do not pull out your XD card when the camera or other device is on
When your XD card has a RAW error, do not put new data on your card, which will overwrite the lost files and decrease the chance of completely recovery.
How to change raw xd card to ntfs or fat32?
Follow this guide to format raw xd to ntfs/fat32/exfat as you wish.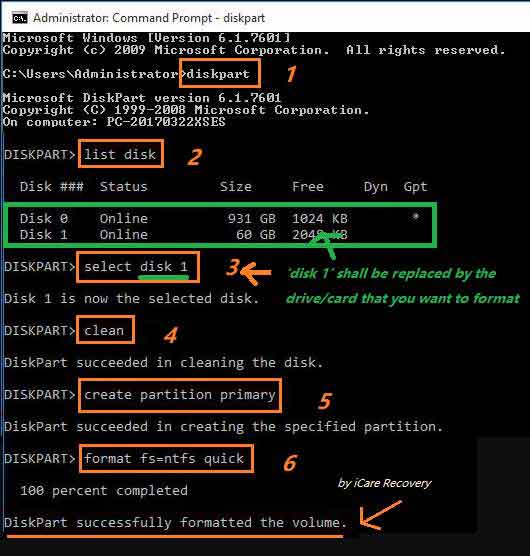 diskpart to format raw xd to ntfs
Also read: free xd card recovery
Related Articles