Best xD card Data Recovery Software
The commonly known XD card, is short for XD Picture Card. It's a type of memory card specifically designed to store digital photos. It has become world famous by its small shape, portability and good performance. XD Card has large storage capacity along with excellent compatibility to suit with various kinds of card readers to be connected with personal computer. As a result, XD Picture cards are widely used in digital cameras. If it's true for your device, all your photos are naturally kept on XD card.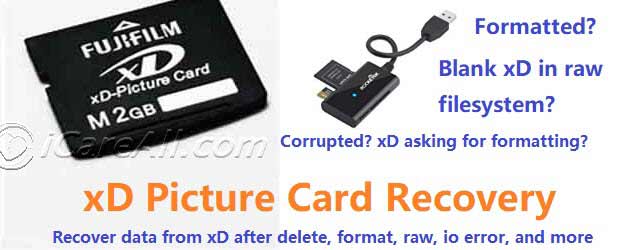 Free Memory Card Recovery

Download iCare Data Recovery Pro Free to recover files from mobile phone camera memory card including photos, videos, music...
What if someone accidentally formatted the xd card? It may be easy to happen if your friends or relatives are using your camera, because they are not familiar with it. Pressing the wrong button can result in a total wipe-out. Good news is that there are a lot of data recovery software for recovering photos from XD picture cards. iCare Data Recovery Pro is one of the most useful tools and yet it is free of charge for recovering 1gb data in xd card.
Video - Free memory card recovery
iCare Data Recovery: xd picture card recovery from deletion, reformat by mistakes or raw file system, not formatted card errors, corrupted xd...
Tutorial with Screenshots to guide you the xd card recovery
Step 1 - Connect the XD card to your computer via a card reader. Download and install iCare Data Recovery Edition. Open the program.Select Deep Scan Recovery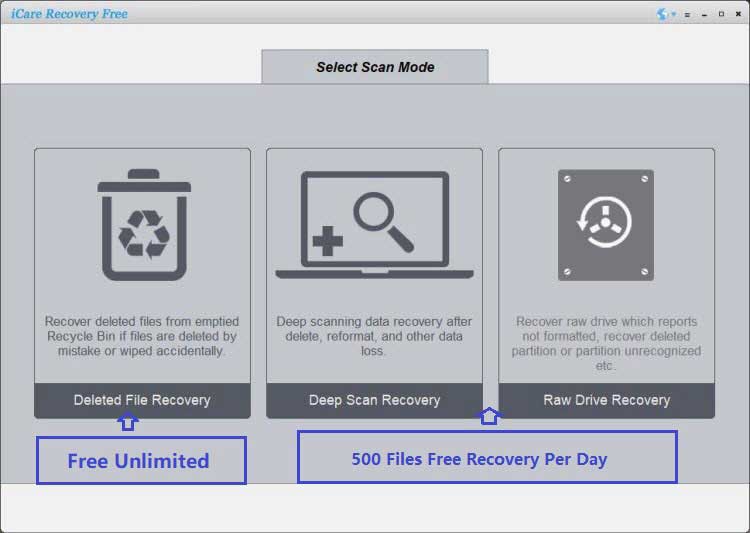 Step 2. Click "Start" and you see the drive list. Select the drive that represents the XD memory card and click on "Start Scan".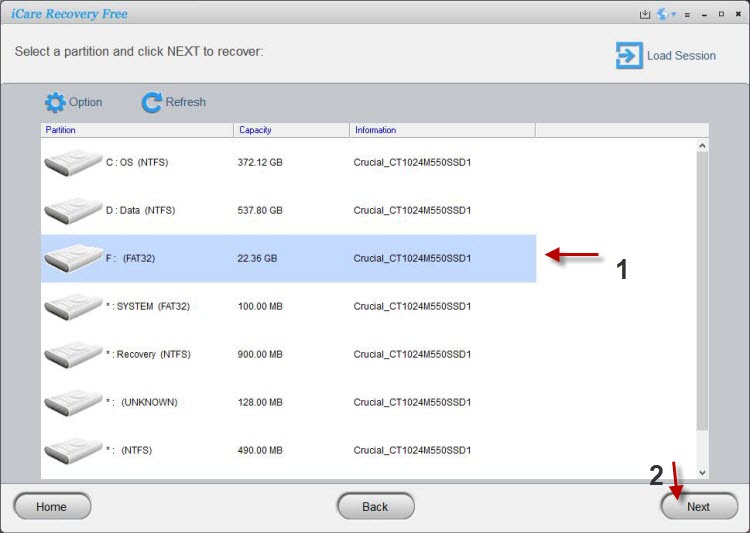 Step 3. The scan may take a few minutes. After it's finished, you see many photos found and listed. They are to be previewed in the software panel. You can recover them by checking the boxes on the left and click the "Recover" button.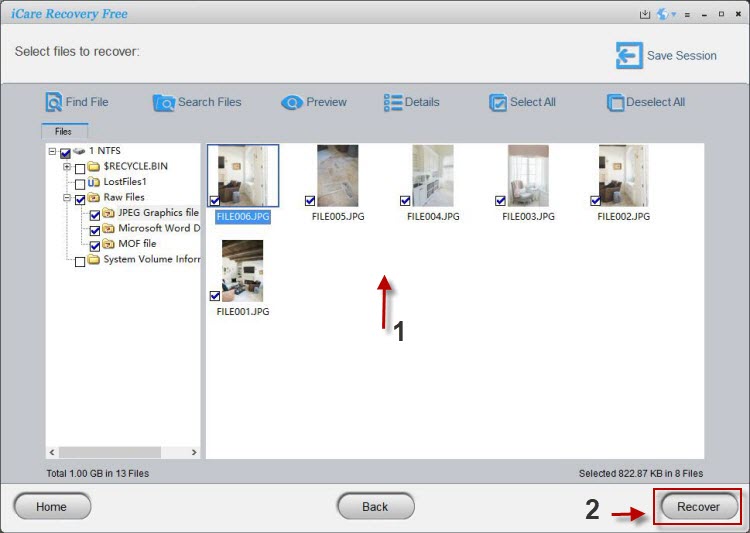 Note: this xd card recovery tool works for various xd picture card brands:
Fujifilm, Olympus xd card, E-tech, Adapter, Sandisk, PNY, Fuji, Sagem, etc.
Deep Scan Recovery
The software has Deep Scan Recovery option for you to deep scan XD card or other media to search lost files.
XD Picture Card Photo/Video Recovery
What else can iCare Data Recovery Pro perform:
Recover pictures deleted from Olympus or Fujifilm digital camera XD card.
Recover files from RAW pen drive, external hard drive, usb flash drive, etc.
Recover images of not only common types like jpg, png, tiff, bmp but camera raw types such as Canon CR2 (.cr2/.crw), Nikon NEF (.nef), Fuji RAF (.raf), etc.
Recover pictures lost due to many reasons including accidental deletion, format, virus attack, hardware corruption, program exceptions, etc.
Of course, it works for other kinds of memory card like SD card, TF card, too.
XD Picture Card is a flash memory card format, mainly used in older digital cameras. XD stands for Extreme Digital. XD cards are available in capacities of 16 MiB up to 2 GiB. Toshiba Corporation and Samsung Electronics manufacture the cards for Olympus and Fujifilm.
Tips:
Before you start, I have to remind you of the mechanism of deletion. When files are deleted, the data is not lost immediately. It's the file system that marked the space as free so new files can be written on the space and overwrite the remaining data. Therefore you should not create new files on the XD card, i.e. don't take more photos unless and until you recovered your photos successfully.

Also read: free memory card data recovery
Last updated on Sept 14, 2023
Related Articles