Camera RAW Photos Recovery : recover deleted raw images off memory card

iCare Data Recovery : RAW recovery software for photos
Besides RAW format photo recovery, this software can also restore other formats of images like JPEG, jpg, psd, png and all other formats.
Images directly generated in camera while taking photos are called camera RAW images. Examples are Canon CR2/CRW, Nikon NEF, Olympus ORF, Fuji RAF, Pentax PEF. Camera RAW Photo Recovery is a professional data recovery tool for camera RAW images. Additionally, it can also recover general photos such as JPG, PNG, GIF, TIFF photos. If you are looking for a method to get back lost photos, Camera RAW Photo Recovery is the right option for you. Why not take a few minutes to download it and try out?

How to Recover Camera RAW Photos
This is a simple guide on the use of Camera RAW Photo Recovery. First download it from the link in this article, and install it correctly.
Step 1: Connect your digital camera to your PC, or take out its memory card and attach it to your PC with a card reader, if the photos are kept on the memory card. Open the program and select the drive that represents your camera or memory card.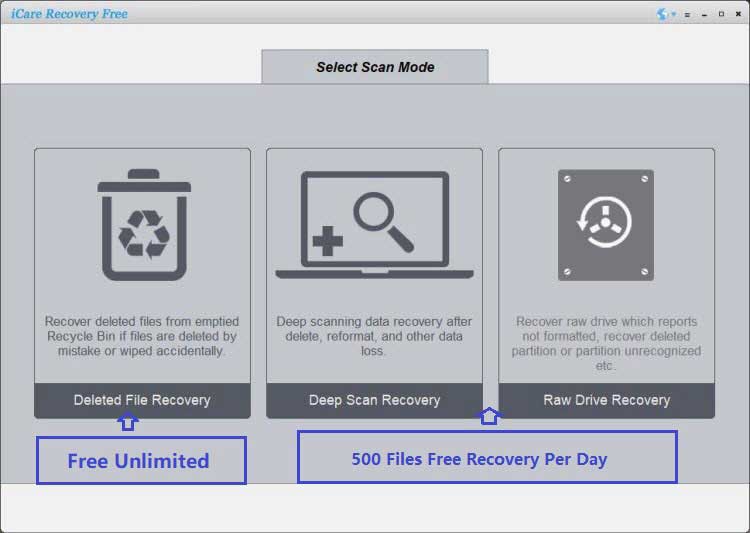 Step 2: Select the type of lost files. You and recover all types of file of course. Go to next step.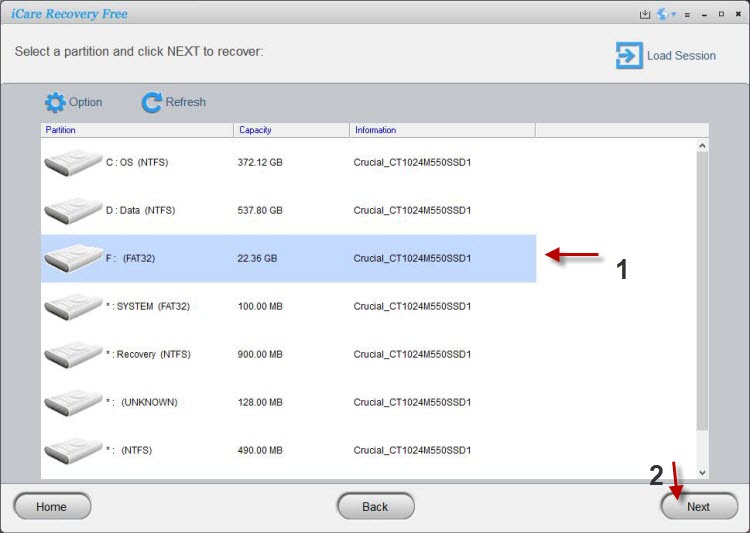 Step 3: Now the program start scanning for lost files. They will soon be found and displayed for your preview. To recover them, simply select them and click "Recover" button.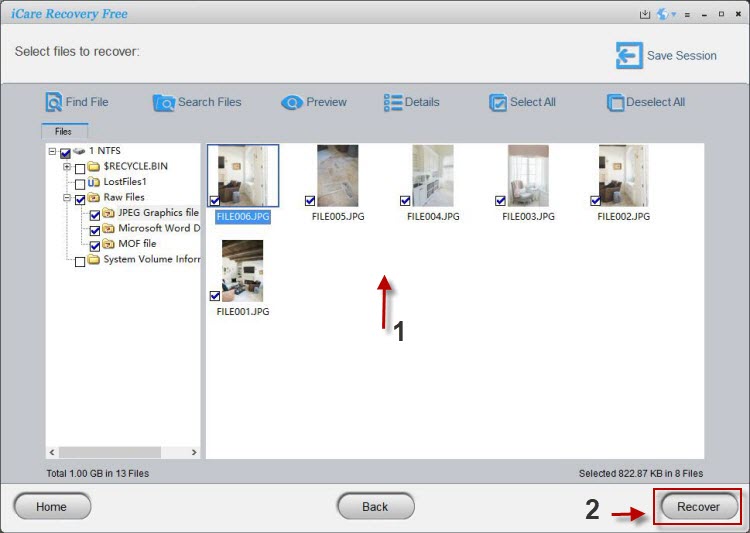 Sometimes, you will be unable to read any file on the memory card because digital camera cannot detect the card normally. In this situation, you should make it clear whether the card is physically damaged. iCare Data Recovery software enables you to recover files off inaccessible memory card as long as it is not physically damaged.
Knowledge on Camera Image Formats:
Camera raw image files contain minimally processed data. RAW files are not yet processed thus can not be printed or edited with a bitmap graphics editor. A raw converter later makes necessary adjustments and converts raw photos into general image formats such as TIFF and JPG for storage, printing, editing, etc. Camera raw file formats are proprietary. Cameras typically come with proprietary software from the manufacturers for raw conversion. However, many graphics processing programs and plugins are able to process or convert raw photos, because they have licensed the technology from the camera manufacturers. Both Adobe Photoshop and Picasa have extensive support of RAW images.
RAW Photo Recovery
As we know, RAW format of photos is taken by cameras. What else about RAW? It is file system raw that would come up to you when your disk or memory card format changes from NTFS or FAT to RAW when boot sector has corrupted.
Recovering photos from memory card when accidentally reformatted, or delete photos by mistake can be done with this freeware.
Besides recovering photos from sd card, photo recovery from cf card, xd card, pen drive, flash drive, this freeware can also recover photos from hard disk drive, external hard disk drive.
Features:
Perform photo recovery in a read-only manner without adding or altering anything on your camera memory card.
Allows you to preview found photos before performing photo recovery. So you can recover part or all of them at your free will.
Recover lost CR2 (.cr2) or CRW (.crw) RAW photos taken with Canon (EOS, Powershot, IXUS etc) cameras.
Recover lost NEF (.nef) RAW photos taken with Nikon digital camera like Nikon Coolpix.
Recover ORF (.orf) RAW photos from Olympus devices such as Olympus camera, Olympus camcorder etc.
Recover lost RAF (.raf) raw photos taken with FUJIFILM Finepix cameras.
Recover missing PEF (.pef) RAW photos taken with Pentax digital cameras.
---
Last updated on Nov 28, 2023
Related Articles