AVI file recovery software with Deep Scan Recovery
iCare Data Recovery: data recovery software that could bring lost .avi files back to you after format or deletion or lost due to virus etc.
Recover deleted .avi files
how do I recover my deleted AVI movie off sd card or TF card that I deleted by accident
How to recover deleted movie files .avi that is around 500MB large
Hello, anyone tell me freeware that can help me in recovering deleted AVI files or wma files?
Download this data recovery software that could help you recover deleted photos movies off memory card like sd card, tf card, cf card, pen drive, camera, hard disk drive etc.

Tutorial for Formatted AVI Recovery
Step 1 - Select Deep Scan Recovery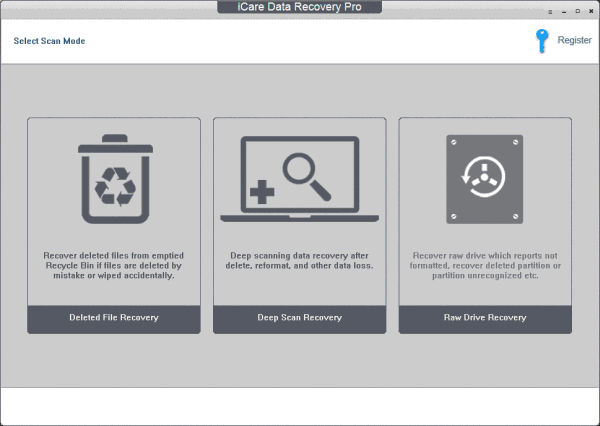 Step 2 - Click the drive you formatted before to scan it.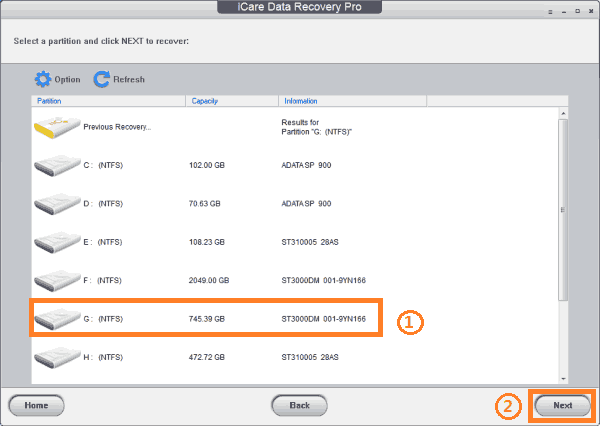 Step 3 - Restore the AVI files and save them to another destination instead of the formatted drive.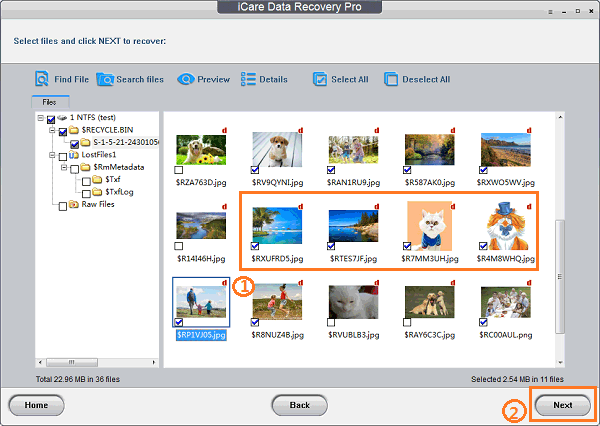 AVI file format recovery software
To make it short, AVI is a kind of video file which bears .avi extension. Many movies on the Internet are in avi format. They are to be downloaded and viewed on mobile phone. This article discusses the measure you should take, when you lose the avi files. Many people keep movies or short video clips on their cell phones. What shall they do if the files get lost? Free avi file recovery software would be your best choice.
Here we have free AVI recovery software that can come to rescue. iCare Data Recovery is fully capable of recovering your AVI movies no matter how they got lost. If you lost files on the computer, just download and install the program – don't install it on the target partition, on which you lost data, we'll discuss the reasons in detail below – do a scan on the target partition and recover your lost files. If you lost AVI movies on your phone memory in mass storage memory card, you've got to take out the memory card and connect it to the computer at first. As long as the memory card is recognized, you can go on using free AVI recovery software. It is available for quick format recovery and full format recovery.
Generally file loss is due to logical or physical reasons. Logical errors include human mistaken deletion, format, software corruption, virus attack, etc, and physical errors include hardware damage, such as memory card getting burned, water damaged, etc. Whatever reason it may be, as long as the card can be recognized by the computer, you can use iCare Data Recovery to recover the lost files. But generally physically damaged cards are not recognized.
We feel obliged to inform you of the inner mechanism of deletion. When you delete a file, the data is not erased immediately. The file system marks the space as free so new files can occupy the space and overwrite the data. Therefore, you should perform data recovery as soon as possible, because once the files are overwritten, you can not recover them. Don't create new files after you discovered the data loss.
Of course iCare Data Recovery is not limited to AVI files. All types of files, including images, audios and videos can be recovered. It's full-fledged indeed.
More about Format Recovery
Format recovery, as we know this could happen to us when your memory card or digital device cannot be detected and it would ask you to format it. Memory card is not showing? format sd card by accident and lose images? if your AVI file stores on your external devices like sd card, when connecting it to your PC, it owuld be formatted by accident. However formatted files avi can be restored if you did not take new files on the sd card.
More on AVI File Recovery
Most AVI files we come across are movies. Their sizes are large. We download and keep them in memory card in the phone, or in usb sticks. Frequent move and creation of such big files on memory card or any flash drive is not good for the service life of the drive. To protect the memory card and files we recommend you to keep these kinds of files on the computer. Only keep the ones you are in use on the memory card. And never download from Internet any file directly onto the memory card, instead, you should download files to hard disks and later transfer them to the card.

---
Related Articles