Free Pen Drive Data Recovery - Recovering deleted files off pen stick
iCare Data Recovery Free: recover deleted or lost files off pen drive when files has been deleted by accident, pressed format by mistake, has not formatted error, cannot be detected by PC, has raw pen drive, attacked by virus and lost files...
If you ever run into following cases, then iCare Data Recovery would be a pen drive saver for you to rescue data from pen stick.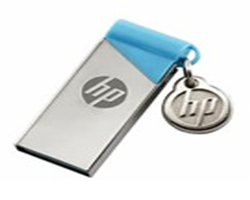 Is it possible to format pen drive without losing data?
Pen drive data recovery software download
Pen stick not detected/recognized by PC
RAW filesystem on pen stick
Deleted files from pen drive by mistake
Pen stick is read-only
Download free iCare Data Recovery to keep you out of data loss sorrows.
Note: Please do not use the pen drive before data restored to PC successfully, or some of the lost data would be corrupted or damaged.

>>Quick Solution for Pen Drive Data Recovery
Download iCare Data Recovery to recover data from different kinds of pen drive after deleting, formatting, or when pen drive shows not formatted error, RAW error, etc.
Why iCare Data Recovery
Here is one feedback from real user of iCare Data Recovery

More feedback from real users...
Three steps for recovering deleted files off pen drive
Step 1 - Download and install iCare Data Recovery, connect your usb pen drive to PC and run iCare.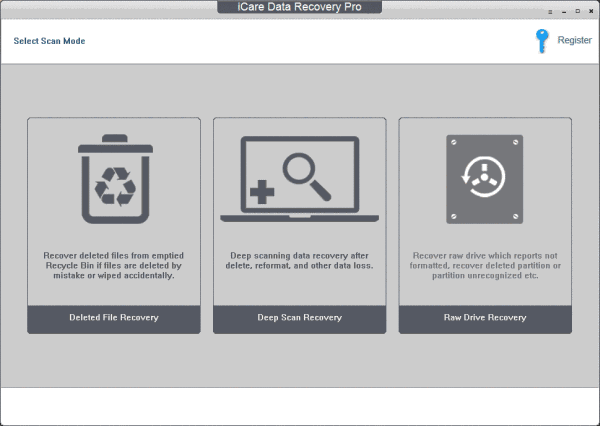 Step 2 - Wait for scanning files from pen thumb drive.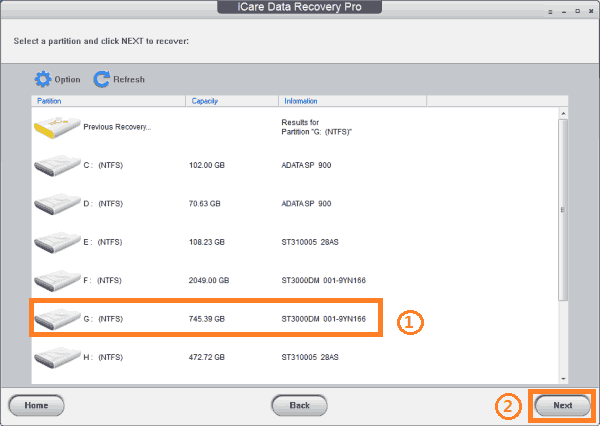 Setp 3 - Preview lost files/photos and save data to your computer hard disk.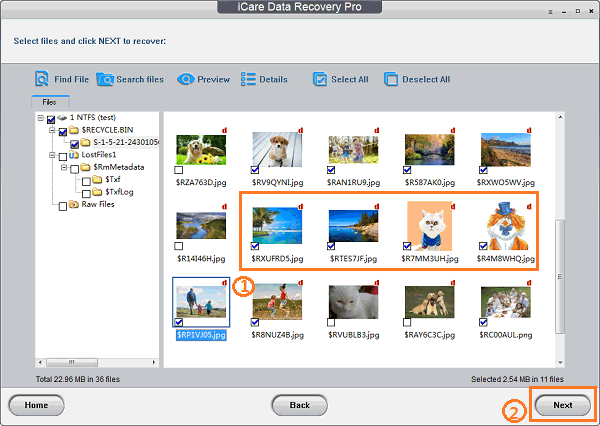 Free Pen drive Recovery
Data recovery software is capable of recovering lost files from storage media. We are introducing you to a special, free, and full-featured data recovery software -- iCare Data Recovery. It will become your best friend. It gives you valuable assistance when you lose your important files. No matter the files are deleted, formatted by mistake, or hidden by virus, iCare Data Recovery can easily recover them. There are other scenarios, too, for example, partition loss, in which files on the whole partition becomes inaccessible, data transfer interruption, in which the data being transferred gets incomplete or lost, and drive inaccessible error, in which it shows a message like "the drive/card is not formatted, do you want to format it now?". There are many other reasons also, sometimes your files just get lost for no reason.
But you should know the mechanism of data loss, after knowing which you should know why the lost files can be restored, you will also know what kinds of lost data cannot be recovered by data recovery software.
Whether you delete a file, or format the disk, the data remains unchanged upon the deletion / format. The file system marks the space as free, and new files will occupy the space and overwrite the data. This holds true for many other data loss situations such as "drive not format error", "data transfer interruption data loss", virus attack. As long as your card is recognized by the operating system on the computer, you can use iCare Data Recovery to do a scan to see if the files can be found. However, if your storage media is seriously damaged and could not trigger any reaction from the computer, I think you have to send it to a data recovery shop.
Download the software now to get back lost or deleted files from pen drive before writing new data to it or the pen drive gets physically damaged.
More on Pen Drive or USB Flash Drive
USB Flash drives use the USB mass storage standard, supported by modern operating systems such as Linux, Mac OS X, Windows and other Unix-like systems. USB 2.0 support enables the drive to store more data and transfer faster than CD-RW and DVD-RW drives. Pen drive, or USB flash drive is the most up-to-date portable storage device.
Pen drive is formally called USB flash drive, which is shaped like a pen. As the name implies, it's as portable as a pen. With a pen drive, you can carry your precious photos, audios and videos everywhere. However, unfortunate things happen sometimes. Once I burned the midnight oil to make a PPT for the demonstration tomorrow. I copied the PPT to flash drive. But the next day in the workplace, when I'm moving the PPT to company PC, some unexpected transfer errors happened. Then I found the PPT neither on PC nor on the USB flash drive. I was so embarrassed the day. I learnt the importance of data recovery software the hard way. If I have had data recovery software installed on company PC, I would not have worried so much.
Featured with Deep Scan Raw Recovery in iCare Data Recovery
The program iCare Data Recovery can help you unformat drive free, recover data after format, restore files when drive has not formatted error, raw file system errors, delete files by mistakes...
The data recovery software also allows you to recover files after quick format SD card in Android phone or digital camera, or deleting files from memory card, etc.
---
Related Articles