Home > Products > iCare Data Recovery Standard > Howto >Recover files when Flash drive is RAW
Recover files when Flash drive is RAW
Work Stress Free With Flash Drive RAW File Recovery by iCare Data Recovery Standard
Do you want to restore files from raw flash drive? Try iCare Data Recovery Standard. Working with flash drive RAW files can sometimes leave users with poorly encrypted images and corrupt data files.  iCare Data Recovery Standard can help in a variety of these types of scenarios.  There are quite often issues with Windows recognizing a flash drive or the files contained within.  There may be error messages stating 'RAW file not read,' or 'Disk not formatted.'

---
Retrieve raw flash disk drive files
Getting into the resolution of these road blocks can lead users in a catastrophic direction in which files and folders will be lost forever.  With iCare Data Recovery Standard, however, you don't need to worry about losing files.  Not only does the software work with multiple components of all installed hardware on Windows to guide you step-by-step in avoiding disaster; it also offers a comprehensive rescue capability to retrieve lost files due to premature formatting, network failure, loss of power, failed partitions, and much, much more.
Flash drives were made to offer users an efficient mode of transferring data.  When the drive becomes corrupt or flash drive RAW files are experiencing some type of conflict with your computer or other installed hardware, iCare Data Recovery Standard will help you sort out the details.  The software will help you identify the source of the problem, and offer you a guided solution to resolve the matter quickly without resulting in the loss of precious files, folders or photographs.
It is important to note:  Files are more easily preserved if you do not format the RAW partition before you recover files from a RAW flash drive.   If you have formatted the RAW partition, do not write future files to that particular partition.  This action could lead to all files contained within the partition to become corrupt.
All recovery attempts are most successful when they are done immediately following an error.  Continuing to add data to a drive or partition when data loss is at risk is dangerous and could make it impossible to retrieve all of your lost data.  Do not attempt to resolve the issue by downloading anything besides iCare Data Recovery Standard.  It is a trusted and reliable program that will protect your files with unmatched quality.
You have nothing to lose by trying iCare Data Recovery Standard for free.  For problems concerning flash drive RAW data, you can count on iCare to provide you with an applicable solution specific to your needs.  Experience a universal solution at your fingertips, and see why iCare is quickly becoming the most preferred retrieval software among users. 
Here is how data recovery was performed to restore files.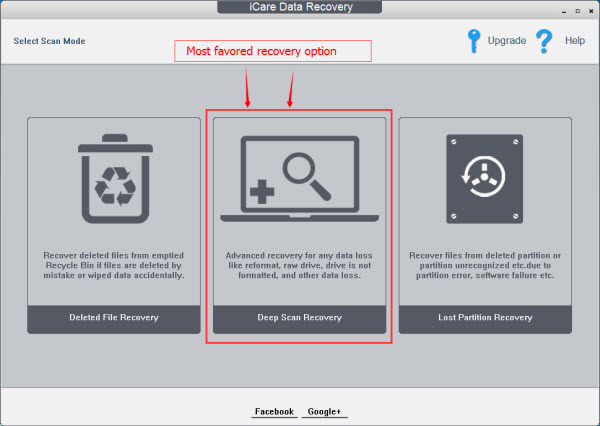 Select a possible drive that contains your files and let it build file structures for recovery.
Preview lost files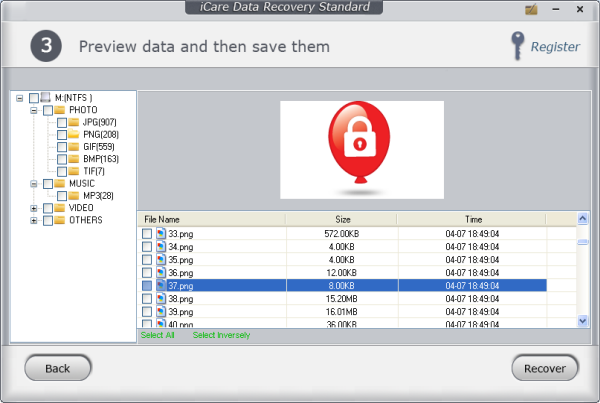 ---
Related Articles