Asus Laptop Data Recovery
Asus is a world-famous Windows computer brand. Its laptops are quite famous among computer users. Today, this article mainly introduces method to resolve data loss problem on Asus laptop in different situations rather than introducing the computer. If you need any help for Asus laptop data recovery, this article will share useful solution and tips.
Where is Recycle Bin on ASUS laptop
If files can be found in your recycle bin, then you can undelete then from your Asus computer easily.
Find the Asus pc Recycle Bin by the following route:
Step 1: Select Start > Settings > Personalization > Themes > Desktop icon settings.
Step 2: Get the check box for Recycle Bin selected, then select OK.
Step 3: You should see the icon displayed on your desktop.
Video - how to show recycle bin on computer
How to Recover Deleted Files on Asus Laptop?
iCare Data Recovery Free is a Windows data recovery program, which is compatible with all laptops and desktops for data recovery. Therefore, you can follow the steps to below to recover data on Asus laptop which runs Windows OS:

Step1. Free download and install iCare Data Recovery on Asus laptop. Then, launch the software and select a proper scan mode.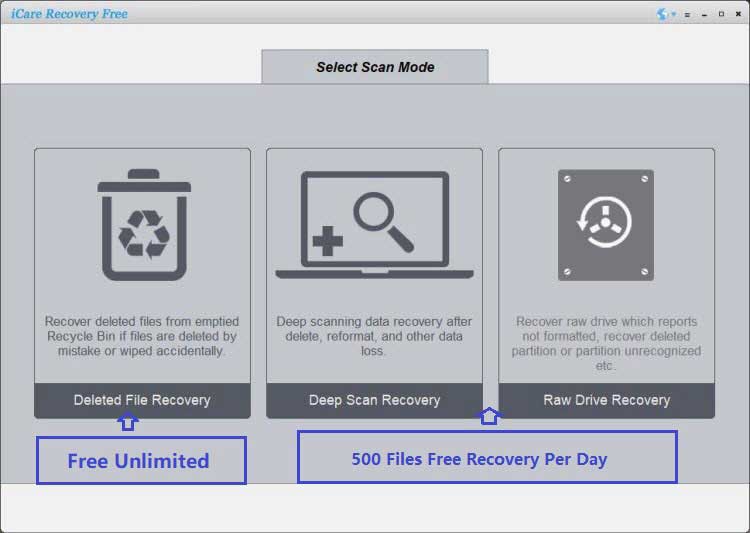 Step2. Choose the disk drive where data got lost and then you only need to wait patiently when the software is scanning to search lost files.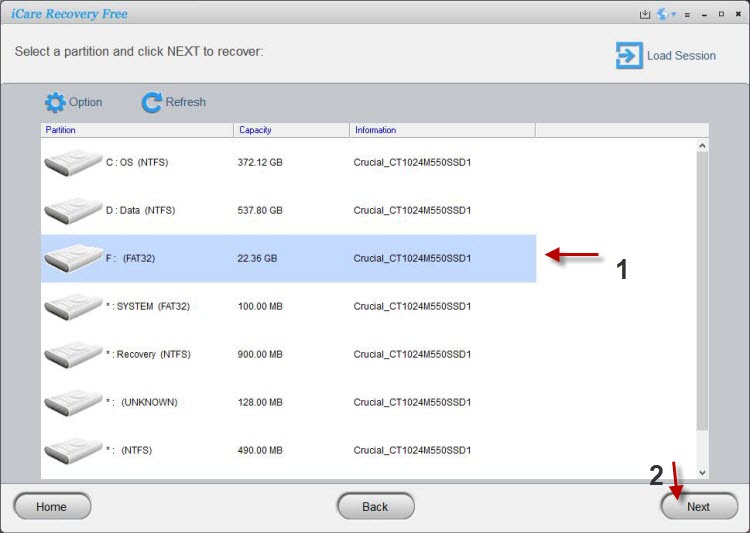 Step3. Preview files after scanning and then save the lost files to another drive.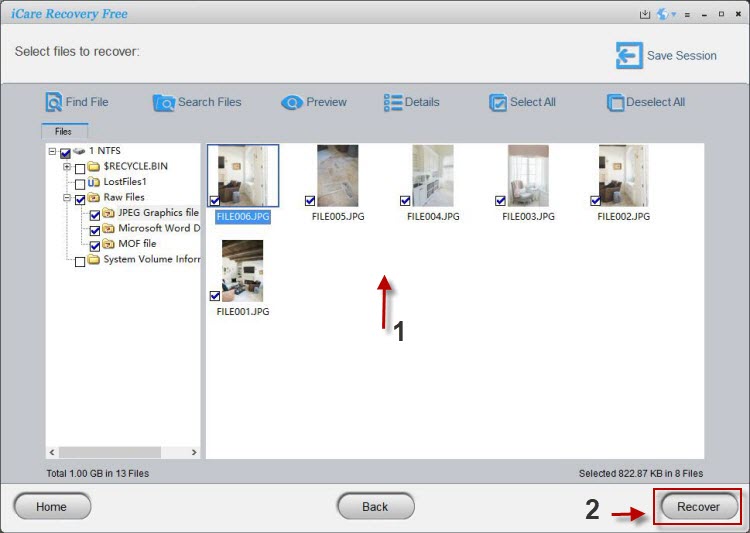 This is an efficient tool if you want to recover permanently deleted files from Asus or when files were not in the recycle bin on your Asus laptop or even after you formatted your computer hard drive by mistake...
How to factory reset Asus computer safely
If your computer is not working properly, getting it to factory setting would be a nice option to fix possible unknown errors, especially removing some tough virus or unwanted adware, or other tough bugs.
Useful link: https://www.asus.com/support/FAQ/1013065/ [How to restore the system to factory default settings]
Disk Drive Is Inaccessible on Asus
When usb drive or external hard drive is not accessible on your Asus computer, get it fixed by the following ways.

More methods: How to repair file or directory is corrupted and unreadable>>
Asus Laptop Failures
Did you meet any failure on your Asus laptop? Sometimes, it does not cause any data loss when Asus laptop has failures. You only need to reboot the laptop and it does not have any influence. However, sometimes, it might cause some trouble to your computer such as data loss or laptop runs more and more slowly. Here are some possible failures on Asus laptop:
1. Blue screen of death on Asus laptop
Blue screen of death is a problem commonly occurs on all Windows computers. When a computer has blue screen of death problem, your computer will reboot automatically. If you are writing data on your Asus laptop when blue screen problem occurs, it might cause data loss.
2. Black screen of death
Black screen of death is another problem that occurs on a Windows PC. This kind of problem usually occurs due to hardware malfunction and some other similar problems.
Also read: how to fix computer black screen of death
3. Asus laptop does not boot
Sometimes, you may find that your Asus laptop does not boot. This problem usually disables you to start your computer, in which situation you are unable to read any data on the computer.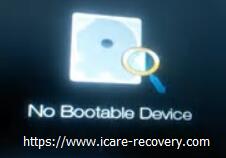 Also read: how to fix computer no bootable device available
Asus Laptop Hard Drive Malfunction
You can install any brand of hard drive in an Asus laptop hard drive. However, any problem on a hard drive might cause all data to be inaccessible or lost. If hard drive in Asus laptop has malfunctions, you might lose everything stored on the hard drive. Sometimes, the hard drive might be inaccessible or not recognized by Asus laptop when you meet the problem. You should check if the hard drive is physically damaged. If the hard drive is physically damaged, you might be unable to recover lost data. On the contrary, if the hard drive is not physically damaged, you can use iCare Data Recovery to restore lost files even when the hard drive has malfunctions or not recognized by Asus laptop.
Reasons for Asus Computer Hard Drive Failure
If hard drive is not physically damaged, here are some possible reasons that might result in hard drive failure on Asus laptop:
1. Hard drive contains bad sectors. It might disable you to access the disk drive on Asus laptop when it contains bad sectors. A hard drive usually has bad sectors when you have used it for a long time. You can run Windows built-in Error-checking tool to check and repair bad sectors on hard disk drive.
2. Hard drive is infected with virus. If a disk drive especially a system partition is attacked by virus, it might corrupt the file system of the disk drive and make the drive inaccessible. You can run antivirus software to scan and erase virus on the disk drive.
3. A hard drive might be corrupted due to many reasons, which usually prevent you from accessing data normally on your Asus laptop.
About Asus Laptop
Asus is the world's largest motherboard manufacturer, global third largest video card manufacturer and one of the world's leading 3C products provider. ASUSTeK Computer Inc. was founded in 1989. Asus products cover laptop, motherboard, video carder, servers, optical storage, LCD, PDA, smartphone and more, among which motherboard, video card and laptop are the most popular products of Asus. Many people like to use Aus products especially its laptop because it has a good performance.
Also read: how do get online repair
---
Last updated on Sept 14, 2023
Related Articles
Hot Articles