Way to Recover All SD Card Data without Formatting
"How can I get photos off an SD card without formatting? The SD card says needs to be formatted on my computer, but formatting will wipe all files. I cannot afford to lose any data from the card. So can somebody tell me the solution for SD card photo recovery without formatting?"
"Android phone says SD card is not formatted error, but I cannot format it because there are many files on the card. Inserting the SD card to another phone, I still receive the same error message. Connecting the SD card to PC, Windows system also reports the error message. Should I format the SD card to fix the error? Can I recover files after formatting SD card?"
"I have searched online that many people advice me to format SD card to convert it from RAW file system to FAT32. If I format the SD card, will I lose files on the card? However, how can I fix the RAW drive error on the SD card without formatting?"
"I cannot read any data on my 8GB SanDisk SD card. Can I open RAW SD card without formatting it? How can I extract files off an unformatted SD card?"
SD Card Data Recovery without Formatting
You are able to recover data from SD card without formatting when it requires formatting. What you need is to rely on a data recovery tool. iCare Data Recovery is a read-only data recovery program, which helps recover files from SD card and other types of storage media when it is unreadable and shows error messages. You can follow the steps below to recover files from SD card when it has not formatted error:

Step1. Run the data recovery software and choose a recovery module.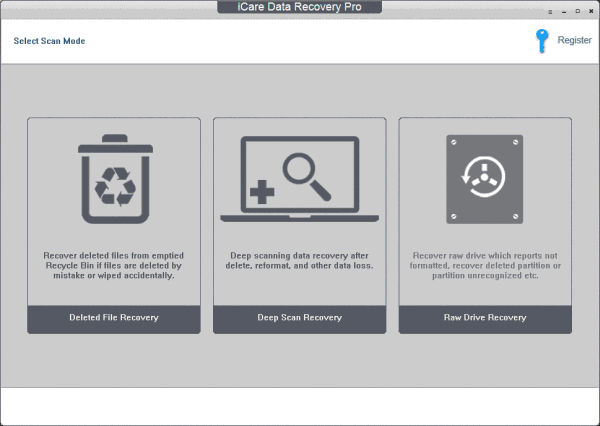 Step2. Select the SD card and let the software scan it for lost files.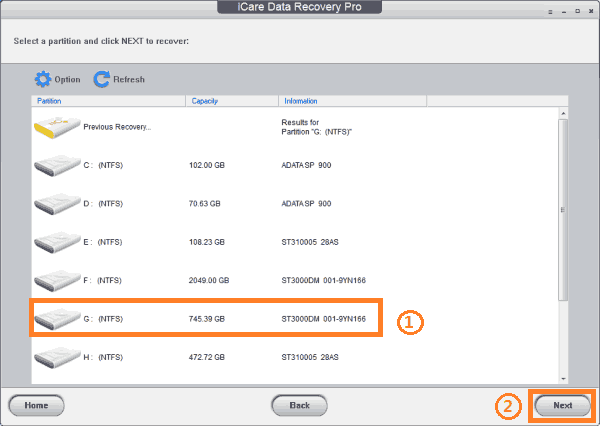 Step3. Preview the found files and recover the files you need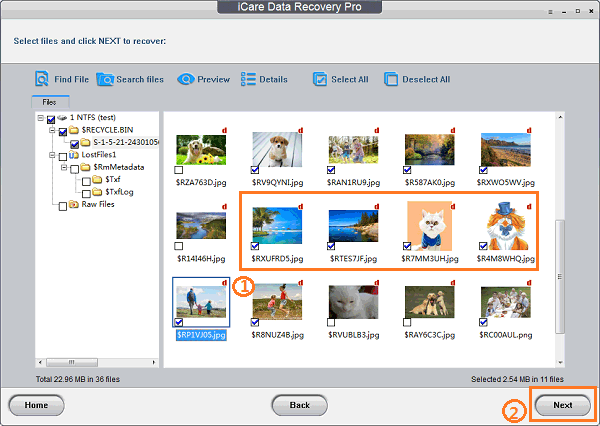 Recover Data from Formatted SD Card Free
Formatting SD card by mistake or when receiving disk drive not formatted error message? If you mistakenly formatted SD card, the most important thing is to avoid writing new data to the card because any new data might overwrite the original data. If the lost data is overwritten, you will lose the last chance to recover it. iCare Data Recovery is full / quick format recovery freeware for formatted SD card data recovery.
Recover Formatted SD Card Canon
Canon digital camera is famous, and SD card is one of the most widely used memory card in camera. iCare Data Recovery software allows you to recover deleted files from SD card when you format it in Canon digital camera.

---
Related Articles