Antivirus Software Removed File Folder
"The antivirus software on my PC was expired several months ago. Today, I update the antivirus software in order to protect my PC from being infected with virus or Trojan. After updating the antivirus software, I run it and sweep the whole hard disk to check if it contains any virus. During the course of sweeping, the software finds some viruses and deletes them. However, after antivirus sweeping, I find that one important folder stored on D drive got deleted. I think the antivirus software considers this folder as malicious, so it removed the folder. As a matter of fact, all files stored in this folder are secure and they are important to me. Now, how can I get back the deleted folder removed by antivirus software?"
Recover File Folder after Being Removed by Antivirus Software
Anti-virus software protects your PC from being attacked by Trojan or virus, but it is not perfect. Sometimes, when you run anti-virus software to scan a disk, it may occasionally remove some file folder when it suspects the folder contains malicious or unsafe data. If you lose any important data due to anti-virus scan, you can try iCare Data Recovery software to recover the lost files. It is a read-only data recovery tool which can help recover data when anti-virus software mistakenly delete it from your computer's hard disk, external had disk, USB flash drive, memory card or any other storage media. This data recovery software can be compatible with Windows operating system, so you can download it to a Windows PC and follow the steps below to get back lost files after being removed by anti-virus software:
Steps to Restore Removed File Folders

Step1. Download and install the iCare Data Recovery software on your computer. Then, run the software and choose a recovery module.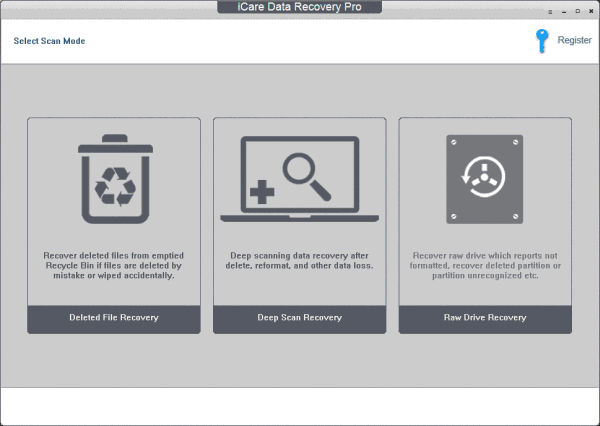 Step2.  Choose the scanning device so that the software can scan it for lost files. Then, you just need to wait when the software is scanning.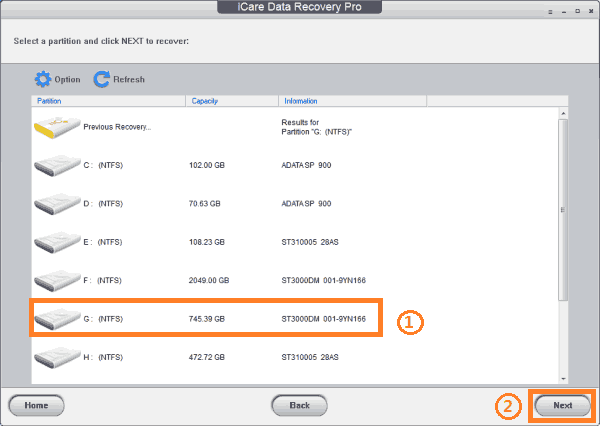 Step3. You are allowed to preview some files after scanning. Then, you can choose the files you need and recover them.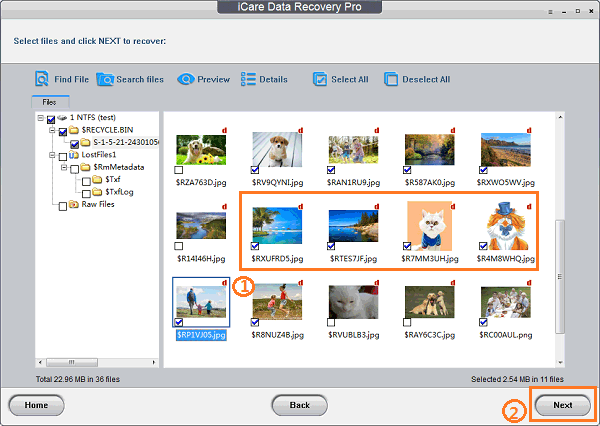 Anti-Virus Software Wiped Data on Portable Hard Drive
Portable hard drive, also known as external hard disk or removable disk, is an external storage device used by many people. Usually, people would like to use a portable hard drive to backup data or transfer data from one computer to another. In order to write or read data on an external hard drive, you need to connect it to your computer. Sometimes, anti-virus software installed on your computer may mistakenly wipe some data on your removable hard disk because it suspects the data is not safe. In this situation, you should stop writing new data to the portable hard drive and then you can use the data recovery software free to recover files erased by anti-virus software. The reason why you cannot write new data to the portable hard drive is that any new added data may occupy the space which contains the erased data and make it unrecoverable.
Antivirus Software Erase File Folder on Other Storage Media
Antivirus software might mistakenly erase file folder from other storage media when you connect it to your computer. For example:
Anyway, as long as the storage media is not overwritten or physically damaged, you can use data recovery software to recover any files that were erased by anti-virus software.
Be Careful When Running Antivirus Software
Antivirus software may wrongly delete some important data on your hard disk or portable hard drive. Although you are able to get back lost files by using data recovery software, you can be careful during the course of anti-virus scan. Usually, the anti-virus software will prompt you how to deal with the problems when there is virus infection, you should check to see if the folder really contains virus.
When you connect your memory card to PC, anti virus software may remove photos on the card. Then, you can also use iCare Data Recovery to perform recovery of memory card photos by PC.
When PC is infected with virus, you would format the disk partition to erase virus. If you have formatted any disk partition and lost important files, you can also try iCare Data Recovery to unformat disk partition to restore lost files.

---
Related Articles
Hot Articles