Last updated on 19/04/2018
How to restore/unhide virus attacked/infected files/contents from a USB flash drive/pen drive/thumb drive if it is infected by virus/spyware and all contents inside get deleted/hidden? Can you recover data deleted/hidden by virus attack using CMD?
Answer: You can recover hidden/deleted/corrupted files from virus infected USB thumb drive using data recovery software or show hidden files with CMD.
How to Recover/Unhide Hidden Files from Virus Infected USB Using CMD
My pen drive is attacked by virus, how can I recover hidden files from the virus infected pendrive?
Answer: If files inside pen drive was hidden by virus, you can show hidden files following: click "Start" Menu > "Run" > type "cmd" > type "attrib -h -r -s /s /d h:\*.* " (h: is the drive letter of virus infected USB flash drive)
Retrieve Contents Deleted from Virus Attacked Pendrive
How to recover files deleted by virus attack from pendrive?
Answer: You need to use data recovery software to rescue contents if files inside the pen drive were deleted by virus infection.
How: Recover deleted data from virus infected USB pen stick with iCare Data Recovery Pro Free Edition.
iCare Recovery Pro Free Edition is a free data recovery tool, which is able to recover any type of file from any pen stick that is attacked by virus/spyware/malware,this professional tool can even recover data from pen drive not detected in windows 10.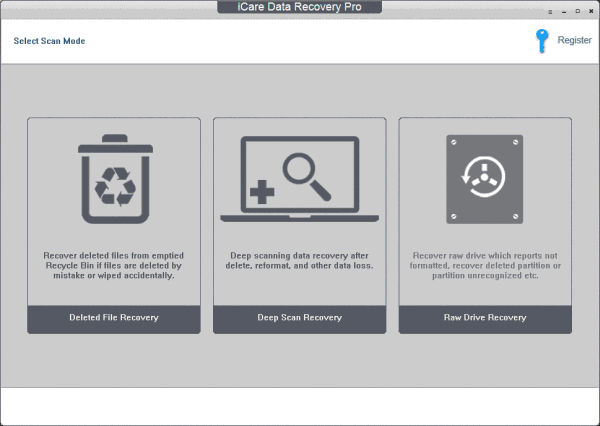 Free download iCare Data Recovery Pro
Tip

:

1. If files got corrupted/damaged by virus, the recovered files probably show as messy code and cannot open.

2. If you want to run antivirus software to scan the virus infected pen stick, please use it after recovering everything you need because anti-virus software probably erase all hidden files inside the virus attacked USB drive.
---
Hot Articles
Related Articles