Pen stick/drive shows empty even when data exist
Last updated on 13/04/2018
Your pen drive shows empty even when data exist?Your pen drive not detected in Windows 7? This page tells how to restore files hidden in pen stick folder when pen drive has data but not showing/visible/ because USB is infected with virus/malware or you accidentally hide all files and folders in your USB. You can bring back all hidden files from USB thumb drive whether the data is hidden because of virus infection, erased by antivirus software or by human mistake.
Pen Drive Has Data but Not Showing Due to Virus
Virus infection is the most command reason that causes all files hidden in the pen drive folder.
See this user:
"Folders in my pen drive are hidden because of virus attack. I cannot unhide the folder because the hidden tick is grayed out in the Properties of the folder. How can I see USB hidden files due to virus infection?"
This question is from:
http://ccm.net/forum/affich-220814-hidden-folders-in-pen-drive-because-of-virus
Virus infection sometimes hides data in your pen drive but still occupy space. How do you restore files hidden by viruses, malware or Trojan?
Tip: Do not run antivirus software to scan the virus infected pen stick because it probably removes all folder and files. You can run anti-virus software after getting back all hidden data.
How Can You See USB Hidden Files after Virus Infection?
When pen drive not showing files and folders due to virus infection or any other reasons, you can use iCare Data Recovery Pro to recover hidden data from USB. This data recovery software is able to deep scan and show hidden files from pen drive. Even if the data got deleted by virus, you can use iCare Recovery Pro to restore erased files from the pendrive.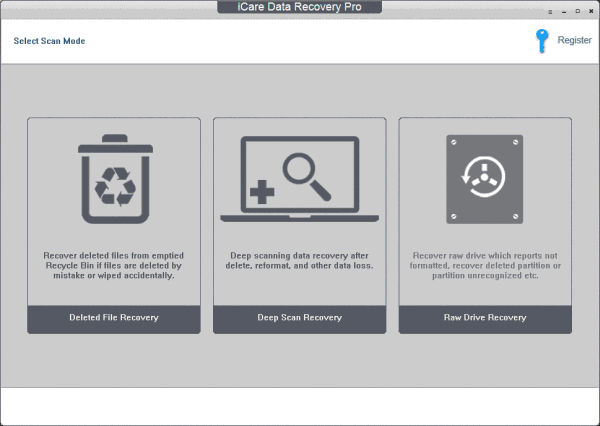 Free download iCare Data Recovery Pro
Pen Drive Hidden Files Attrib Command
How to unhide virus infected files in pen stick? Without any software, you may run CMD to unhide data from a pen drive.
For instance, pen drive is showing up as H: drive in computer, you can follow the tutorial below to show hidden files from it:
Click "Start" Menu > "Run" > type "cmd" > type "attrib -h -r -s /s /d h:\*.* "
How to Unhide Files in Pen Stick When Files/Folders Hidden in Windows?
If files got hidden in pen stick not due to virus attack, but because you hide all files and folders in it, you can unhide files in pen stick following:
Open the pen drive on computer and click "Tools" > "Folder Option" > click "View" tab > click "Show hidden files and folders"
---
Hot Articles
Related Articles