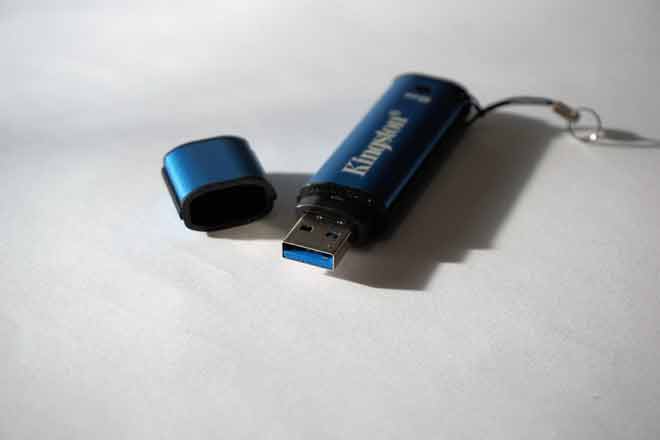 a usb pen drive not recognized
Pen drive corrupt problems can be caused by many reasons. You want to know how to repair pen drive not detected in windows 10 /8 /7 /XP /Vista, you need to make clear what make your pen drive corrupted. For different situation, we need different solution.
Solution 1: Try it on another PC
Sometimes some usb pen drive can't be recognized by PC because there's some problems on PC, you only need to change another computer to read your USB pen drive.
Solution 2: recover damaged usb pen drive by physical adjustment
When an usb pen drive is used for a long time, the usb interface may be unreadable for computer, it is probably because the usb port get loose, or there are some dusts in the usb port, you can use a swab to clean or go to the store to do some adjustment or try more times.
Solution 3: corrupted pen drive recovery by changing drive letter
You can try to change your usb flash drive to another, and then your computer can assign your device and the files on it can be shown.
Instructions of changing the drive letter:
Step1: connect your usb pen drive to the computer, right click "my computer", click "manage "option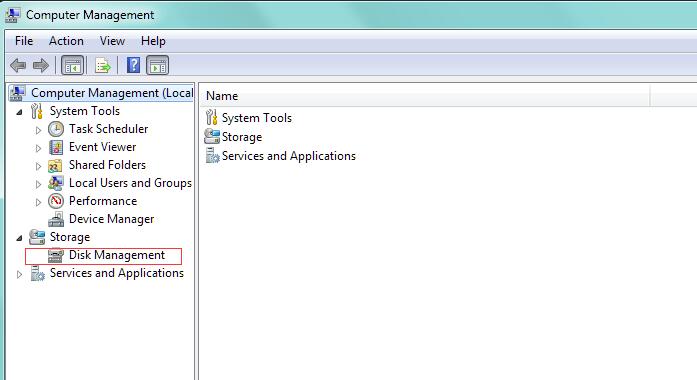 Change drive letter step 1
Step 2: you can see an unknown device in the drive list, right click it and choose to update drive software.
Change drive letter step2
Solution 4: damaged pen drive recovery by reinstalling drive
If your drive can run your usb, but your computer can't detect it, you can try reinstall your drive.
Instructions of reinstalling drive
Step 1: right click "my computer", choose "manage" option,click "device manager"
Reinstall drive step 1
Step 2: find your usb in the list, right click it, choose to uninstall, pull out your usb, and connect it to your PC again.
Reinstall drive step 2
Solution 5: check your usb drive on another PC
You can also use CMD to repair your unrecognized usb pen drive, it can show your hidden files by a few simple steps.
your hidden files by a few simple steps.
Step 1;run CMD.
Step 2: type "chkdsk /X /f USB drive letter", and press enter.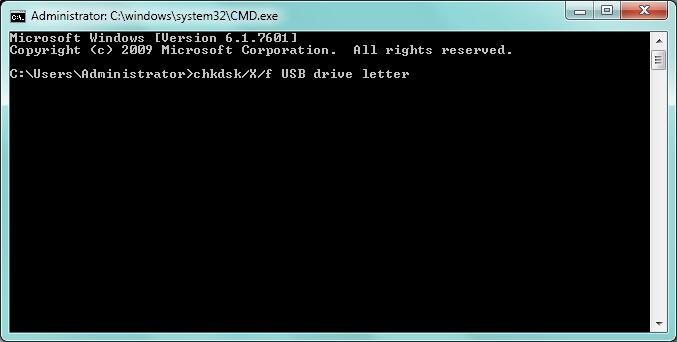 Run cmd instruction
Some other command prompt may also help, you can follow our data recovery with command line guide here.
Solution 6: repair a corrupted usb pen drive by updating drive
If your usb drive is not recognized by windows, you can also try to update your drive.
Instructions to update the drive:
Step 1: run the command prompt, type ":devmgmt.msc"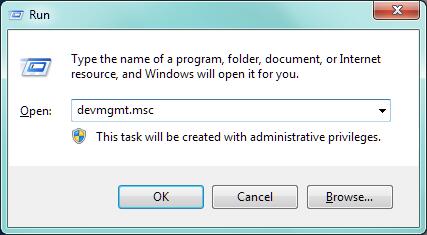 Update drive instruction step1
Step 2: you can see a unknown device in the drive list, right click it and choose to update drive software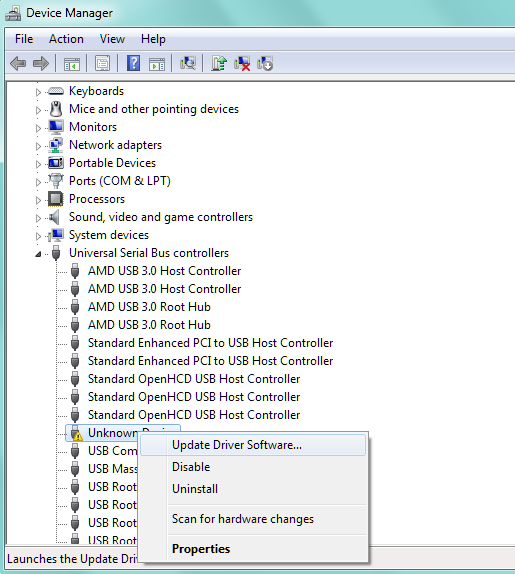 Update drive instruction step 2
Solution 7: Check if there are bad sectors on the damaged usb pen drive
Windows system has build-in error checking tools, you can use it to check if there are bad sectors on the usb pen drive and repair them.
Instructions to use error-checking tool to repair your usb:
Step 1: find your usb drive in the file explorer, right click it, and select "properties"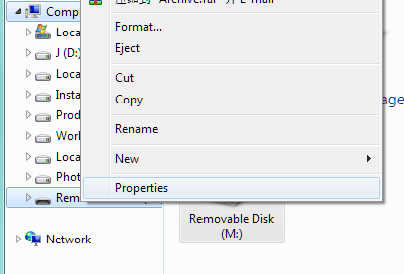 Check bad sectors step 1
Step 2: choose "tools" module, and click error-checking option, then choose "scan and repair drive" to repair the corrupted usb.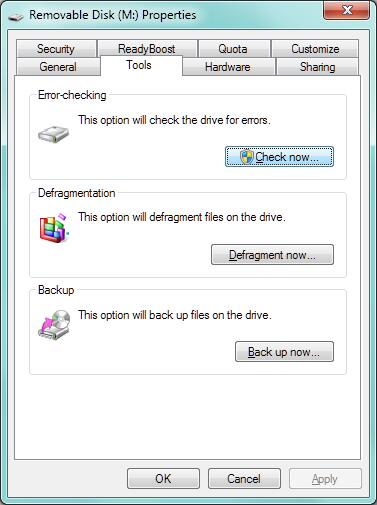 Check bad sectors step2
Solution 8:corrupted usb pen drive data recovery tool
Sometimes usb can be unrecognized due to virus infection or system crash, or your usb drive can be detected but the computer says it is blank. Then you need to recover your data first and format the usb to repair it, you can also format your usb drive first and then use a data recovery program to recover them.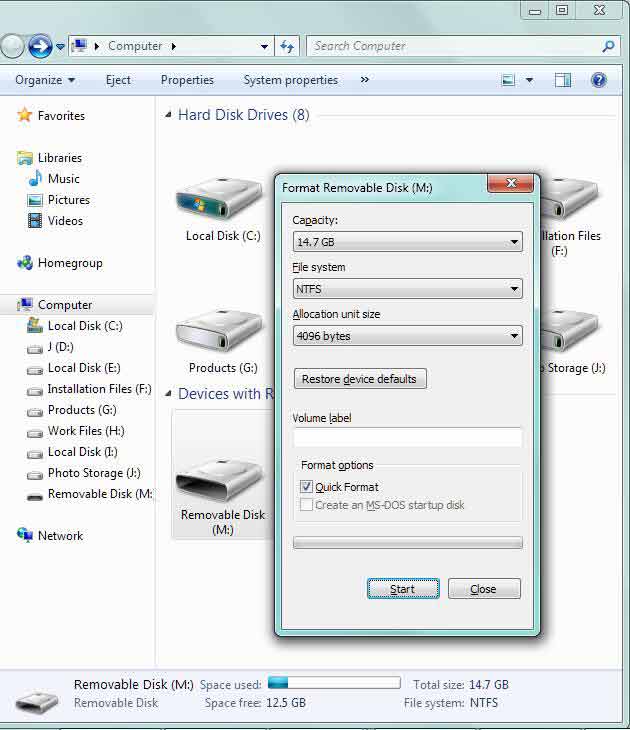 Recover data and format drive
While you need to make sure to choose a safe software, a read-only data recovery program will be better, you can try iCare Recovery, it's a reliable utility and it has a free version, you can be free to try. You can free download this tool here at iCare Recovery download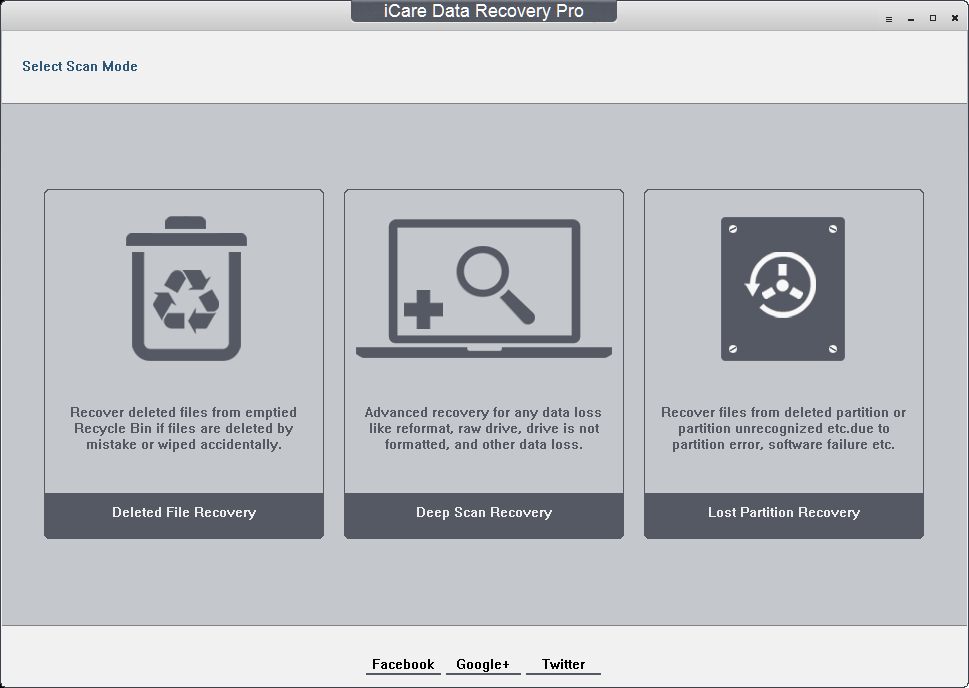 Recover usb pen drive tool
There are also instruction about how to use it. learn more at how to use iCare Data Recovery
And this might be the most effective way and also the easiest way need no difficult IT knowledge.
All the solutions above is based on the premise that usb is not physically damaged, if your usb pen drive is physically damaged, you can only take it to the professional repair store to fix your usb drive. The price is usually vary from $20-$400, it depends on the extend of damage.
Data loss from usb pen drive can be a headache problem, avoiding usb pen drive corrupted problems can protect your data safely.
These are some advice I give to prevent your usb pen drive from getting corrupted:
Do not insert your usb pen drive into public computer to avoid infected by virus.
Remove your usb drive from PC safely.
Pull the usb out carefully to avoid damage the usb port
Make a backup for your important data at somewhere else.
Find a suitable tool to help you recover data.
Corrupted usb pen drive is an useful tool to store your data, but protecting your data from loss is also important
Related Articles
Last updated on 15/112018