Can a Corrupt FAT Be Rescued - Data Recovery from Damaged FAT FAT32
Table of Contents
1. Data Is Inaccessible due to Corrupt FAT
2. Freeware to Recover Files When FAT is Corrupt
3. How to Recover Data When FAT Is Corrupt?
4. What Cause FAT to Be Corrupt?
5. About FAT
Free Software to recover deleted photos from SD Card
Data Is Inaccessible due to Corrupt FAT
FAT is very important because it records the location of files stored on the drive. If a FAT is corrupted, data stored on the hard drive may become inaccessible. If the FAT of USB flash drive or memory card is corrupt, computer may not be able to recognize the device when you connect it to your PC. When FAT file system is corrupt, you may receive error messages on your Windows computer. The possible error messages you may receive include:
1. Disk drive is not formatted do you want to format it now?
2. Data is inaccessible on disk drive
Then, is it possible to recover data from a corrupted FAT?
Freeware to Recover Files When FAT is Corrupt
When a FAT is corrupt, data stored on the drive cannot be positioned so you are not able to access the data. In this situation, you can use professional data recovery software to perform a data recovery. iCare Data Recovery Free allows you to recover data from all storage media including hard disk drive, memory card, flash drive, etc when its FAT file system is corrupt. You can recover pictures, videos, documents, music, emails, office files, audio files and more with free charge. This software is full compatible with Windows XP, Windows 7 and Windows Vista.
How to Recover Data When FAT Is Corrupt
Step1. Free download iCare Data Recovery Free, install and launch the software. Go to "Deep Scan" module.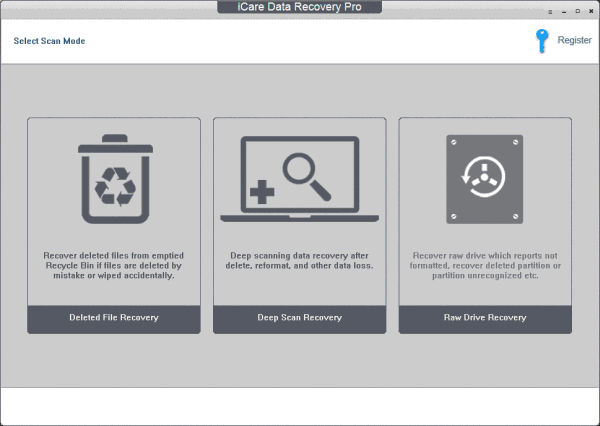 Step2. Select the drive from which you want to recover data and click Recover" option. Then the software will begin to scan the selected drive.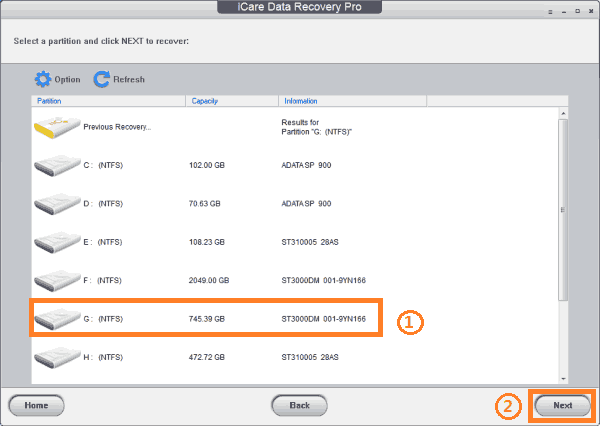 Step3. When the scanning process is over, you can preview the found files.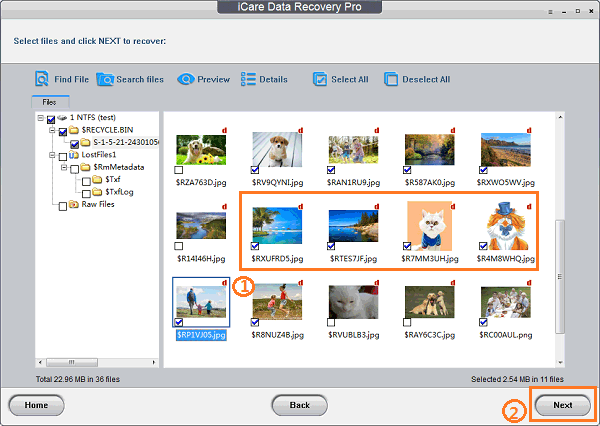 Step4. Choose all files you want to recover and select "Save Files" option to store the selected files. The software will prevent you from saving recovered files to original storage media because it may overwrite the original data.

What Cause FAT to Be Corrupt?
FAT file system may be corrupt due to various reasons. The possible causes include:
1. Infected with virus or malware
2. Driver conflicts
3. Improper uninstallation of programs
4. Registry error
5. Bad sectors
6. Improper removing of flash drive or memory card
About FAT
FAT refers to File Allocation Table, which usually includes FAT16 and FAT32. FAT is a file system that can often be found on hard disk drive, memory card, USB flash drive, and other removable devices. The security and stability of FAT32 is less than NTFS file system, but FAT32 has a good compatibility which can be compatible with almost all Windows OS including DOS6.0, WinNT, Windows XP and Windows 2000.

---
Related Articles