3TB Disk Recovery - Recover Different 3TB Disk after Format or Delete or RAW Error
Table of Contents
Chance of Data Recovery from 3TB Disk
Tutorial - How to Recover Data from 3TB Disk?
3TB Data Loss Cases
More Information about 3TB Disk and Brands
Chance of Data Recovery from 3TB Disk
There are a lost of reasons like mistake deletion, accidental formatting, natural disasters, RAW error, virus attack that could cause data loss. Fortunately, with the powerful and reliable disk recovery software - iCare Data Recovery Pro, you can get back all the lost data no matter how the data get lost. No matter you only delete some files from the 3TB disk, or you perform a format on the 3TB disk, or 3TB disk has not formatted error; iCare data recovery software can free deal with lost partition recovery, format recovery, advanced files recovery and deep scan recovery.
How to Recover Data from 3TB Disk?

Step1. Free download the disk recovery software. Install it to your computer. After installation, you can run this software and you will enter its interface. In this step, you should pay attention not to install the software on the disk you need to recover, or you may loss the chance for data recovery from the disk.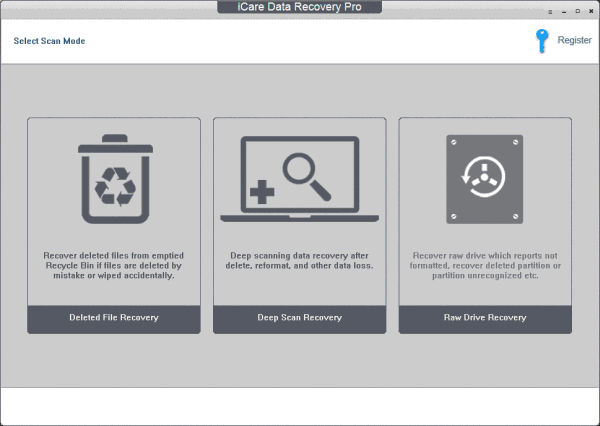 Step2. Choose the recovery module based on the data loss situation. Select the drive letter of your disk and click "Recover" button. Now the application is scanning the disk you choose and search for the lost data inside the disk. You don't have to do anything but waiting for the scan result.
Step3. Once the scan is over, you will see a partition list that contains all the found partitions. Choose those partitions and click "Show Files" button. You will see all the lost data. Choose those files and click "Files Preview" button to preview those files.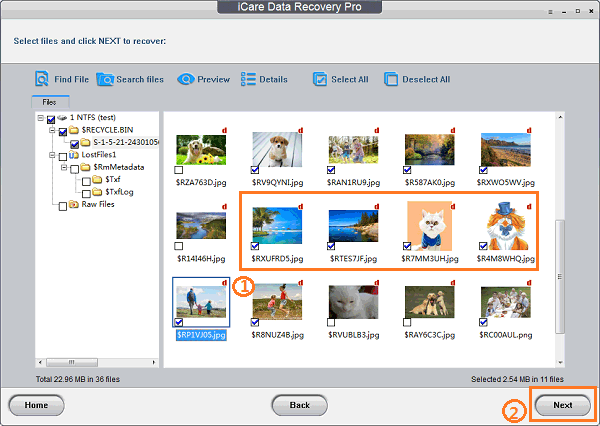 Step4. Select all the files you want to recover and click "Save Files" button. Choose a hard disk or other storage media and click "OK" button to save the recovered files. In this step, you should pay attention not to save the recovered files to the original disk, or you will overwrite the disk and make the data recovery fail.


Download here

Similar 3TB Data Loss Situation That User Has Encounter

I often use my 3TB WD30EZRX to backup files from older, smaller disks. Yesterday I defrag all my drive and it was the first time the 3TB drive had been defragged. Then my 3TB hard drive is shown as RAW file system instead of NTFS in Windows7 Disk Management. My computer can recognize the 3TB hard drive, but when I try to open it I will get the error: "You need to format the disk in drive K: before you can use it. [Format Disk] [Cancel]". When I hit the "cancel" button, I get the other error: "K:\ is not accessible. The volume does not contain a recognized file system...". So how could I get back the data from my 3TB hard drive?

More Information about 3TB Disk and Brands of 3TB Disk
3TB disks cause a PC revolution, with its new BIOS and GPT partition. However, data loss problem still exists on 3TB disk, whether it is a hard disk or an external hard disk. So data recovery from 3TB disk is still important as it allows you to get back the lost files. Although 3TB disk enables you to store much data inside, you may often meet with disk can't be detected error on a 3TB disk. Usually, some Windows operating system like Windows XP is not compatible with 3TB disk. MBR doesn't support 3 TB disk, but GPT supports it. Usually, Windows XP only supports MBR, while Windows7 and Vista supports both MBR and GPT.
3TB disk is available on Amazon, Ebay, and other digital media eshops like NewEgg.com, Bestbuy.com, TigerDirect.com… There are many corporations who manufacture 3TB even 4TB hard disk drives including Seagate, Western Digital, Samsung etc.
The data recovery software also supports to recover files from pen drive when you delete files or format the pen stick by mistake.
---