Free MMC Card Data Recovery
It is possible to recover deleted or lost files from a MMC card, Multi Media Card data loss situations:
Accidentally formatting MMC card
Deleting photos, music, videos from MMC card by mistake
MMC card is not recognized by digital camera, PDA, MP3 player or computer
Digital camera or digital audio player reports not formatted error on MMC card and its file system changes to RAW format
MMC card becomes inaccessible, showing some error message like I/O device error, write-protection, etc
When you lose any data from your MMC card due to similar reasons above, you have a chance to restore all data before writing new files by using freeware for MMC card recovery.
Video - Memory Card Recovery
Also read: memory card photo recovery
How to Free Recover Files from MMC Card?
You should make sure that all lost data has not been overwritten by new added data in order to recover all of them. iCare Data Recovery Free is a freeware that is able to recover different types of files from any memory card including MMC card and other kinds of storage media. With this software, you can undelete files, unformat MMC card and restore inaccessible data even your MMC card is not showing up on any device:
Step1. Free download and install the data recovery software on your computer after connecting MMC card. Run the software and select a proper scan mode.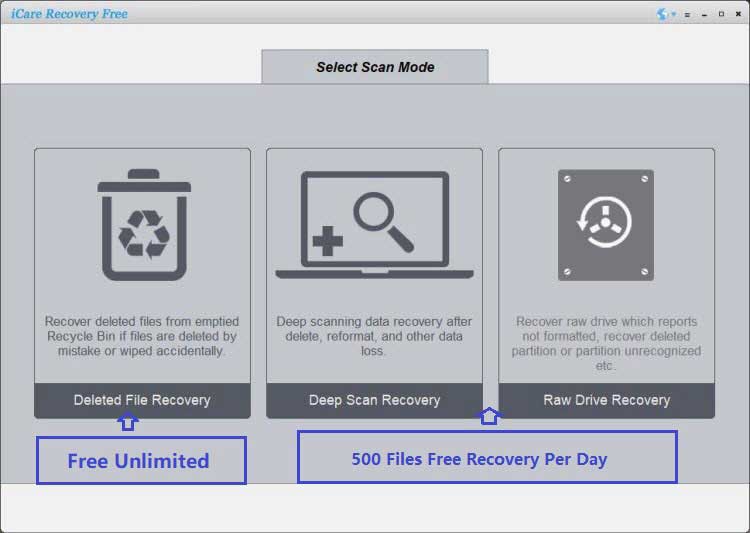 Step2. Choose the MMC card and then the software will scan it to search lost files.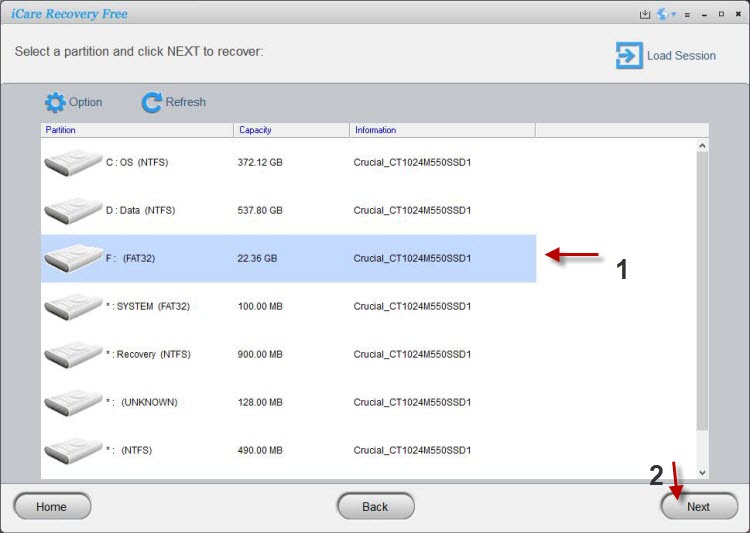 Step3. Preview files after scanning and then save the lost files to another drive.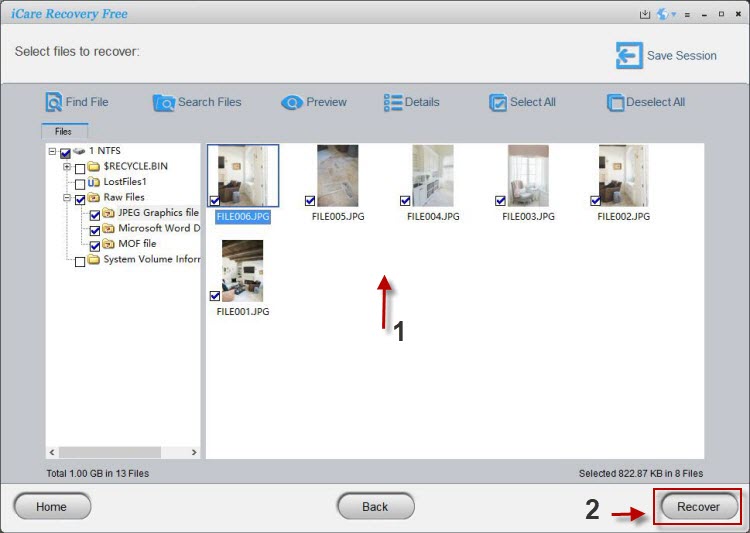 Memory Card Corrupted Repairing
Also read: 7 free memory card repair tool
MMC Card Troubleshooting
Generally speaking, you may face MMC card problems in different situations and you may need to perform different operation when meeting the problem:
1. MMC card is not readable on computer
Usually, MMC card is not recognized by Windows computer after improper removal of the card from your computer. In this situation, you can search for a disk repair tool to fix the problem.
2. MMC Card Is Encrypted which is unable to be formatted
Many reasons could result in this kind of problem. Although you have never encrypted your MMC card, Windows system keeps saying the card is encrypted and cannot complete the format. In this situation, you can use some professional format tool to format the MMC card. Before using any format tool, it is necessary for you to know that almost every format tool causes some hurt to your MMC card though all of them claim that they does no harm to your storage media.
3. MMC card has I/O device error
For MMC care I/O device error, you can connect it to your computer to see if it can be detected in My Computer or under Disk Management. If it can be recognized by your computer, you can run Windows built-in Error-checking tool to check and repair possible bad sectors on this MMC card to fix the problem. If the MMC card is no longer showing up on computer, you had better send it to professional memory card repair company to repair it.
For all errors on a MMC card, you can use free memory card data recovery software iCare Data Recovery for file restore on the MMC card and then fix the error.
About MMC Card
MMC card, short for Multi-Media card, is a tiny solid-state storage memory card. MMC card is released by Siemens AG and SanDisk in 1997. This type of memory card is often used in cell phone, digital camera, MP3 player and PDA.
Different types of MMC card:
RS-MMC – RS-MMC card is usually used in Nokia 60 series Symbian mobile phone, Nokia 70, PDAs and Siemens 65/75 products. RS-MMC card is compatible with any MMC slot or SD slot.
MMC4.x / secureMMC – MMC4.x was released in 2005.
Last updated on Nov 28, 2023
Related Articles