How to Recover Data from Google Drive
Google Drive is a cloud storage service, which provides 15GB free storage space for every user. You just need a Google account to log in Google Drive, so that you can share and sync data on your Windows computer, Mac OS, Android phone, iPhone, iPad, etc. You can edit or view over 30 types of files on Google Drive. Although Google Drive has provided a convenient and safe solution for data storage and backup, you may lose files on Google Drive after mistakenly deleting or due to some other reasons. This article will introduce how to recover data from Google Drive for free.
Recover Deleted Data from Google Drive Trash
If you have ever used Google Drive, you probably know that there is a "Trash" folder on it. The "Trash" folder usually shows at the left side of your Google Drive. When you delete a file on Google Drive, the file will be moved to the "Trash" folder. If you want to delete files permanently on Google Drive, you click open the "Trash" folder and then click "Empty Trash" or click "Delete forever" after selecting the files you need to delete. On the contrary, all deleted files will remain in the "Trash" folder before deleting them in this folder. Usually, the "Trash" folder will remain the deleted files there for about 30 days, so you have a good  chance to recover deleted files from Google Drive "Trash" folder by following the guide below:
Open "Trash" folder > click the files you want to recover > click "Trash" folder "Restore" option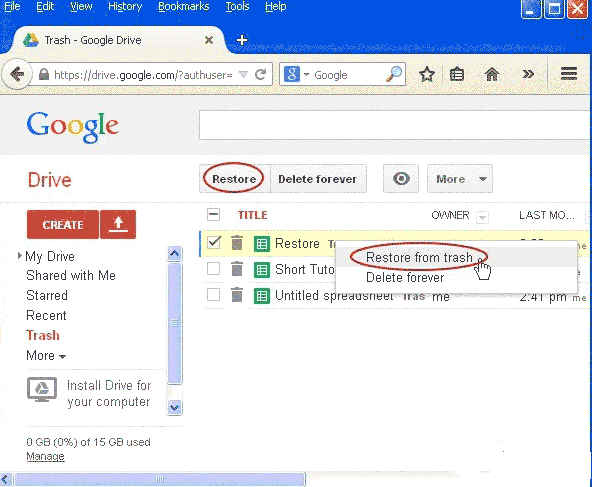 How to Backup & Share Google Drive?
Google Drive provides an online service that allows its users to save, edit and share different types of files such as images, documents, videos, music and more. You can upload data from computer's hard disk drive to Google Drive so as to save up disk space. You can access Google Drive with a Google Account at any place such as Windows computer, Mac computer, iPhone, iPad and Android phone, etc. However, as mentioned above, files might be permanently deleted from Google Drive, so it is necessary to backup your Google Drive to avoid data loss.
How to backup your Google drive?
1. You need a Google account so as to sign into the Google Drive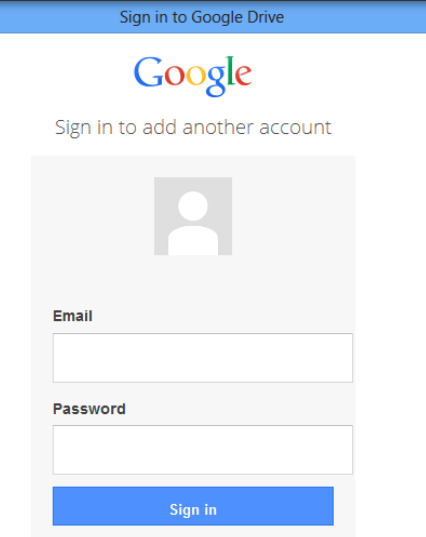 2. Click "My Drive" after entering the Google Drive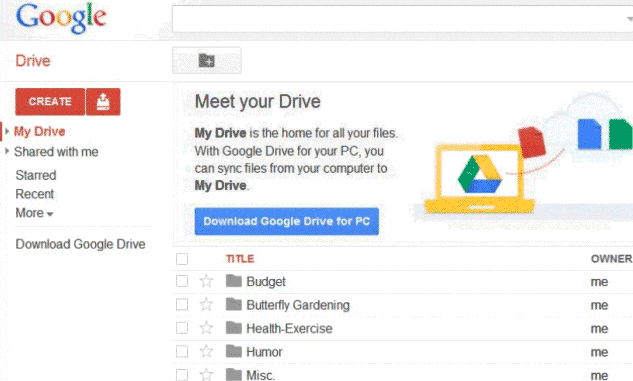 3. Select the files you want to backup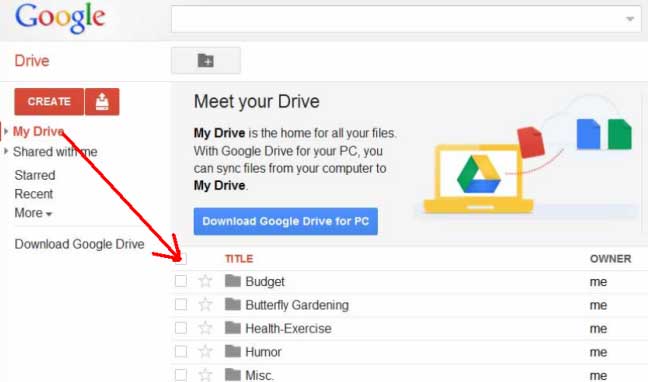 4. Right click the first document on Google Drive and then select "Download" option and then select a folder to save the files.
You can also share files in Google Drive to others.
How to Share Files in Google Drive?
1. You still need to sign into Google Drive with a Google account and the upload all files you want to share.
2. Click "My Drive and then right click the files you want to share and click "Share" icon.

3. You can share and save the settings after open the "Share Settings".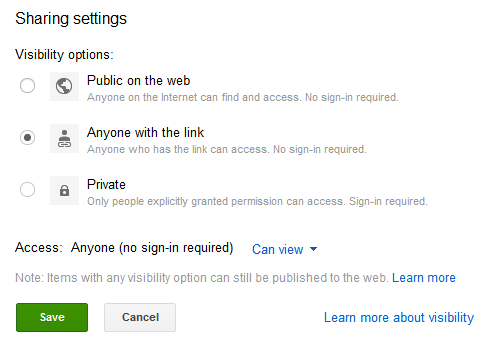 ---
Last updated on Nov 28, 2023
Related Articles