How to Recover Data from Wiped Hard Drive Free
Computer hard drive are wiped by accident. Can a wiped hard drive be recovered?
You may wonder is it possible to recover files from wiped hard drive when they are wiped while you are trying to clean computer viruses or suspicious threats in Windows XP, 7, 8 or 10 computer,
when you do have unwillingly erased PC internal/external hard disk since it seems to be damaged and could not be accessed for drive RAW file format,
when you do have purposely cleaned computer external hard drive with quick format before sending it to your friends or families,
or when you do have wiped entire computer hard drive while your PC frequently freezes up or shut down itself randomly and damages your hard drive anyway,
There is no need to worry too much before you take chances with hard disk data recovery programs which always help recover files, films, audios, pictures messages and more from wiped hard drive.
Video - How to recover files from wiped/cleaned hard disk [Several ways to bring data back]

Also read: how to recover files from hard drive
Recover Wiped Hard Drive with Data recovery Software Free
No matter why you do have wiped your hard drive with important data, you can try data recovery software to recover various types of Microsoft Office documents, like PPT, excel and Word files, etc, videos, emails, pictures, audios files and more from different branded hard drives, like Seagate drives, Samsung drives or SSD, WD hard drives, Toshiba drives and far more. Hence, end adding anything else on this wiped hard drive and try data recovery software to recover your lost drive information including deleted excel files recovery, photo recovery, video recovery, email recovery, and more:

Step1. Download and run wiped drive data recovery tool on a new storage device (not this wiped hard drive).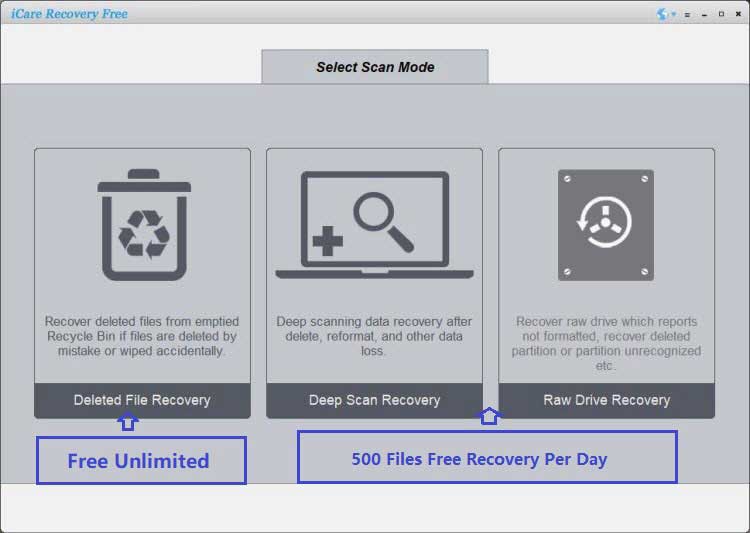 Step2.Open its mains screen to choose a desired file type recovery mode.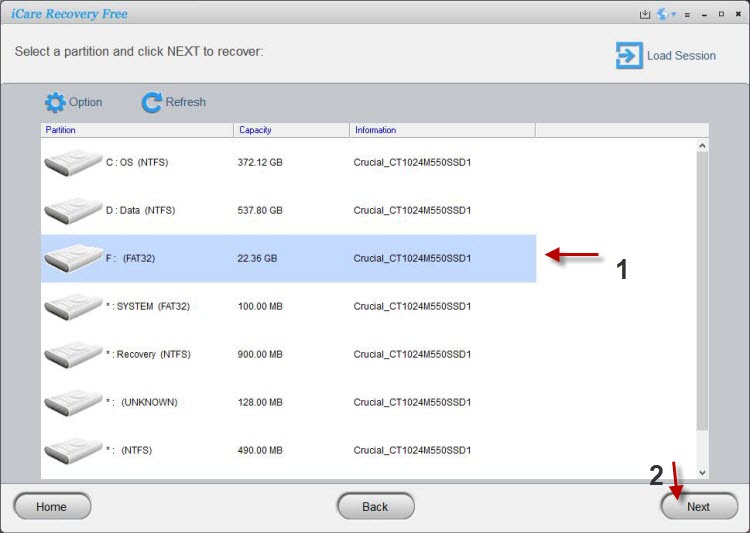 Step3. Pick this wiped hard drive out and perform a deep scan there.
Step4. Recover wanted hard drive contents to a different storage device or location.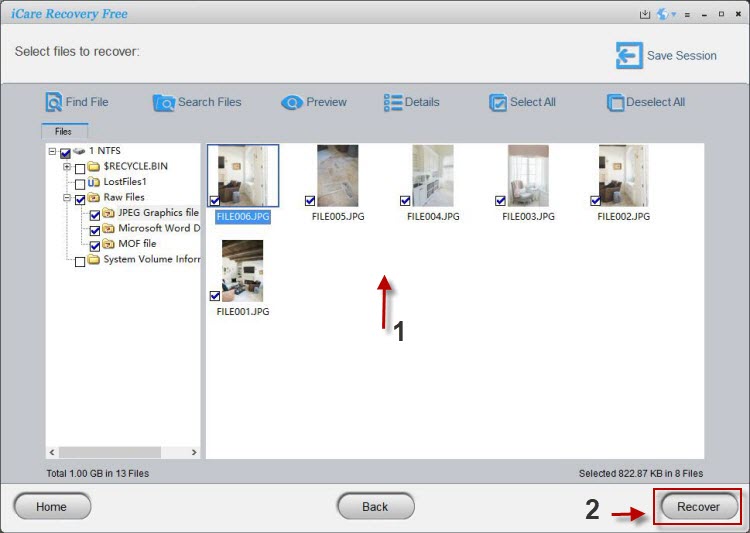 Please Attention:
*After a deep scan, you are able to preview the found documents, pictures and files. Go check listed files to see whether your chosen software is worth farther trying. With a good result, go purchase a code for this software, if it is necessary.
*After a successful data recovery, you are supposed to save all retrieved information directly to a different hard drive, flash drive or more devices in case of data recovery failures.
Download another Effective Antivirus Program after Wiping Hard Drive due to Virus Infection
When you do have wiped your PC hard drive with sensitive information since it is infected with malicious viruses or other threats, after taking lost disk files back smoothly at the aid of data recovery tools, you'd better uninstall the original antivirus software and download another effective one instead. Why? The original antivirus software doesn't detect the dangerous viruses or threats and gives you no any warning, right? It seems that it doesn't works as effectively as you hope. Go download and apply another effective one to protect your computer well in the future. Of course, when choosing your desired antivirus tools over the internet, you'd better also have your own ideas and make decisions based on different elements, not blindly following some unreasonable suggestions posted by some fake experts or agencies. Overall, you are supposed to do your own decisions according to your own conditions.
Download Format Recovery Program after Hard Drive Erased with a Quick or Full Format
When you do have erased your hard drive with a quick or full format since this hard drive keeps asking you to format due to RAW file system, logical damages and more causes, you are able to download professional format recovery programs to get your lost drive files back. Honestly, no matter whether you have performed a quick or full format on the hard drive, your hard drive data is not completely wiped as you think and only becomes invisible there. And such format recovery software is especially designed for people like you to scan the highlighted hard drive and recover lost documents, music, files and the likes after unwanted quick or full format.
Download Hard Drive Diagnosing Tools after Cleaning Hard Drive due to Drive Damages
When you do have cleaned computer hard drive since this drive is damaged due to sudden computer shutdown, frequent computer freezing or other related computer problems, after getting successful data recovery results, you'd better download hard drive diagnosing program to test and repair this hard drive to see whether it is proper to be used for storing your important computer data in the future. With some logical damages or slight hard drive damages, like several bad sectors, the related CHKDSK tool or drive diagnosing tools often helps restore its common use. But, if it is seriously damaged and even cannot be properly detected by your computer, you'd better not take risks in saving any important data inside this drive any longer unless you do want to perform data recovery in the future.
---
Last updated on Nov 28, 2023
Related Articles