GoPro Camera Data Recovery
GoPro camera is less popular than Canon or Nikon digital camera, but it is often used by people who like extreme sports. GoPro camera is often used to record videos instead of capturing pictures. Usually, GoPro camera is considered as action camera which is waterproof and shockproof, but data loss is still a common problem on GoPro camera due to this or that kind of reason, which includes:
Mistakenly deleting videos on GoPro camera
Accidentally format GoPro camera and lose everything
Cannot access videos stored on your GoPro camera
When you lose any video on your GoPro camera, you had better stop using it and then you can rely on data recovery software to get back all lost data.
How to Restore Photos Videos on GoPro Camera?
When you are unable to read any data on GoPro camera due to similar reason above, you can use iCare Data Recovery Free to restore videos by following steps below:

Step1. Free download and install iCare Data Recovery on your computer. Launch the software and select a proper scan mode.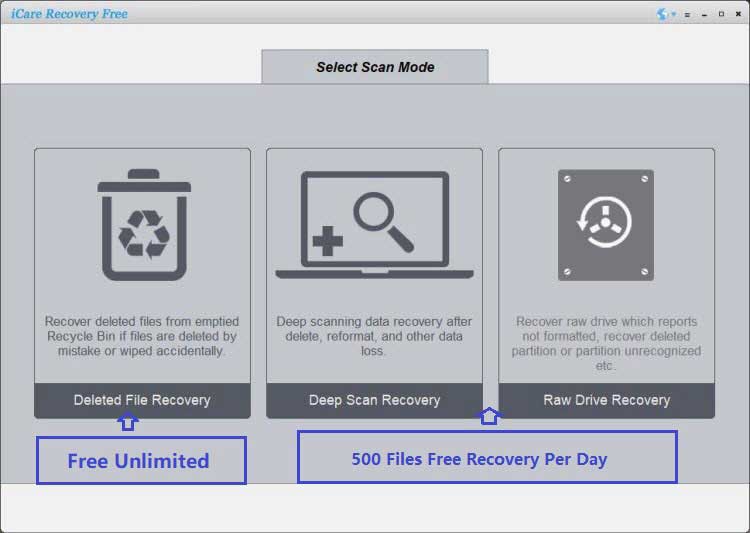 Step2. Choose the GoPro camera (or memory card for the camera) and wait the software to scan it.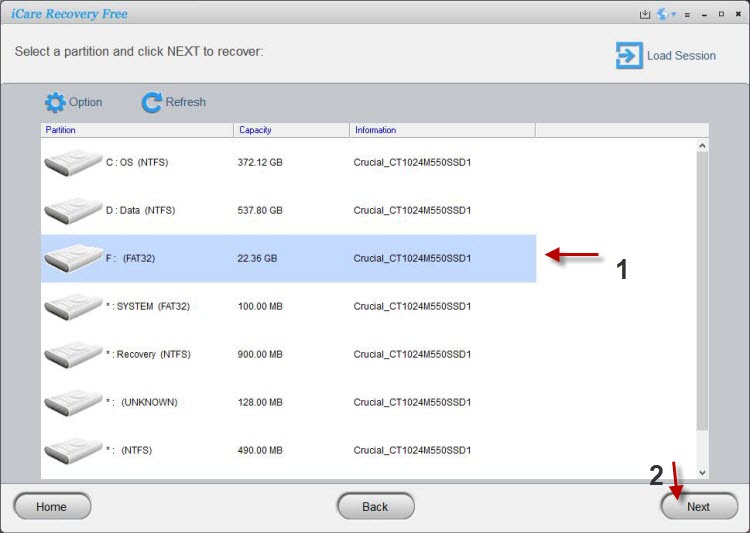 Step3. This software allows you to preview files, but it does not support to preview videos. You can select all videos or other data and save them to another drive.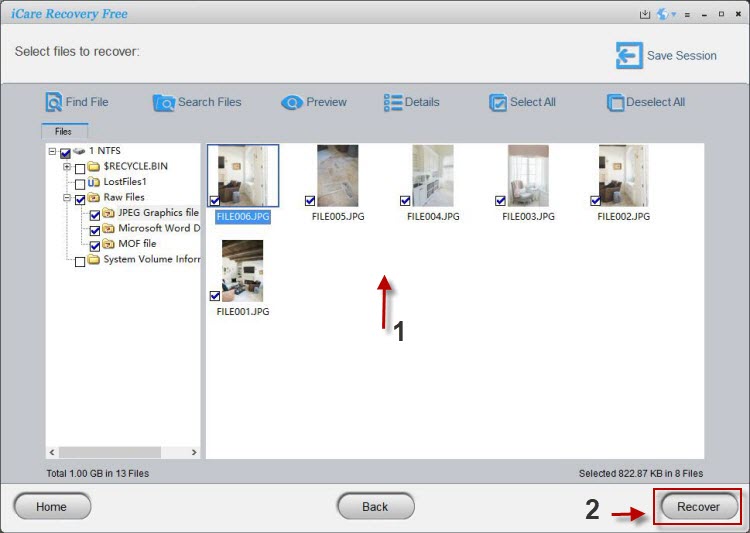 What Should You Do after Formatting Deleting on GoPro?
If you lose data on GoPro camera because you accidentally deleting any video or press format button on the camera, what you should do is to stop use this camera to take more videos. In a word, you had better stop writing even a single file to the GoPro camera after formatting or deleting because new added data might overwrite the lost files, in which situation you will lose the chance to get back the lost videos.
GoPro Camera Firmware Damage
Although people often consider GoPro camera as a waterproof and shockproof camera, which can be used in extreme-action videography, it does not mean that your GoPro camera will never get corrupted or damaged. In some situations, the firmware corruption might result in GoPro camera corruption. If your GoPro is corrupted due to firmware corruption, you had better remove the memory card out of the camera and connect it your computer to see if you can read all videos. As long as the memory card for your GoPro camera is not corrupted, you will not lose any data.
GoPro Camera Micro SD Card Corrupted
Usually, GoPro camera supports micro SD card. A memory card is usually more vulnerable than GoPro camera itself because it is not shockproof. If the micro SD card for your GoPro camera is corrupted, you still need to remove the card out of the camera and connect it to a computer to perform data recovery by using data recovery software.
GoPro Cameras
If you would like to buy a GoPro camera, here is some useful information:
1. GoPro Hero 3 Black
GoPro Hero 3 Black supports 64GB micro SD card. It has remote control, which is able to control 50 Hero3. A GoPro hero 3 black sells about $400.
2. GoPro Hero 3 Silver
GoPro Hero 3 Silver is specially designed for extreme sporter, which is waterproof. It enables you to take videos with 1080/30 p, 960p, 720p and 480p. GoPro Hero 3 Silver supports WiFi network, so you can transfer data without needing to connect it to your computer. GoPro Hero 3 Silver sells about $300.
3. GoPro Hero 3 White
GoPro hero 3 white has 5 million pixel sensor. It also supports WiFi network and has 60 meter waterproof case. GoPro Hero 3 sells about $200.
---
Last updated on Sept 14, 2023
Related Articles