Data Recovery after Windows Diskpart Format Clean
Want to Recover Data Lost by Windows Diskpart Format or Clean?
When you do have accidentally cleaned computer hard drive partitions with important files while using Windows Diskpart command to create, delete, combine or extend PC partitions as you wish, when you do have formatted your Windows XP, Windows vista, Windows 7 or other Windows PC local disks mistakenly while applying computer Diskpart format command to covert GPT partitions into MBR ones or when you unintentionally lost your computer internal hard drive partitions without data backups while using the built-in Diskpart command tool to manage your PC partitions as usual, no worry! Calm down yourself and download partition recovery software to take your lost partition images, videos, music, mails, messages, programs and more files back in such cases.
Data Recovery after Diskpart Format or Clean with Partition Recovery Software
Windows Computer Diskpart command always helps people manage various internal hard drive partitions perfectly, like deleting, creating, extending or combining different partitions, etc, without the help of any third-party partition managing software. However, since it always needs a series of commend lines to complement the partition managing processes, it could be also really easy for many people, who doesn't know such commend lines well, to perform a partition clean or format there unintentionally and lose important partition information at last. However, if you do have also done a Windows Disk part format or clean on your drive partitions, there is also no need to worry too much! With effective partition recovery programs, you are also possible to recover the cleaned partition data or retrieve data from formatted partition with ease. 
So, if you do need to recover permanently deleted files in Windows after performing Diskpart clean or format, go follow the below steps to take your lost files back:

Step1. Keep this Diskpart cleaned or formatted partition away from anything else.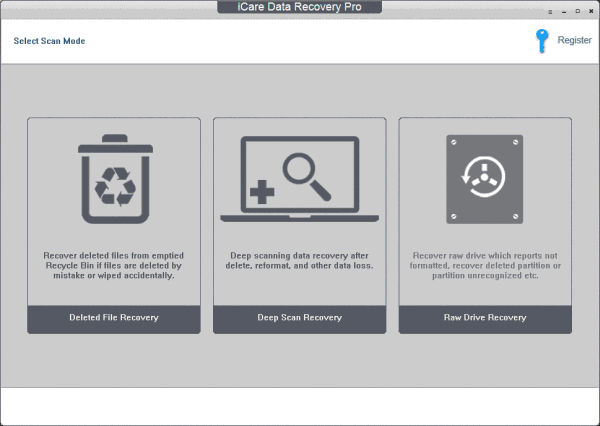 Step2. Download and install partition data recovery software on a different hard drive partition.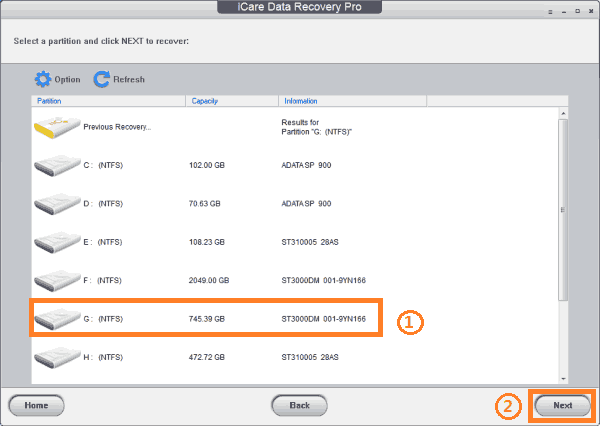 Step3. Launch this application and choose a desired data recovery mode to scan your partition.
Step4. Preview and recover lost computer partition contents to a different destination storage device.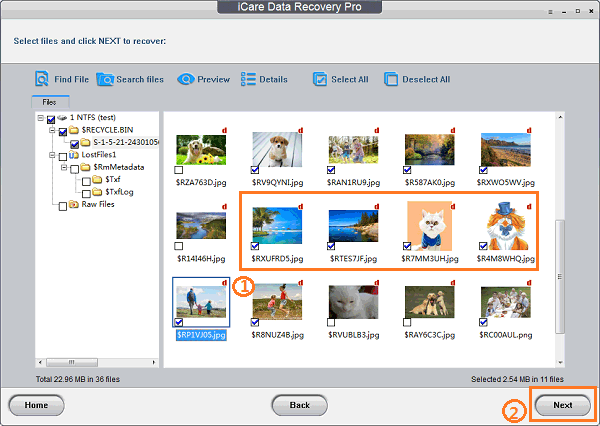 Notes and Tips:
*Before or after performing data recovery processes on this cleaned or formatted Windows PC partition, you are supposed not to save no data on the same hard disk partition in case of data recovery failures.
*Select Partition Recovery mode or other partition related data recovery modes to take your lost back after Diskpart clean or format.
*No matter whether you use Windows Diskpart to format your internal hard drive or external hard drive unexpectedly, format recovery programs always help a lot.
Use Backup Software to Protect Computer Data Well before Applying Windows Diskpart
In case that you will unintentionally or unexpectedly clean or format your PC hard drive with Diskpart command lines, one of your effective ways to avoid drive data loss troubles is to back up all important partition content to several USB hard drives, flash drives, online storage locations or other storage devices. What you are supposed to do is only selecting, copying and pasting all your wanted information. Of course, if you do have got a pretty large amount of computer data to back up, you can also download and use backup software to help you make data backups with ease and fast speed. Overall, always prepare extra data backups elsewhere to protect your data from any unwanted drive clean or format by Windows diskpart.
Learn More about Windows Diskpart Command Lines as Well
Do you just followed the Diskpart commend lines searched over the internet while you are attempt to extend or delete your computer drive partitions for some reasons and don't know what they do really mean and also bring you data loss troubles at last? OK! Many diskpart command lines are not as difficult or complex as you think. For example, the Delete order means it will delete your chosen local disk drive. The Extend order means it will help you expand your selected partition space and the Exit order means it will take you out from the Diskpart tool, etc. Always learn more related command lines and orders well before using Diskpart to mange your partitions.
Apply Hard Drive Partition Managing Software to Manage or Convert Your PC Partitions
Of course, if you think learning the command lines personally is really time-consuming and useless or the Windows diskpart tool doesn't works as well as it is introduced and also cause you more troubles, you can easily go download and apply hard drive partition managing software to manage or convert your PC partitions. Honestly, generally, for some computer beginners, the Windows Diskpart tool often stands out from other reliable partition managers only since it do not need a PC restarting or rebooting after resetting the drive partitions. Hence, in comparison of learning and copying a series of unfamiliar Diskpart command lines or orders to manage computer partitions, they are more apt to choose an effective partition managing program which often offers them user-friendly interface to delete, extend, combine or manage partitions freely.
iCare Data Recovery is able to recover data after formatting on Windows 7, 8, 10, etc by diskpart or clean from any partition. Free download it now!

---
Related Articles