Canon EOS 5D Photo Recovery
Canon EOS 5D is popular among digital cameras users, which has 13.3 million pixels. Since Canon EOS 5D digital camera has no internal memory, you have to insert a memory card to the camera in order to store images. Usually, Canon EOS 5D digital camera supports CF card. In other words, all photos are stored to a CF card when you take pictures with your Canon EOS 5D. Then, here the problem comes – have you ever lost any previous pictures from Canon EOS 5D camera? In fact, you are not the first person that encounters Canon EOS 5D photo loss, because data is really easy to be lost due to various reasons.
Here are some related FAQs about Canon EOS 5D photo loss:
All problems above are common situations for data loss from Canon EOS 5D digital camera. This article will introduce freeware for Canon EOS 5D photo recovery and all other free methods to restore pictures on the camera.
.

First Step – Remove CF Card out of Canon EOS 5D
1. If you mistakenly delete pictures or format CF card since you press the wrong button on Canon EOS 5D digital camera, you had better remove the CF card out of the digital camera to avoid writing new data to this card.
2. If Canon EOS 5D says there is no memory card inserted in though CF card is inserted in it, you can remove the card and reinsert it properly to the camera. Or you can connect the CF card to your computer via card reader to see whether it is able to work normally or not.
Free Recover Pictures from Canon EOS 5D Camera
Suppose that you do not have any backup, so you have to rely on professional data recovery software to get back the lost files from Canon EOS 5D digital camera. iCare Data Recovery Free provides easy solution for data recovery on different devices including Canon EOS 5D camera. You just need to connect the CF card for your Canon EOS 5D camera to a Windows computer and follow the steps below to perform photo recovery:

Step1. Free download and install the software on your computer. Run the software and choose a proper scan mode.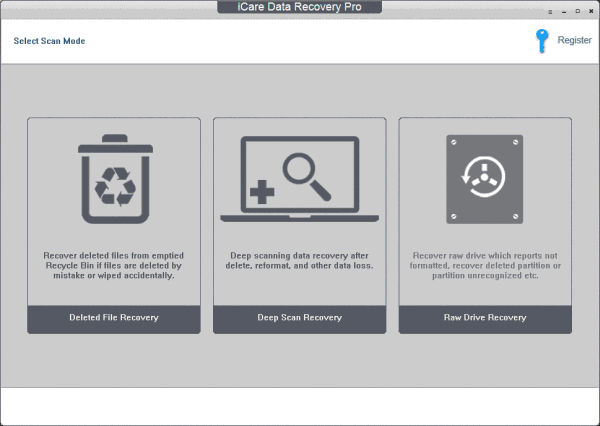 Step2. Select the Canon camera CF card and then wait patiently before the scanning is completed.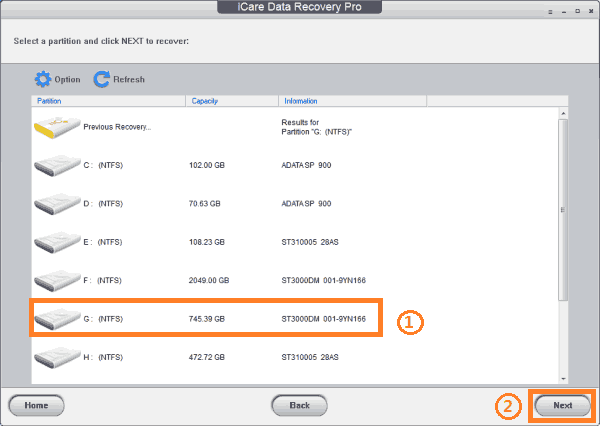 Step3. Preview files after scanning and then save the lost files to another drive.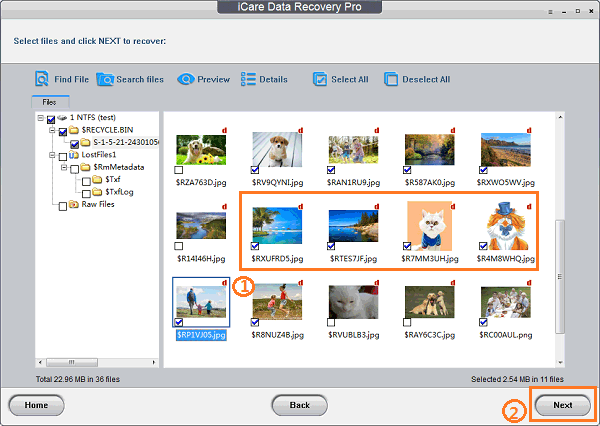 How to Transfer Photos from Canon EOS 5D to Computer?
Many people lose precious photos when they attempt to transfer pictures from Canon EOS, so it is very important to move photos carefully to avoid data loss during data transferring process.
1. You can connect your Canon EOS 5D to your computer though USB cable since most of today's digital cameras has USB connectivity.
2. You can also insert the CF card to a card reader and connect the card reader to your computer to transfer data.
When you transfer images from Canon digital camera to your computer, you had better copy all photos instead of cutting them. You should also avoid turning off your PC during data transferring.
About Canon EOS 5D
Canon EOS 5D is a type of digital single-lens reflex camera developed by Canon in August 2005. Canon EOS 5D has 13.3 million pixels, so users can use it to take photos with high quality. This type of Canon digital cameras is easy to carry, which has 35mm CMOS image sensor.
---
Related Articles
Hot Articles