Nikon RAW NEF Image Recovery
How do you restore deleted RAW images from Nikon digital camera? Nikon RAW image usually has .nef as its filename extension, so we also call Nikon RAW images NEF files. Many professional photographers like to store images in RAW format because RAW images have no quality loss. Therefore, you can save your images in NEF format if you want to remain the best quality of the photos taken by Nikon digital camera. A Nikon RAW image usually occupies more space compared to other format of images like JPEG, PNG, BMP, etc, so it is more likely that you may delete images from your Nikon digital camera in order to free up space. In addition, RAW images will get lost on your Nikon camera due to more other reasons, which include,
Accidentally format Nikon digital camera
Nikon digital camera cannot recognize the memory card which contains the RAW images
Nikon camera asks to reformat the SD card when the RAW images still stores on it
Whenever you lose RAW NEF images on Nikon digital camera, you can get back all data by using a free data recovery tool for digital camera.
.

How to Recover RAW NEF Images on Nikon Camera?
First of all, stop taking pictures with your Nikon digital camera.
Then, check every possible place like other memory card, PC's hard drive, your FaceBook, etc to see if there is a copy of the lost RAW images.
Finally, when you are sure that there is no backup, you have to rely on data recovery software to restore all lost RAW images. iCare Data Recovery is such a tool, which can work for all digital camera photo recovery. It supports to restore any type of images, so you can use it on your Windows computer to perform RAW image recovery from Nikon camera:

Step1. Free download and install the software on your PC. Run the software and select a proper scan mode.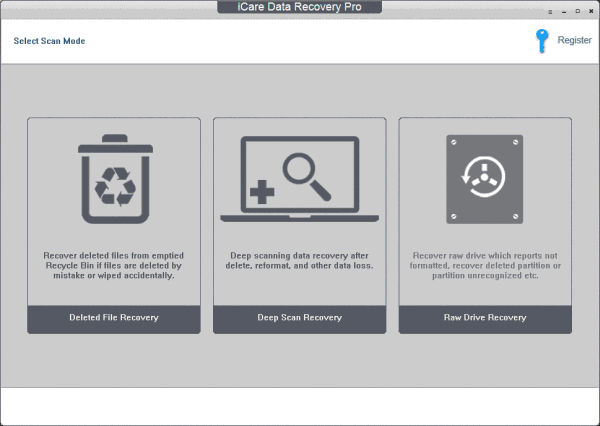 Step2. Choose the Nikon camera as aim disk and wait the software to scan.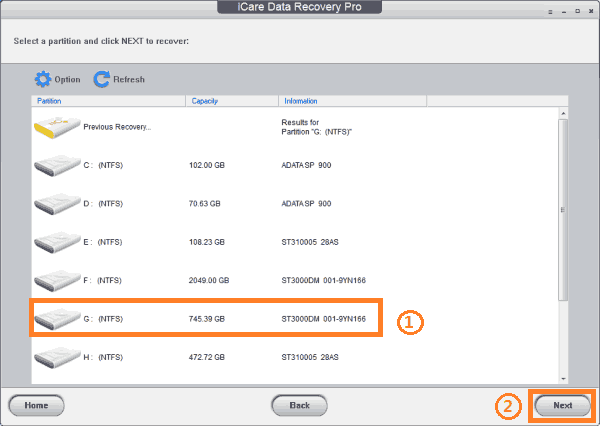 Step3. Preview images after scanning and save them to another drive.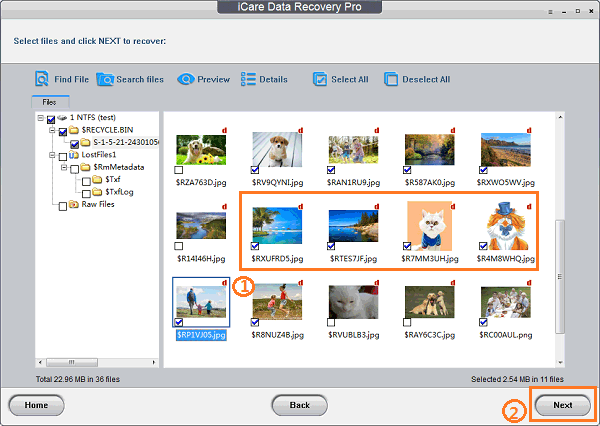 About Nikon RAW NEF Image Format
A RAW image is usually not processed, so it keeps the original data without any quality loss or compression. A RAW image does not have white balance settings and the true data is untouched, so it allows you to adjust color temperatures and white balance flexibly without losing any quality.
Almost all brands of digital cameras allow their users to save images in RAW format. NEF image refers to the Nikon RAW image because a RAW image stored by Nikon camera usually has .nef as its filename extension.
Why Do You Save Image in RAW Format on Nikon?
For photographers, they like to save images in RAW format whether they use Nikon digital camera or other brand of cameras. The reasons why you save images in RAW format on Nikon camera might be:
1. It usually gets all data from your digital camera's sensor when you take pictures with RAW format, so it can give the best quality. When you shooting in RAW format by using your Nikon camera, it does not process the images in which situation there is no quality loss.
2. You can apply adjustments to the RAW images flexibly.
How to Get NEF Image Format in Nikon?
If you want to save all images in NEF format every time you use your Nikon camera to capture pictures, you can set your camera to save files in NEF format before taking photos. Thus, when you take a picture with your Nikon camera, the image will save into NEF format when you store it.
---
Related Articles