PNG File Recovery (Recovering deleted PNG images)
Stories
Situation1: Hello, I am a new user of the Samsung Galaxy mobile phones and really not familiar with many phone functions and operations. Recently, while trying to transfer some PNG file folders to my laptop partition, I just accidentally deleted them off from my phone SD memory card. Do you have any solution for me to perform SD card PNG file recovery on this Samsung phone memory card? Does the searched memory card data recovery software online work for my case? Thanks for any idea here to recover deleted photos back.    
Situation2: Hey, friends there! In this morning, I accidentally deleted one of my Windows 7 computer partitions and lost many files, including my precious PNG photos, stored inside this partition. It was the only copy left. Many of these photos were really important for our parents. But, I did have checked the computer Recycle Bin and found no these deleted PNG photos there. Were all these photos completely wiped with that deleted partition? If not, what can I do now to recover files from deleted partition? I really need your help. Thanks a lot!  
Hello, friends! You have not lost all your PNG photos permanently yet as long as you do have not rewritten your original storage devices, like your USB flash drive, phone SD memory card, deleted computer partition and external hard disk.
Recover Deleted PNG, JPEG or BMP Photos from SD Card, Computer Hard Disks, External Drives or Pen Drives
Honestly, in your cases, no matter which storage devices you have deleted your precious PNG files from, these lost photos, files, videos, songs and more stuffs are not destroyed completely as you think. They are still stored on your device and could be rescued back with the help of deleted file recovery software which can always deeply scan your drive or memory card, let you preview the scanned PNG, JPEG or BMP files and restore desired files back as many as possible.
Step1. Plunge the external drive, flash drive or memory card with deleted PNG file loss problems and avoid saving fresh data to this device.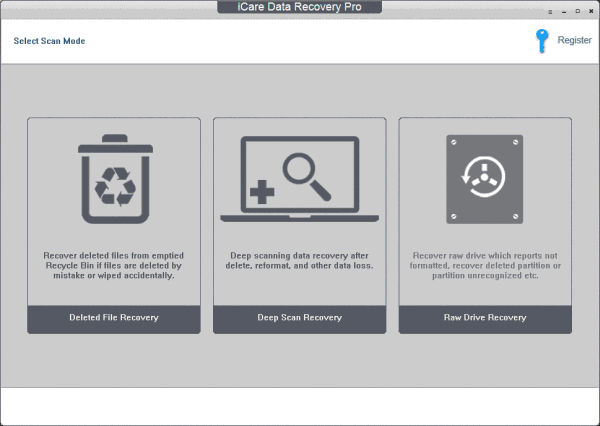 Step2. Download and install data recovery software on a different storage device to avoid losing more original data.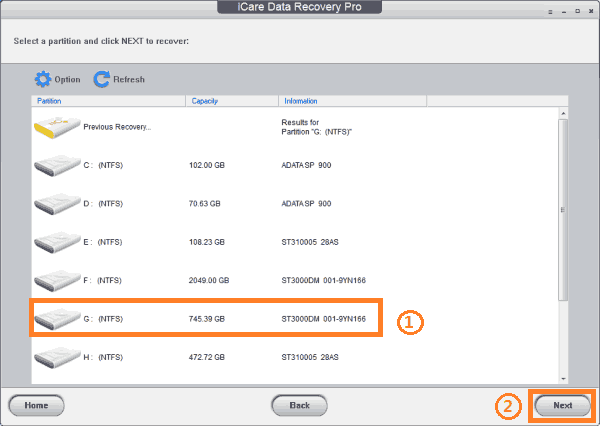 Step3. Run software to choose a fixable data recovery mode and scan this card or drive with patience.
Step4. Preview the found photos and recover desired ones to a different storage device well.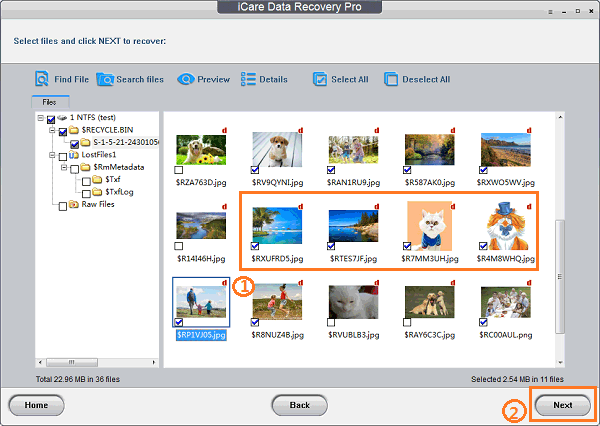 Please Note:
*Save No More Data on this storage device with deleted PNG file loss troubles in case of worse situations.
*Save copies of everything restored to other computer storage devices in case of data recovery failures.
*Choose read-only data recovery software, like iCare Recovery software, to avoid rewriting original photos unexpectedly.
Read More Information about PNG, JPEG and GIF Images
In fact, the PNG, JPEG and GIF are all common photo formats used on different computers, laptops, digital cameras, camcorders, mobile phones and other electronic storage devices. However, that doesn't mean these three types of photos are completely the same. They do have their own features. For example, the JPEG pictures are often able to be directly created by different types of digital cameras, SLR cameras, Point cameras and shoot cameras, etc.
Overall this type of photos could be the most commonly used photo types. However, GIF images are different and can be straightly created by many image editing tools, like Photoshop, and also do support animation. With the right software, you often can make several or even more JPEG files into one animated GIF files. And the PNG files are developed based on the GIF files and also have been improved with faster speed to load, brighter color, smaller size and greater performance. Overall, in this aspect, they are also different. You'd better save your pictures into different formats according to your own needs in the future.
---
Last updated on Nov 01, 2022
Related Articles