JPEG File Deleted Recovery
Is There Any Way to Recover JPEG Pictures after I Deleted Them by Mistake?
Case1: Hello, friends! My wife deleted many JPEG files of our families by mistake off from my digital camera. And I had searched similar camera deleted photo recovery solution over the internet and found all web friends recommended us download and take chances with some camera memory card photo recovery software. But, we do not know whether these data recovery tools could work on the 32GB SD card used inside this camera to undelete our JPEG photos. Are you familiar with such deleted photo recovery software? Or do you have a good recommendation? Thanks for any help here!
Case2: Hey, experts there! You do know any solution to recover JPEG and GIF photos deleted from flash drive? Honestly, I just had transferred about 200 JPEG and GIF photos to my Toshiba USB flash drive and planed to edit them on my laptop while taking a train back to home. However, since I was distracted while editing them, I just deleted about 20 ones by mistake. Is there any way to recover data after deleting from USB drive or computer Recycle Bin? Thank you for any idea to undelete USB flash drive.  
Hello, friends! If you do have not find a solution to recover deleted JPEG photos back yet, read this article carefully and learn how you can take your photos deleted back as many as possible.
Deleted JPEG Files Are Recoverable with Deleted File Recovery Software
When the JPEG, GIF, BMP or other format photos are accidentally deleted or shift deleted off from your digital camera, mobile phone SD cards, memory cards, USB flash drives or USB hard disks, they are not immediately destroyed and only hidden inside this memory card or drive.
Hence, after accidental photo deletion, as long as they are not replaced completely by new photos or other data, they are often recoverable and could be taken back with the help of deleted file recovery software.
Here are simple steps to help you perform successful JPEG deleted file recovery from pen drive, external hard drive, memory card, etc.

Step1. Download and install data recovery software that can supports your USB flash drive, SD cards, memory cards or other devices with deleted file loss troubles.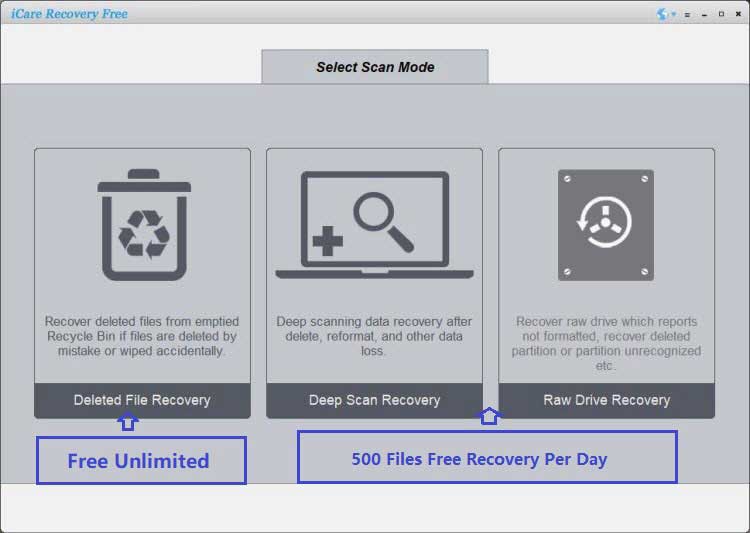 Step2. Pick the desired data recovery mode and start to scan this connected storage device.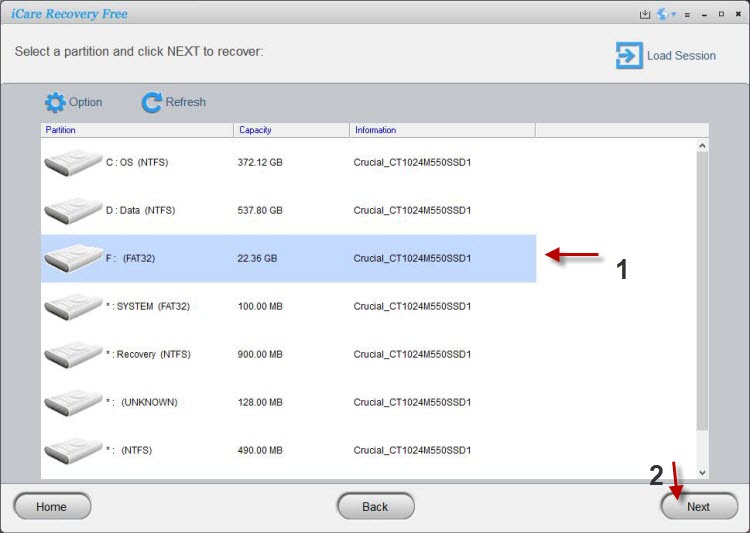 Step3. Click, preview and check the listed JPEG photos after scan and see whether all are recoverable.
Step4. Prepare another memory card, flash drive or external drive to hold all retrieved photos well.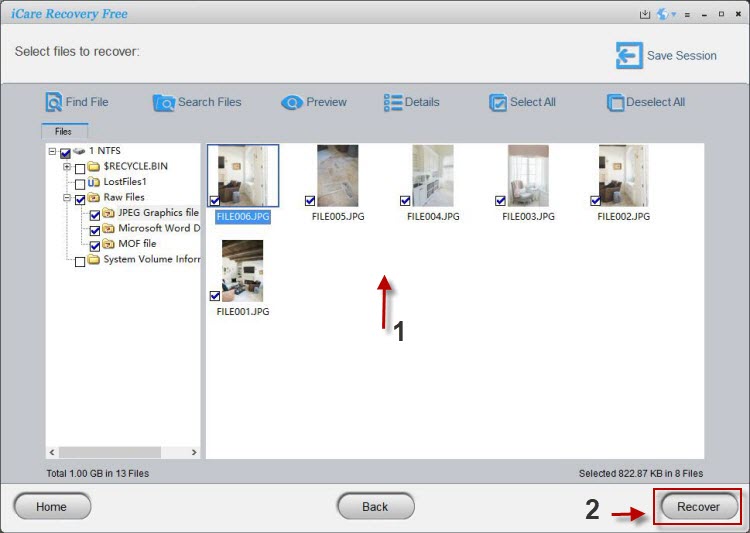 Please Note:
*No matter whether you are using a SD card, Micro SD card, thumb drive, portable hard disk or other storage devices, always choose a compatible data recovery application.
*Pay for complete JPEG file recovery services after you do have checked the scanning results of your downloaded data recovery software.
*Save precious JPEG files and other data on two or more memory cards, USB drives or external hard disks to prepare data backups in advance.
Use Data Recovery Software to Recover Lost JPEG Files when…
1). Format or reformat external drive, memory card or USB drive by accident
You do have been asked to format or reformat your external drive, memory card or USB drive with many valuable JPEG photos and the like files when trying to access them on your PC? So, you do have formatted or reformatted this device and lost every precious JPEG image and file? OK! No panic! Without extra photo copies stored on else computer partitions or storage devices, the related format recovery software could be your big chance to rescue and review these lost photos and files.
2). Flash drive, SD Card or removable hard disk is inaccessible for RAW file system
Flash drive, SD card or removable hard disk with the only copy of all family photos, business documents and school essay files is inaccessible for RAW file system? When you attempt to run CHKDSK to test this storage device, you also get message saying: "CHKDSK is not available for RAW drives"? No worry! Your device is only inaccessible. Your left device contents are not erased or destroyed completely yet. Do not format or rewrite this SD card, flash drive and USB hard disk. And then, perform data recovery processes on this device at the aid of RAW file system recovery software.
3). Wipe out entire memory card or hard disk to clean viruses or other threats
If you unfortunately wipe everything valuable, like JPEG photos, out from entire memory card or hard disk for cleaning all suspicious viruses or threats, also do not feel frustrating. Data recovery software also could be your choice to restore the recoverable information back. Merely do not add new data to this original storage device.
4). Storage device is not properly recognized after sudden computer crashing or power loss.
When your storage device is not properly recognized after sudden computer crashing or power loss, you also are supposed not to panic. As long as this drive or memory card is still shown in Disk Management of your computer, the common data recovery software online often can recognize and scan it as usual to help you retrieve the device information back.
Also read: memory card photo recovery software free
---
Last updated on Sept 14, 2023
Related Articles