Recover deleted files off Android phone memory card
iCare Data Recovery Free : android phone data recovery
Do you want to find back your lost files on Android Phone? How to recovery my deleted photos in memory card with Android mobile App? Don't worry! The deleted files like photo image video files can be restored with the help of iCare Data Recovery.
iCare Data Recovery Free is a read-only tool which won't make any change to your phone or phone memory card to keep your lost data safe. Be free download this utility to undelete photos or video files off your Android cellphone SD memory card after format.
Tips: please stop using your phone/micro sd card once data get deleted. Download data recovery utility to bring lost data back. If you continue using the phone like saved new data to the micro sd after data deleted, then it is of high chance that some of the lost data may become corrupted.

Why iCare Data Recovery Free
Here is the feedback of one of iCare Recovery users.
More feedback from real users...
Three steps to recover deleted data off Android phone micro sd card

Step 1 - Download and install iCare Data Recovery on your PC and then connect your phone, micro sd card to PC.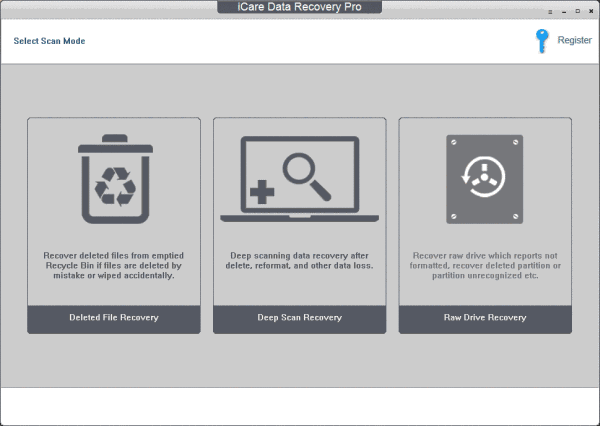 Step 2 - Select device and types of media to search deleted files off Anroid. Wait for scanning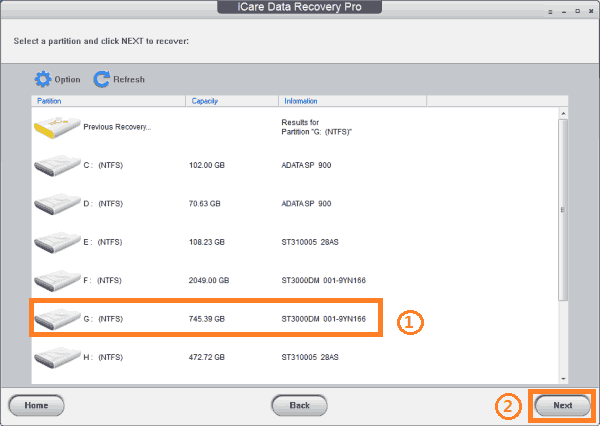 Step 3 - Preview lost files/photos and then save them to your PC hard disk.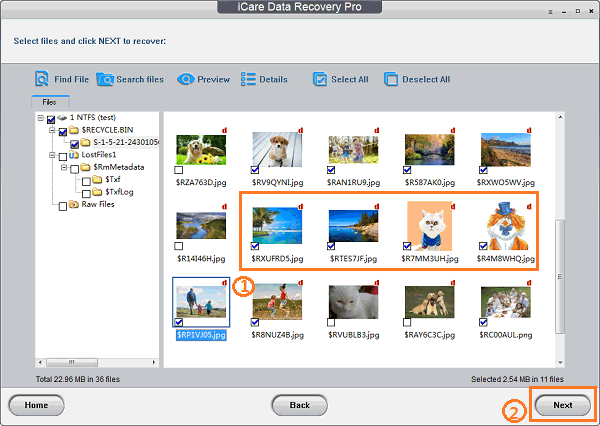 How to Avoid Data Loss:
There are several ways to avoid data loss on Android phone.
1. Prevent physical damage by handling the memory card carefully and keeping it aloof from water.
2. Think before you act. Files deleted from Android phone are not moved to Recycle Bin, instead, they are deleted directly.
3. Make routine backup of important photos and documents on your computer.
Other Reasons that makes data loss like your memory card used on your android phone become RAW or shows raw drive and cannot be formatted error. To recover deleted photos from android memory card or recover deleted photos after format memory card can be done with this freeware too.
Android memory card sd Recovery
What's Android Phone?
Android Phone is the general term that refers to any smart phones that use Google Android as operating system. It may be a Samsung, a Motorola or a Sony Ericsson. Building on the contributions of the open-source Linux community and more than 300 hardware, software, and carrier partners, Android has rapidly become the fastest-growing mobile OS. Android is widely praised among consumers for its openness and rich features, and it keeps bringing new capabilities to users and developers.
Why do people lose data on Android Phone?
The reason for data loss on Android is classified in two categories, namely the logical reason and physical reason. Logical reasons include file system corruption, virus attack ,mistaken human deletion, quick and full format, software malfunction, memory card for Android phone is not detected, etc. Data lost under logical errors are generally recoverable, because at least the disk drive is recognizable in the computer. But physical failure may result in total loss of data, and it becomes unrecoverable. For example, the memory cards get burned, broken or water damaged.
Use iCare Data Recovery to recover data on Android phone.
Data lost on Android phone can be restored. Most cases, there are memory card like sd card will be used on android system phone. If data lost on the memory card like sd card, cf card, you can useiCare Data Recovery Pro to restore photos off sd card, and you can also perform xd card recovery with this software.
iCare Data Recover is one of the popular programs you can find in data recovery forums. Many people recovered their data successfully with this freeware. It recovers photos, audios, videos and documents on both removable storage device and internal hard disk. Unlike many paid data recovery software, which charges you a fee at the last step – file recovery, iCare Data Recovery allows you to scan, preview and recover lost files for free. Please download and try it.
Preparations:
As we know, mobile phones have very limited intrinsic storage, so they use memory cards to store most of the data. Therefore, to recover data from the phone means to recover data on the memory card. You need to take out the card and connect it to the computer via a card reader. If the connection is proper, it will show up in the computer as "removable disk drive" or similar. Now you can download and install iCare Data Recovery. But don't download it to the memory card!
---
Related Articles