Adata USB Flash Thumb Drive Not Recognized - recover data and Repair USB
USB flash drive is a small tiny device for data storage. Although USB flash drive makes it quite convenient to save and transfer data, the inconvenience is that you always need to connect it to a computer or laptop in order to write or read data on the USB flash drive. If the USB flash drive cannot be recognized by computer, you are unlikely to access files stored on the drive.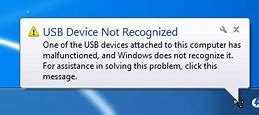 Pen drive not detected in windows
Video - Corrupted usb drive recovery

Also read: 7 usb repair tools
Steps to Recover Data from Adata USB Flash Drive
Adata usb flash drive turned raw format? Adata usb not showing up in Windows computer 10? You may restore its data at first and then fix the Adata usb drive.
Step1. Plug your Adata USB flash drive to the USB port of your computer. Then, download, install and run the data recovery software and select a proper recovery module.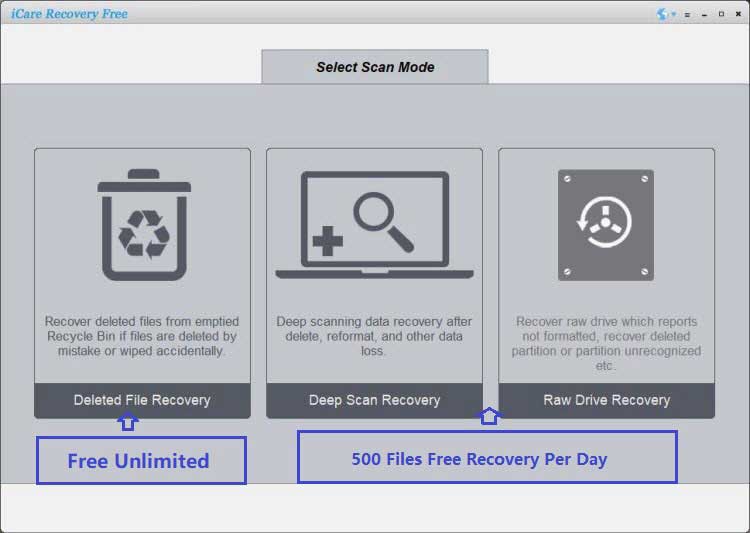 Step2. Choose the device so that the software can scan. You just need to wait in the scanning process.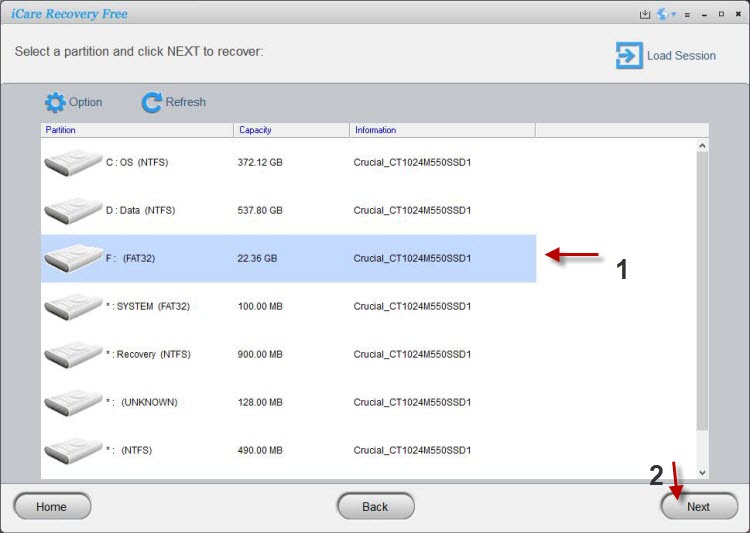 Step3. When the scanning is completed, you can preview the found files. Then, you can choose the files you want to recover and save them to a different storage media.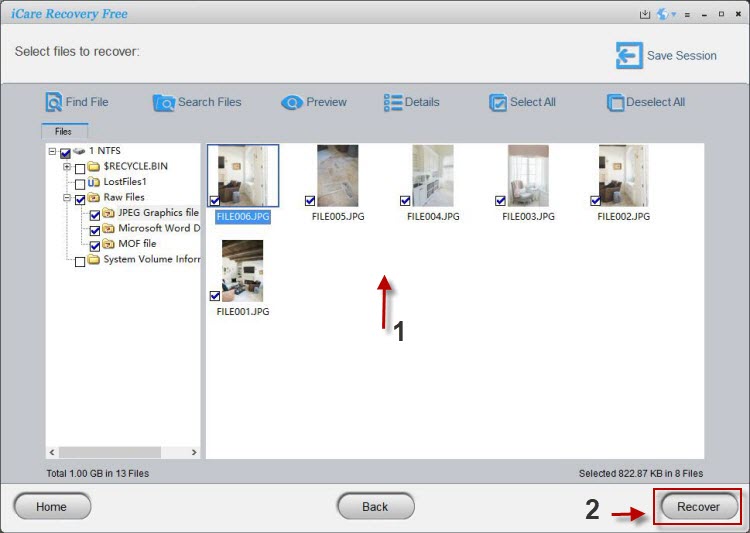 How to fix bad Adata usb flash drive that is not working - 4 ways
Repairing a corrupted Adata pen stick by formatting or updating its driver may get it work, here are some methods to get it fixed on a Windows computer.
Way 1 - Change raw Adata usb drive to ntfs/fat32/exfat if Adata usb turns raw
Formatting would make the raw Adata usb live again, and the formatting can be done by several ways.
Format raw Adata usb with right click format option on Windows pc
Format raw Adata usb in disk management
Format raw Adata usb with format tools
Format damaged Adata usb with diskpart cmd if it is unable to be formatted after the above methods.
Also read: how to fix raw usb drive
Way 2 - Update Adata usb drive driver in device manager
Insert the usb stick to Windows computer, open device manager by right clicking 'This PC' -> Manage, and a window that contains device manager will show up, then tab on device manager to get device options loaded.
Open the tab under 'Disk Drives', and then right click the adata usb flash, click its option 'update driver'In Windows 10, it would be like the following different window for updating the usb driver.
Uninstall every item under universal serial bus controllers, and then reload the adata usb flash drive by clicking Action -> Scan changes for hardwares
Video - How to Fix Adata usb/sd not Detected Problem
This following video shows to update usb/sd driver, uninstall if the update does not work
Way #3 - Change a driver letter for ADATA USB/SSD if it could not be read properly
Changing a new driver letter for ADATA drive would work if it can be detected in disk management but does not show up in computer. You may do this under disk management by right clicking the flash drive or ssd, and then click 'Change drive letter and paths...'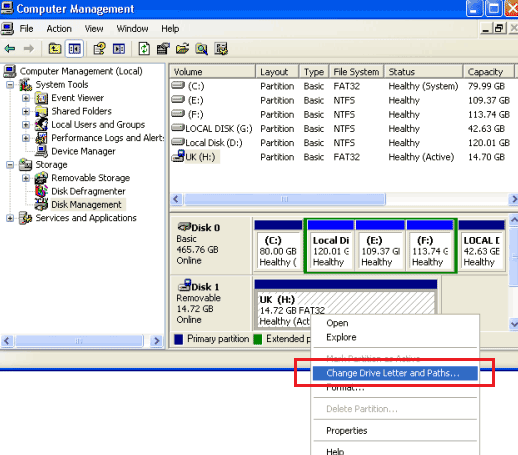 Video - This following video shows how to change drive letters for Adata usb/sd/ssd
Way #4 - Update Adata usb drive with chipgenius
Also read: usb flash drive not recognized Windows 10
The Experience of Adata USB Flash Drive Users
"I have a 16GB Adata USB flash drive on which I have saved lots of precious files. The problem stared after I plugged my USB flash drive into my sister's laptop. I plugged my Adata USB flash drive to my sister's laptop to transfer some files to her. During the transferring, Windows pops up a message to say please insert a disk into drive. Then, the transferring stopped but the USB flash drive still shows as a removable device in My Computer. However, when I click a USB drive, Windows says again please insert a disk into drive. So I unplugged the USB drive and reconnect it to the laptop. This time even worse, the USB drive cannot show up in My Computer. Can you tell me how to recover usb drive not recognized?"
"Windows XP cannot recognize my 8GB Adata USB flash drive when I plugged it to my PC. I have tried to unplug and plug it to my PC for several times and even restart my PC, but the USB drive still cannot be recognized. Under Disk Management, it says the USB drive is healthy but doesn't recognize it as FAT32 file system. Instead, the file system of the USB drive has changed to RAW. Double clicking the USB drive under Disk Management, it says disk drive needs to be formatted. Right clicking the USB drive, the only option for me is to format the drive. How can I access the USB flash drive without formatting because I still have many important files on the drive?"
Data Recovery from Unrecognized Adata USB Drive
If you run into the problem that Adata USB flash drive not recognized when you plug it to your computer, it is a terrible experience, but it doesn't mean that your USB flash drive comes to an end, or at least you still have chance to get back the files stored on your USB flash drive. Data recovery software for USB can help you recover files stored on your Adata USB flash drive even if it cannot be recognized by computer. Apart from Adata USB flash drive, the data recovery software can also restore data from other brands of USB such as SanDisk, PNY, Sony, Transcend, Lexar and more.
Possible Reasons That Adata USB Flash Drive Cannot Be Recognized
1. There is something wrong with the USB port of your computer
If the USB flash drive is not recognized when you plug it to the USB port of your computer, you can try to connect the USB drive to the back USB port of your computer or connect it to a different computer. If the problem can be resolved, it often means that there is something wrong with the USB port.
2. USB flash drive is corrupted
Your USB flash drive might be corrupted due to many reasons such as virus infection, improper handing of the USB drive and more other reasons. You can go to Disk Management to check if the USB drive can be recognized there. Probably, it shows as a RAW device. And then, you can try to use the data recovery software to perform data recovery in this situation.
3. USB flash drive is physically damaged
This is the most terrible situation if the USB flash drive is physically damaged, because data is difficult to be restored in this situation.
---
Last updated on Nov 28, 2023
Related Articles
Related External Resource