SD Card Is Showing Empty in My Phone
Last updated on 06/02/2018
"I have a 4GB SD card which contains more than 1GB data in my Android phone, but it is showing empty after power off of my phone. My Android phone switched off when I was viewing photos on the SD card. When I reboot my phone, SD card shows nothing. I doubt that the files on the SD card are corrupted due to power off, so I want to know how to recover data from corrupted SD card."
"My micro SD card turns to RAW file system and says 0 byte space though it contains lots of precious family photos and videos. It asks me to format SD card before I can use it, but formatting will erase the SD card. Is there any way to get back files from RAW SD card which shows 0 byte space?"
"16GB SD card shows blank and has unsupported file system in my Blackberry Q10, so I cannot access any file on the SD card. I tried to insert the SD card to another mobile phone and computer, but I still get the same error message. The files on the SD card are really very important to me, so I will appreciate it very much I anybody can tell me how to recover lost files from Blackberry Q10 SD card."
"It seems all kinds of files are missing because my SD card shows empty when I open it, but the problem is that I did not delete any file from the card. Can you tell me where my data is and how to recover the lost files?"
Data Recovery When SD Card Says Empty
Although SD card shows blank, it does not mean that all files are lost permanently. As long as the lost data is not overwritten and the SD card is not physically damaged, you can use iCare Data Recovery to restore any lost file such as images, videos, music, office files, email, etc. This software supports all kinds of SD card and you can rely on it for SD card recovery within a few steps:

Step1. Run the data recovery software and select a recovery module.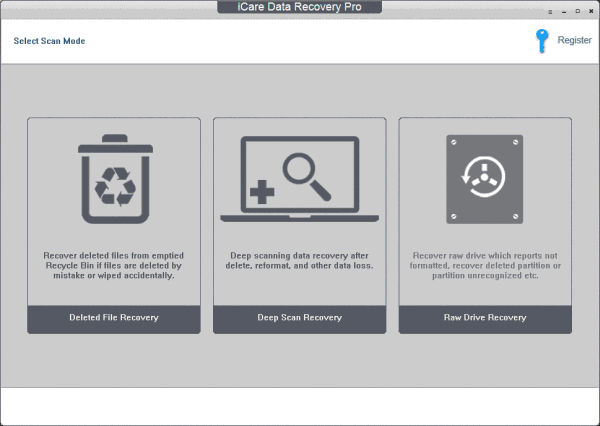 Step2. Select the SD card as aim disk so that the software can scan it for lost files.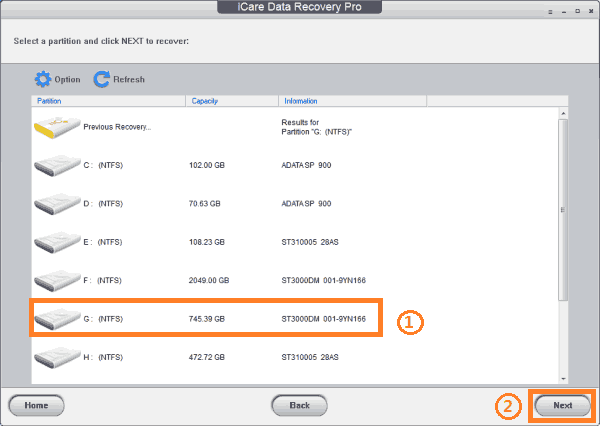 Step3. You can preview the found pictures and documents. Then, you can recover the files you need.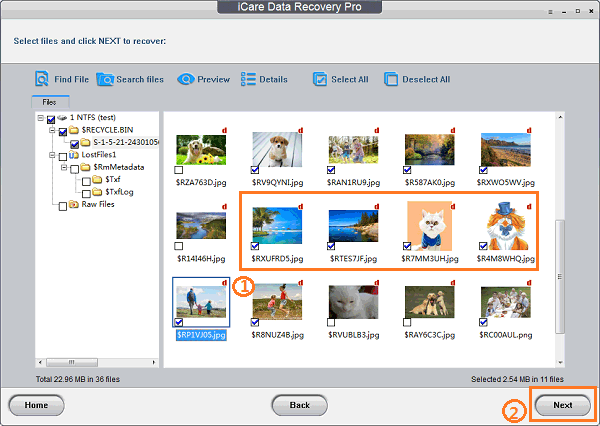 Why SD Card Shows Empty?
1. The file system of SD card is corrupted
SD card filesystem might be corrupted due to virus infection, bad sectors, improper operation and more other reasons. If an SD card is corrupted, the files stored on the card might become invisible or unreadable.
2. Files are deleted by antivirus software
Have you encountered the problem that your SD card shows empty after running antivirus software? Sometimes, antivirus software will delete files from SD card because it marks it as virus. Therefore, you should be careful when you want to run anti-virus software to scan and erase virus.

---
Related Articles
Hot Articles