There is No Media in the Device SD Card - Memory Card No Media Detected or Files Not Showing Up
Background
"SD card shows no media in mobile and also reported sd card no media detected in pc computer management all of sudden. The photo images inside of the memory card are invisible. If I attempted to view any file, it says there is no media file on memory card. I connected the memory card to my computer via a card reader, the memory card can be detected but it shows as an unknown device. How can I recover files from the memory card?"
How to fix micro sd card no media detected in the device problem
If your memory card micro sd wont show up in the media like your mobile or computer, then it may have suffered logical or physical damages and most probably bad sectors or physical chip error. To fix no media in the device problem, you may try the following to see whether it can simply fix the problem without much hardwork.
Solution 1: simply get your sd card out of the device, clean its surface espcially the chip/header with a handy towel, and then reconnect the sd back to mobile/camera and try it again.
Solution 2: Check error with error-checking tool
Connect your sd to PC with a card reader or with your phone if PC can recognize it and right click its property, select the error-checking option shows as follows.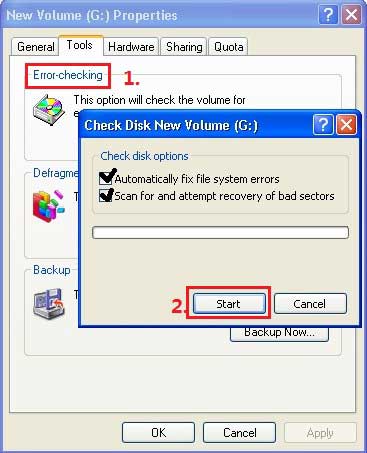 Recover files from Memory Card that reports no media problem
iCare Data Recovery is a read-only no media memory card recovery tool, which is able to recover files from all types of memory card like SD, XD, CF and memory stick even when your memory card is not showing any file or even become inaccessible.
Memory card recovery software free download

Download iCare Data Recovery Pro to recover files from memory card sd microSD cf card used in android phone or camera including photos, videos, music...
Preparation: get your memory card out of device and then use a card reader(required) to connect the sd to PC.
Step1. Download and Run iCare Data Recovery Pro and choose a recovery module 'Deep Scan Recovery'.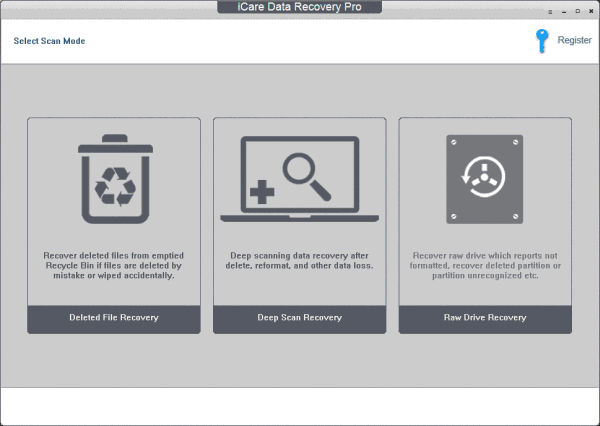 Step2.  Choose the memory card and let the software scan it for lost files.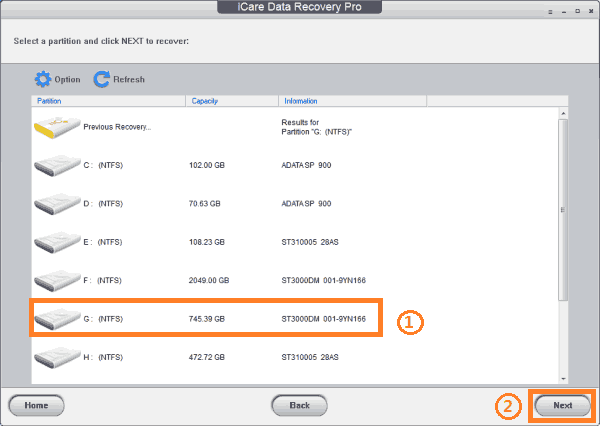 Step3. You can preview files after scanning and recover them.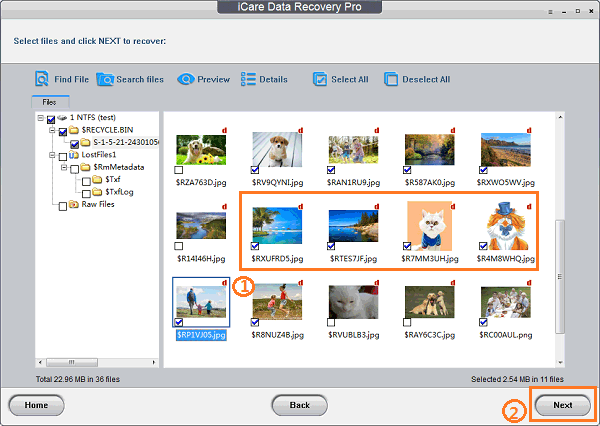 3 Free Methods to fix corrupted memory card reports no media files
Method 1: Repair damaged memory card with a tool that is 100% free and it has the ablility to repair the sectors with its 'Check Partition'.
Step 1: download and install this freeware IM-Magic Partition Resizer and then connect your sd to PC via card reader, and then open the software, right click your card on the software and click 'Check Partition'.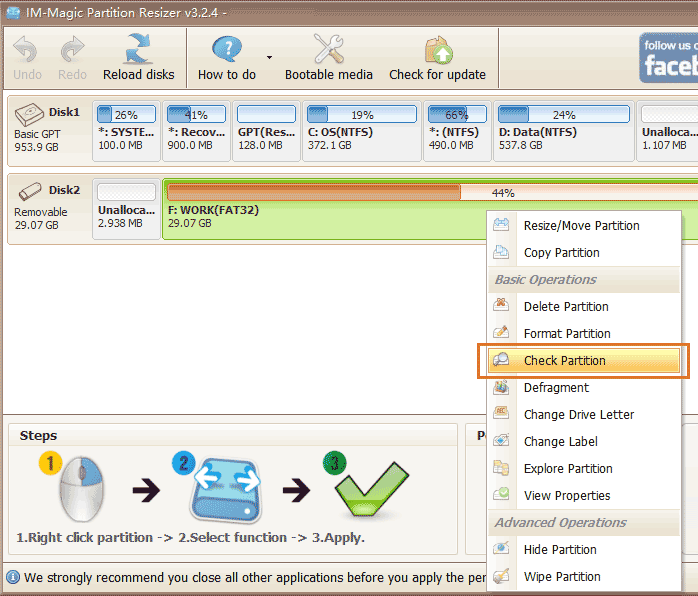 Step 2: Fix found errors and bad sectors with this freeware.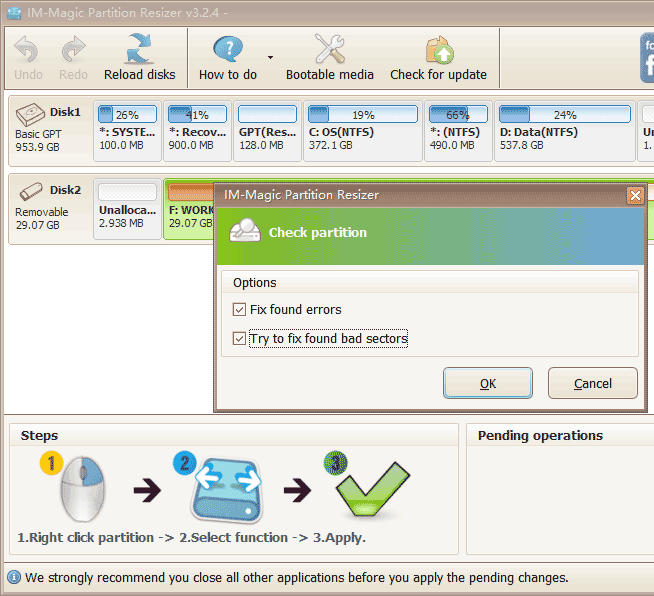 If the above method does not work for your damaged memory card, try the following solutions.
Method 2: Format corrupted sd with right click the device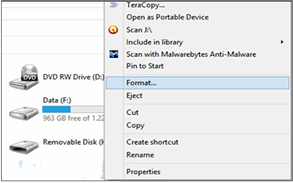 Method 3: Fix memory card no media device with cmd diskpart
Open cmd
Type:format x: /fs:ntfs
and hit enter. X is the drive letter of your memory card shows in PC (You may change ntfs to fat32 if you need.) Here this following photo is an expamle that memory card shows as l drive letter and we format it to be ntfs.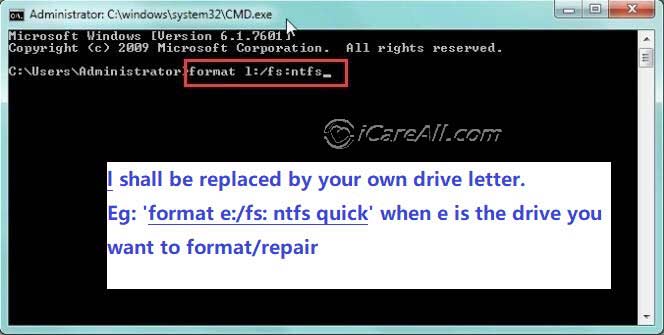 Also read: how to fix corrupted memory card
More fixes for no media error? Read this: 5 ways to fix memory card no media in disk management
Cautions and Tips
When you realize that memory card is not showing files, you can turn off your mobile phone or digital camera and reinsert the memory card to check if it can repair the problem. Or you can also insert the memory card to your PC to see if the files can show normally. If you still cannot find any file on the memory card, you can use the data recovery software to perform data recovery.
Antivirus Software Erases Files on Memory Card
As you know, virus infection might corrupt your memory card and make it inaccessible. You need to run antivirus software to scan and delete virus in order to make your memory card available again. Sometimes, anti-virus software may consider the files stored on your memory card as virus and delete them. Therefore, memory card files might become invisible after running antivirus software. In this situation, you should stop writing new data to the memory card and rely on data recovery software restore the lost files.
Samsung 16GB Memory Card Not Showing Files
You can store lots of files on a 16GB Samsung memory card. There is no media file when you open your Samsung 16GB memory card? But the problem is that you have never deleted any data from the card? Then, when is the data? Memory card files might be not detected by mobile phone or camera due to some reasons like file system corruption, virus infection, etc. Although memory card cannot show files normally, it does not mean the data is erased completely. As long as the data is not overwritten and the memory card is not physically damaged, you can use the data recovery software to retrieve it. The software can not only recover files from Samsung memory card, but also from other brands of memory card like SanDisk, Lexar, Transcend, PNY, Sony, etc.
Also read: 7 free memory card repair software
Last updated on May 19, 2022
Related Articles