There Is No Media File on Memory Card
"I meet a problem with my memory card. I received an error message on my memory card when I was using my digital camera to take some pictures. Then, I realized that all files on the memory card are invisible. If I attempted to view any file, it says there is no media file on memory card. I connected the memory card to my computer via a card reader, the memory card can be detected but it shows as an unknown device. How can I recover files from the memory card?"
Data Recovery from Memory Card by iCare
iCare Data Recovery is a read-only data recovery program, which is able to recover files from all types of memory card like SD, XD, CF and memory stick. If your memory card is not showing any file or even become inaccessible, you can use this data recovery software to get back all kinds of lost files. You can follow the steps below to recover files:

Step1. Run iCare Data Recovery and choose a recovery module.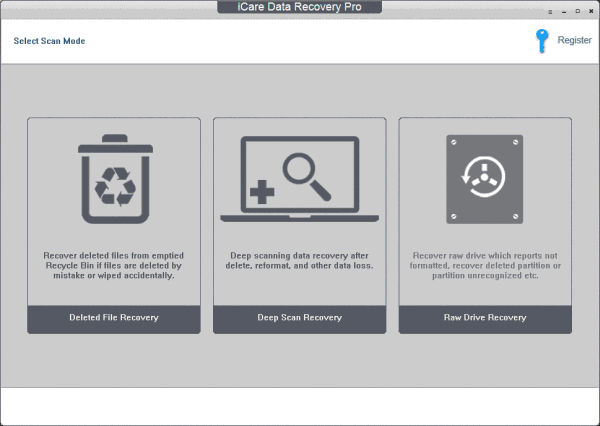 Step2.  Choose the memory card and let the software scan it for lost files.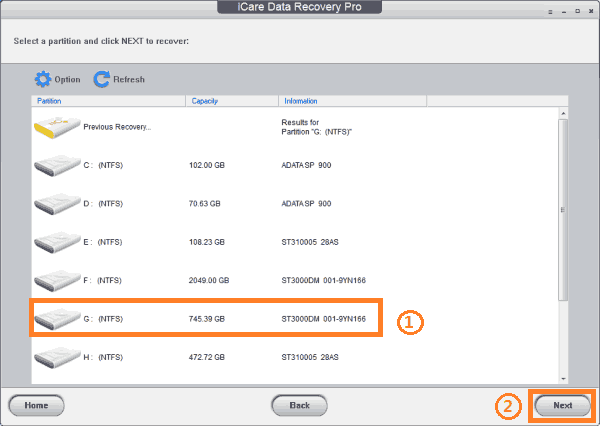 Step3. You can preview files after scanning and recover them.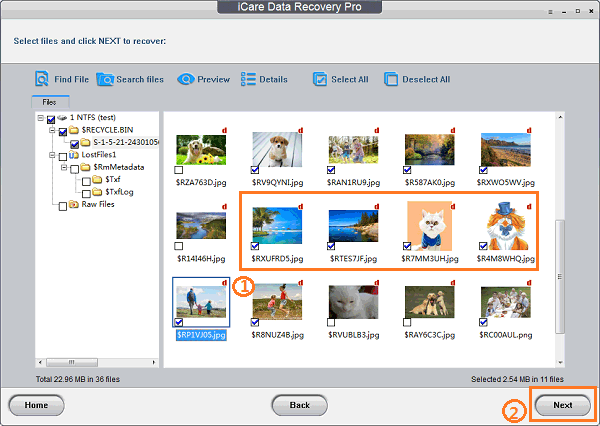 First Thing to Do
When you realize that memory card is not showing files, you can turn off your mobile phone or digital camera and reinsert the memory card to check if it can repair the problem. Or you can also insert the memory card to your PC to see if the files can show normally. If you still cannot find any file on the memory card, you can use the data recovery software to perform data recovery.
Antivirus Software Erases Files on Memory Card
As you know, virus infection might corrupt your memory card and make it inaccessible. You need to run antivirus software to scan and delete virus in order to make your memory card available again. Sometimes, anti-virus software may consider the files stored on your memory card as virus and delete them. Therefore, memory card files might become invisible after running antivirus software. In this situation, you should stop writing new data to the memory card and rely on data recovery software restore the lost files.
Samsung 16GB Memory Card Not Showing Files
You can store lots of files on a 16GB Samsung memory card. There is no media file when you open your Samsung 16GB memory card? But the problem is that you have never deleted any data from the card? Then, when is the data? Memory card files might be not detected by mobile phone or camera due to some reasons like file system corruption, virus infection, etc. Although memory card cannot show files normally, it does not mean the data is erased completely. As long as the data is not overwritten and the memory card is not physically damaged, you can use the data recovery software to retrieve it. The software can not only recover files from Samsung memory card, but also from other brands of memory card like SanDisk, Lexar, Transcend, PNY, Sony, etc.

---
Related Articles