How to Fix Files in SD Card Not Showing in Gallery Android Phones or Camera - 7 fixes
The problem: file///sdcard/gallery not openning, displays blank, empty
Causes: There are several factors that may get the sd card not showing in gallery, android phone etc.
The sd card files were hidden by users
The sd card were virus infected and files were hidden or removed by virus
The sd card is logically/physically damaged
The sd card has write protection that prevents users to access files on the sd card
Useful resource: How to open sd card files with Gallery https://support.google.com/android/answer/9361143?hl=en
Solutions - 7 Fixes to show file///sdcard/gallery in android Phone or Windows PC
#1 Remove the .nomedia file on the sd card folder
The .nomedia folder may get the music, images, videos not showing up in file///sdcard/galllery. Simply remove this file on your sd card folder.
The question: where to find .nomedia file on sd card?
Answer: Get your sd card connected to a PC (a computer no matter laptop or desktop) via a memory card reader or your phone if the pc could read your sd card and load the sd card on pc, open its folders that contains your music, images, or videos and remove the .nomedia folder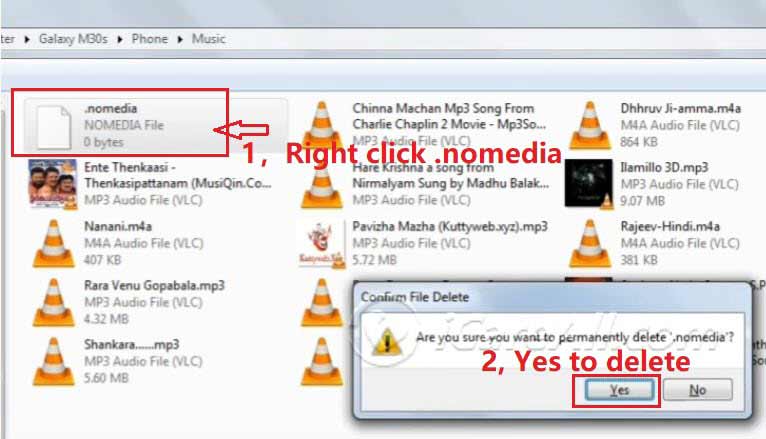 For example: music file not showing on Android phone music libarary, how to change ringtone?
If you want to change your ringtone for your mobile, music files have been saved on the music folder, however the mp3 files or other music files do not show up under Galaxy, you may open your phone on your pc, and check galaxy/phone/music, here are the steps:
Connect phone to pc and give access permission to your computer to read phone data (Sometimes you need to turn on usb debug mode to get your phone recognized in your computer)
You may open your phone sd card on a computer,
Open this MUSIC folder, and then check whether there were a .nomedia file in this folder,
Delete it by right click and confirm the deletion.
Video - how to delete .nomedia file on sd card
#2 Show hidden files on file///sdcard/gallery open through phone storage setting
Gallery menu > Settings -> Show Hidden Files
The phone gallery has an option to show hidden files if the files were hidden accidentally or by unknown causes. You may turn it on by simply go to the storage settings under Gallery, and then click the right bottom three dots : and the show hidden files option will show up.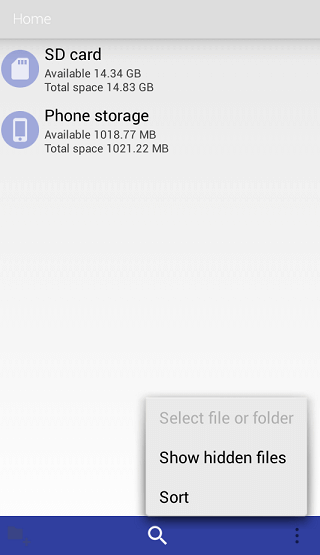 For example, a Samsung Galaxy phone, how to show hidden files
Click Samsung phone tab on your mobile
Open MY FILES (There are three dots on the top left -> click the three dots, and Show hidden files)
Or open the Internal Storage under MY FILES > Click the top three dots on the right corner, and the Show hidden files option will show up, enable it
Video - how to show hidden files on Samsung galaxy
#3 Unmount sd card from phone, clean the sd card chip and restart phone
Unmount your sd card from your phone settings -> Storage -> Unmount micro sd card, and then turn off the phone, take the sd card out of the phone, clean it with cotton or proper material, and reinsert it to phone, restart your mobile to see whether it would work.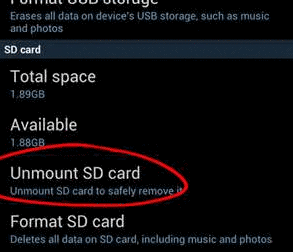 #4 Change the sd card to FAT32 or FAT if it's the first time you use on your phone
If the memory card were used on somewhere else before, a file system confliction may prevent it work on your phone since mobile phones only read FAT32/FAT/EXT3/EXT4 sd card instead of NTFS.
Question: How to check what file system does my sd card use, fat32 or ntfs?
The sd card file system information will display if you right click the property of your sd card in a PC.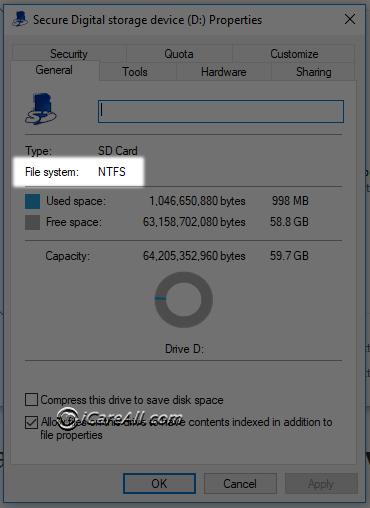 If the sd card shows file system NTFS, you may right click the sd card, format it to FAT32 or FAT to test which file system would work on your mobile.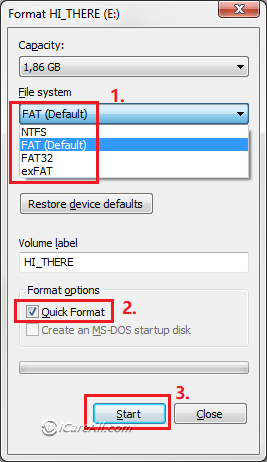 #5 Remove write protection on your sd card
If the sd card is not displaying files, you may use the following cmd to remove its write protection from the sd card.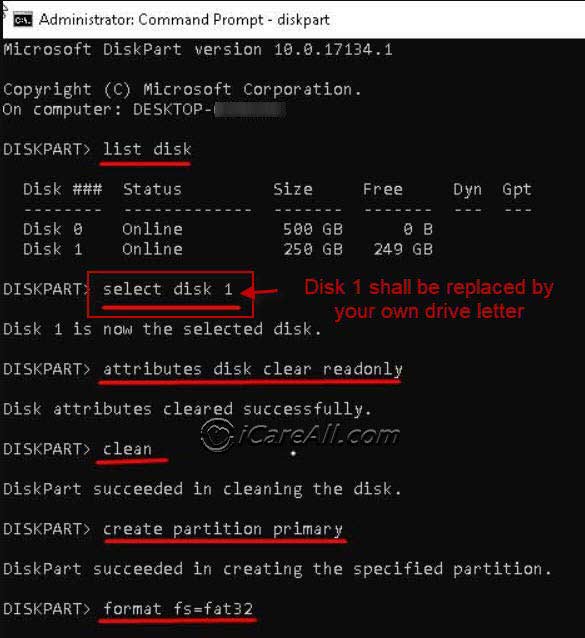 #6 Show sd card Quarantined items files on pc
If the sd card files such as images or mp3 files or video files were quarantined due to virus infection, these sd card files may get quanrantined or removed.
Solution: Connect sd card to a pc and open your security software such as Windows Defender > find HISTORY > QUARANTINED ITEMS and see whether your sd card files were there.
If the files were already removed by antivirus software, or the files were removed by someone else, you may try the following tool to undelete the sd card files.
#7 Undelete sd card files with professional tool
Memory card recovery software free download

Download iCare Data Recovery Pro to recover files from memory card, sd/microSD/cf card used in android phone or digital devices to undelete photos, videos, music... when the files were deleted by virus/accident.
iCare Data Recovery Pro is a professional memory card file recovery tool that can bring missing files no matter the files were removed by mistake.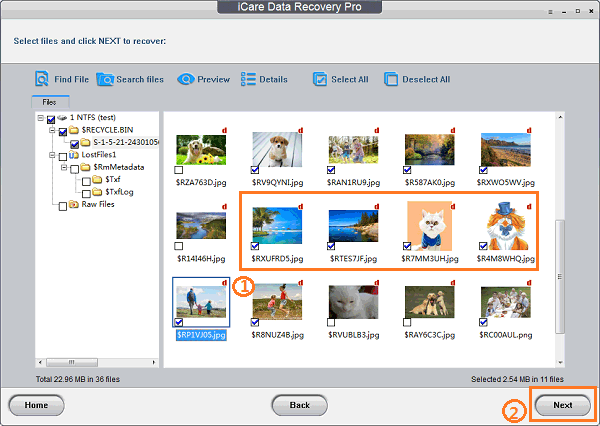 Steps to undelete images video music files from sd card with the professional tool.
Step1

, Download it to a Windows computer, install and open it

Step2

, Connect your sd card to pc with a memory card reader, and scan the sd card with the tool, you may use the Deep Scan Recovery mode in the software

Step3

, Recover files from the sd card to the computer
FAQs
Question: file///sdcard/gallery open
If there were no files in your file///sdcard/gallery, mostly there were .nomedia file in this folder that you may go to your sd card on a pc, open the gallery folder and delete the .nomedia file to show the files.
Question: file///sdcard/gallery index, http //file///sdcard/gallery open
How to show sd card gallery index files on a computer?
You may open the sd card gallery index files in a computer if you connect it to a pc with a memory card reader or phone if you delete its .nomedia file or remove its write protection.
Question: file///sdcard/gallery lock, is there unlock button for the folder file///sdcard/gallery?
Answer: In an Android mobile file folder such as the gallery folder, there is unlock button if you click the three dots which usually is on the top/bottom right cornder of the folder. You may click the three dots and see there is SHOW HIDDEN FILES option which will show your sd card files in gallery.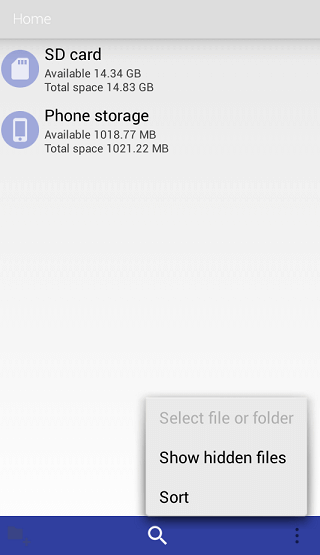 Question: file///sdcard/gallery/dcim
When sd card is not showing camera images or videos on camera or computer, how to show the file///sdcard/gallery/dcim image files or video files?
Open the sd card dcim folder on pc, and find whether there were .nomedia file on this dcim folder, if yes, delete this .nomedia file and the files in dcim will show the files
If the dcim images or videos were removed by mistake, you may use professional tool such as iCare Data Recovery Pro for a full recovery
Question: file ///sdcard/gallery vault
The Gallery vault-hide is a program that can hide photos videos per privacy requests. Here is the download link from Google Store.
https://play.google.com/store/apps/details?id=com.thinkyeah.galleryvault&hl=en_US&gl=US
If you want to check the images or videos that were encrypted by Gallery Vault, you may need to decrypt this folder with password. Or no way to crack this encrypted folder.
Also read: sd card no media fixes
Related Articles